Whilst running Collective Works we quickly realised that there's no simple, sign up free way to get an Architect Quote. We discovered through various discussions that there's not much clear accessible guidance on how much an architect will cost, especially if you don't know your construction budget. In practice once you've contacted an architect there's also a fair amount of simple back and forth required with any potential client before a fee proposal can be written.
We quickly realised that we could use technology and easily design and develop a system to help make that initial conversation between architect and homeowner simpler and more accessible.
So we present ArchitectQuote.co.uk a simple online tool for homeowners that are embarking on residential projects and want to quickly get a quote from an architect. By completing ten basic questions you can instantly get an overview of which services are needed and the associated fees, no strings attached. The questions are based on our architectural practice in and around London where we have over 15 years combined experience quoting for over 50 small domestic projects last year alone. As a guide the tool is best suited for those expecting to spend more than £10K on their project and wanting something a little special.
Please click here – Architect Quote – to test this site and don't hesitate to get back to us with questions or suggestions!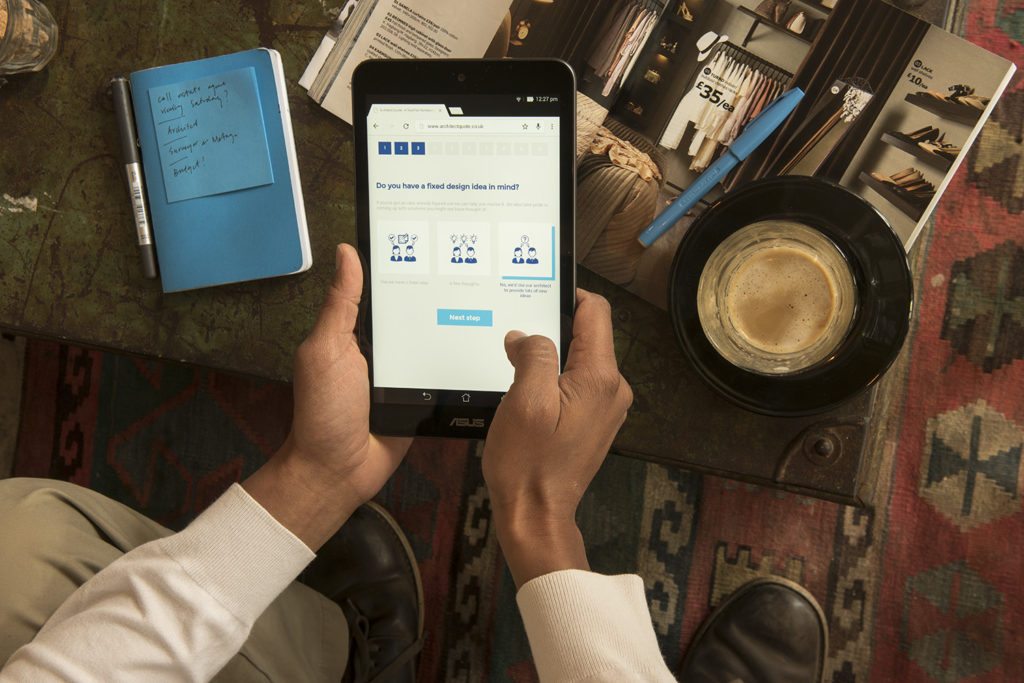 Collective Works hope this will help create more transparency around architect's fees and also lead to more specific discussions about the added value the profession creates.
Let's have a chat about your vision and
how we can help you realise it.
Collective Works are an architecture & design studio. Our network of professionals will create your perfect solution.