Transforming Your Home?
Looking to transform your home in a way that enhances your life, improves health and wellbeing and is good for the planet, too? We'll guide you every step of the way. 
Projects start off with hand sketches of options before we move into 3D modelling. We will have reviews with you along the way to get the design just right and then submitted for Planning approval as needed.
Fees, ex-VAT, up to Planning for a two-storey terrace or semi-detached home with either a ground floor extension or a loft extension are:
Core Services = £8,000
Extended Services = £12,000 (in italics below)
List of Services
RIBA Stages 0/1
Visit the site and carry out an initial appraisal
Develop a project brief of unique requirements
Identify aspirations and requirements for sustainable design
Advise on surveys, investigations and other appointments
RIBA Stages 2
Design research into precedents and appropriate materials
Site analysis and planning constraints
Explore layouts, extensions and spaces
Meeting to review proposals
Second meeting to review progress
Redesign following feedback
Interior design mood board
Walk-through 3D model
RIBA Stage 3
Explore external materials and windows
Co-ordinate information from other consultants
Prepare CAD drawings and statements for Planning
Submit necessary application(s) to Planning Department
Create a cost estimate of the construction
Additional fees may apply for the following:
Multiple extensions
Three or more storeys
Basement
Garden out-building
Conservation Area
Listed Building Consent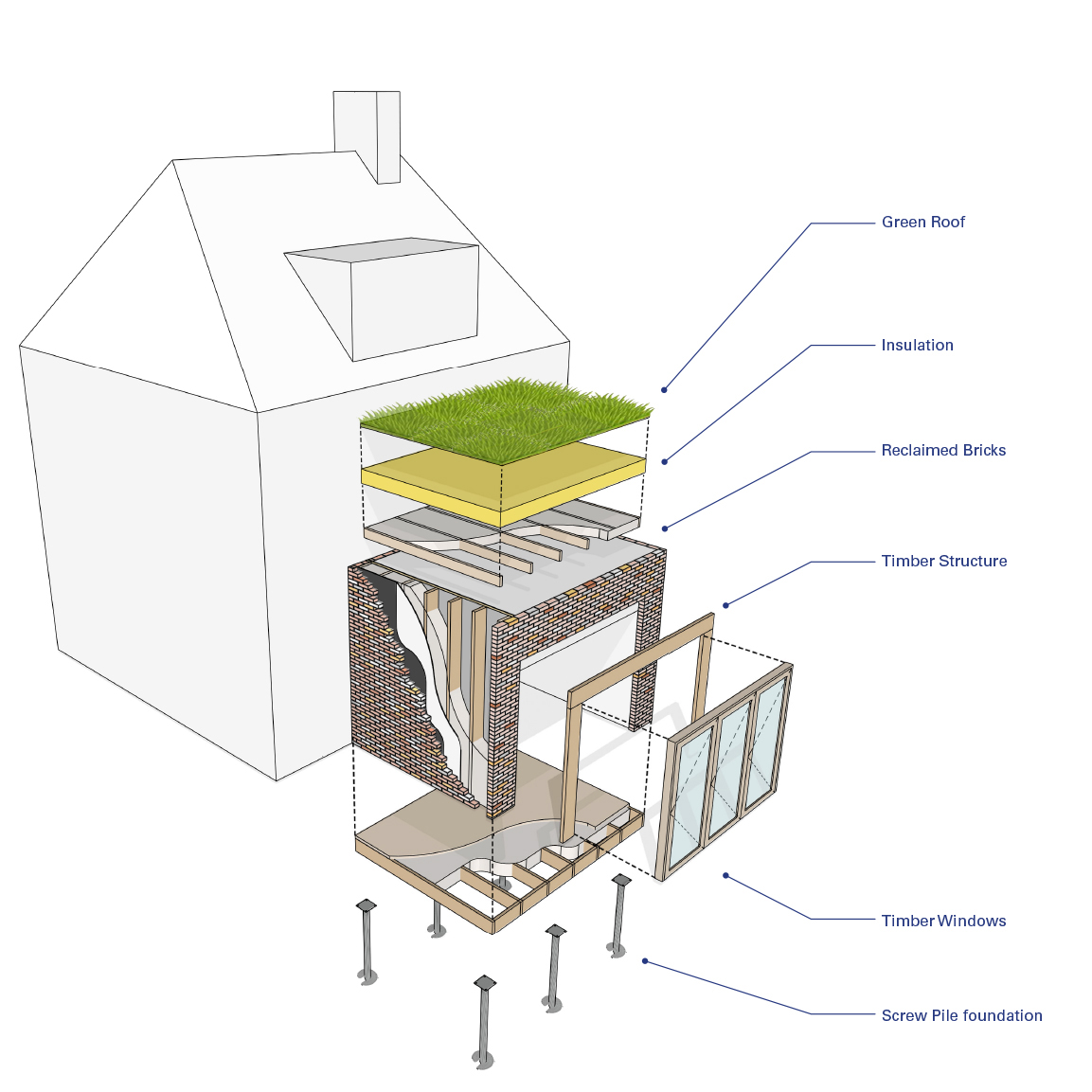 More sustainable house extensions
The recent pandemic was a potent reminder that home can – and should – support our health, wellbeing and happiness. Our surroundings have a profound impact on us. The choices we make in sustainable home extension or remodelling projects can also have a profound impact on the environment.
As values-led residential architects, we take the time to help you craft and curate your corner of the world in a way that makes it easy to live in and creates positive change for you, your family and our planet. We specialise in helping to create healthy buildings that support wellbeing.
We guide you from design ideas to planning applications to project management – step by step. We'll help bring your vision to life at each stage while minimising the environmental impact and your stress.
To see what's possible, chat with one of our residential architects in London
Designing your dream sustainable, healthy home
Your version of a dream home is unique to you. That's why the journey starts with a deep understanding of your vision, often revealing needs or ideas you didn't realise you had. We'll discuss things such as:
What excites you about transforming your home?
What are your main priorities, and what would you like to achieve with your project?
Do you picture space for summer barbecues and hosting family at Christmas?
Do you crave more quiet corners for reflection or better organisation?
What are you looking to change? And what are your main constraints or worries?
What would a successful outcome look like for you – are your main priorities budget, time or a sustainable home?
Whatever your vision, we're here to help you create a healthy home that supports your daily life, work, family or pets in practical and beautiful ways.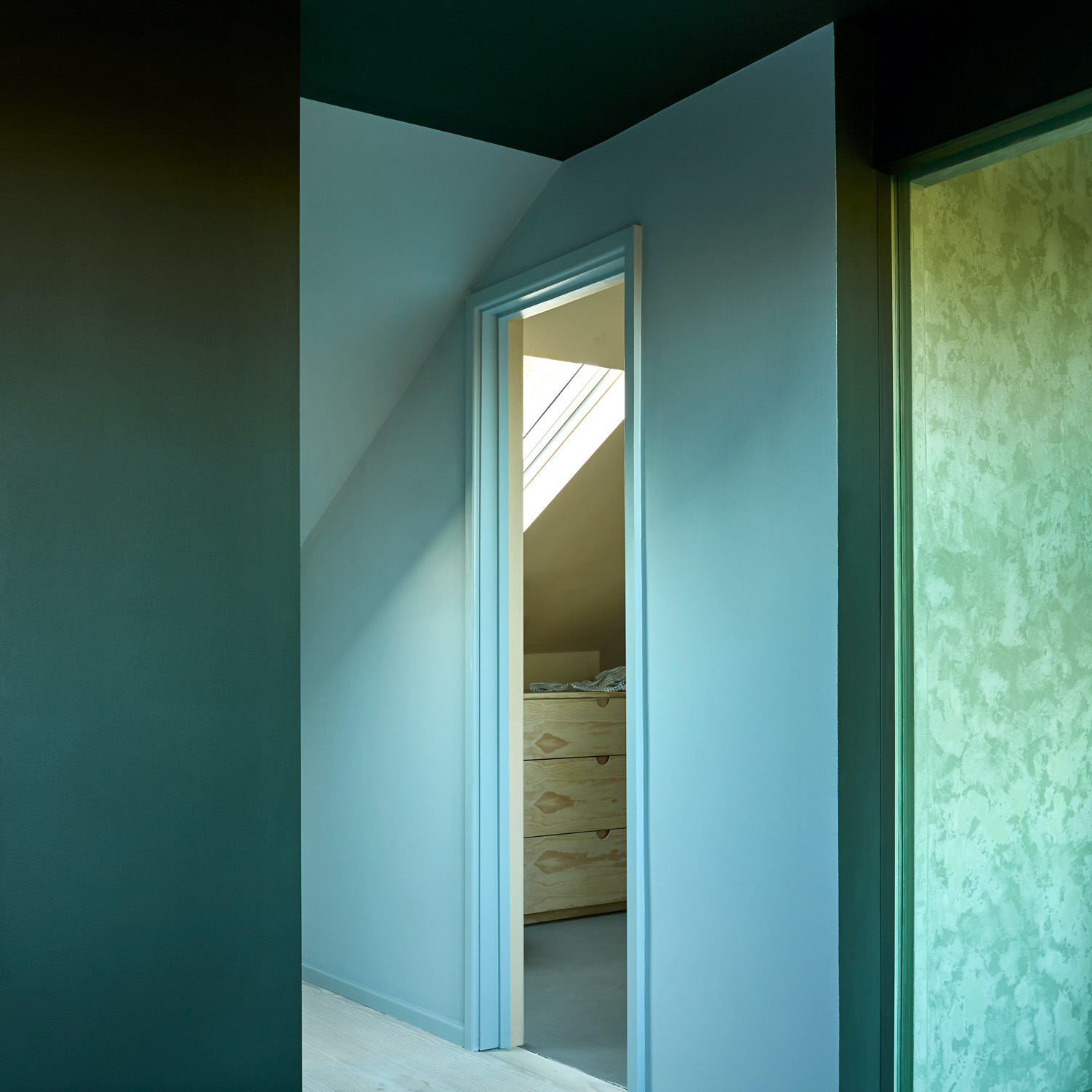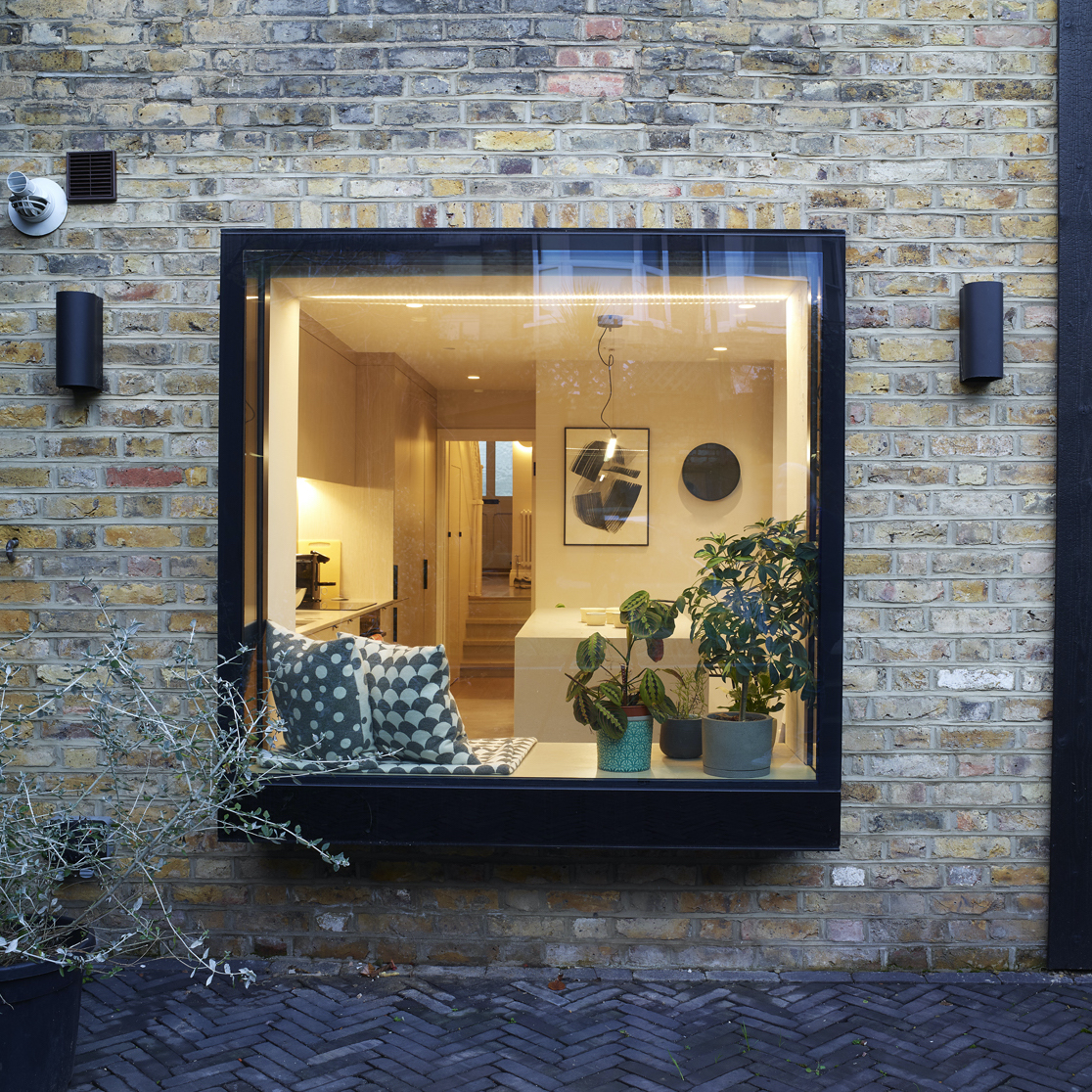 Create more wellbeing at home
We work with London-based clients who dream about how their homes will transform their wellbeing. This – rather than budget – is what excites us, so we're happy to help with projects of all sizes as long as they align with our values. Our goal is to design a future-proofed, conscious and sustainable home – ready to be filled with joy.
To see what's possible, chat with one of our residential architects in London
Let's have a chat about your vision and
how we can help you realise it.
Collective Works are an architecture & design studio. Our network of professionals will create your perfect solution.