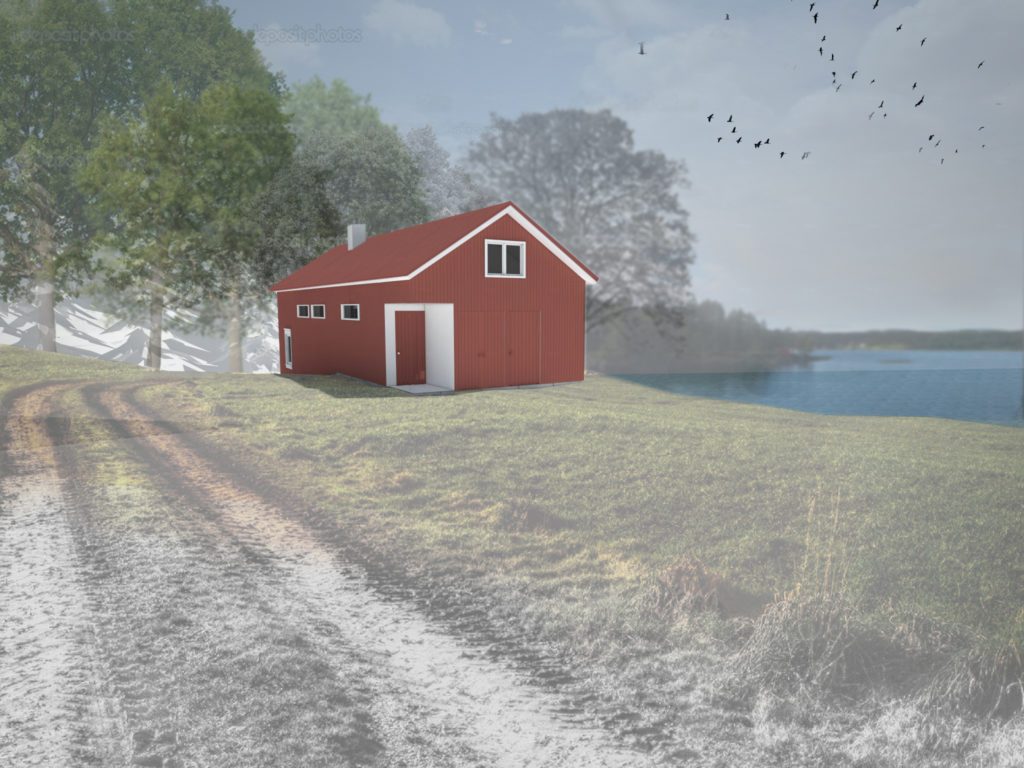 We continue to gather momentum in Norway, and were delighted when planning was granted for an 85m2 cabin by lake Farris. The site is in the very restricted no build zone along the shoreline, but with local insight from Norwegian Partner, Siri Zanelli and a carefully designed exterior respecting the local vernacular we convinced the planners.
The existing 40m2 cabin is an archetypal red cottage in the forest, with white timber windows, careful timber detailing and delightful proportions. The approved proposal is a modern but careful interpretation of the original, still modest in size at 85m2 it will sleep up to ten people, as well as having spacious common areas to host family and friends. An unexpected addition, for our literary client, is the secret writing room with a hidden door.
Shoreline construction has been closely controlled in this area since 1965 so the design had to be carefully tailored. Traditional materials and colour use, as well as limited heights and use of glazing, made the application successful.
This bolsters another planning success in a similarly restricted fjord area in 2013. More on that here.
Let's have a chat about your vision and
how we can help you realise it.
Collective Works are an architecture & design studio. Our network of professionals will create your perfect solution.