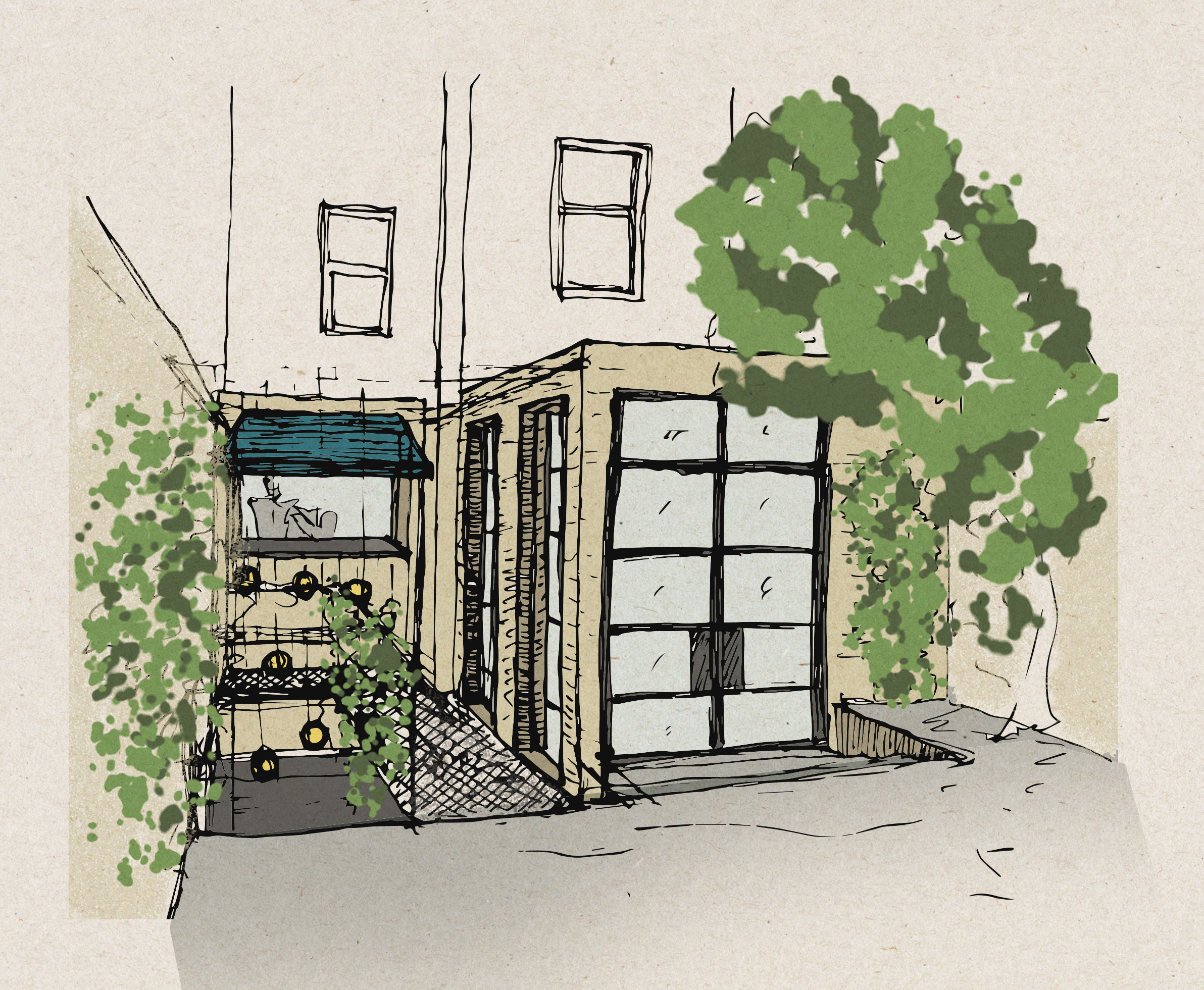 We are delighted to have just been commissioned for another hospitality design project, this time we are giving an already popular Japanese restaurant in the center of Shoreditch a new home. It's under wraps at the moment but we will be able to share the concept with you soon. At the moment we are playing with clay surfaces, timber screens and louvers as well as some simple grids and screens. Collaborating with product designer Patrick Laing always brings the detailing to the next level! As with the Underground Cookery School, the elegant transition from buzzing daytime lunch service to evening dining is the key to a successful design. There are lots of ideas on the table and we will open early next year.
We are also excited to announce a return client who has appointed us for planning, detailed design & technical design of a new cocktail bar in West Hampstead. The split level venue will offer two distinct offerings with a bright naturally lit ground floor and a more intimate basement level. So far we've been through concept design and recently submitted a full planning application. For this project we are joined by esteemed interior designers, KKD and great branding team, Colt Watch this space for some more visuals after Christmas.
Let's have a chat about your vision and
how we can help you realise it.
Collective Works are an architecture & design studio. Our network of professionals will create your perfect solution.