It is with a keen interest that we welcome the annual announcement of the MacEwen Award long list of projects that champion a strong social purpose within architecture. Collective Works was founded on a desire to make beautiful spaces and buildings with a demonstrable social benefit to both their immediate context and the wider community. Subsequently we're always interested to learn about the ways in which projects across the UK submitted by our peers have been designed with 'the common good' at their inception.
Below is a list of our favourite entries: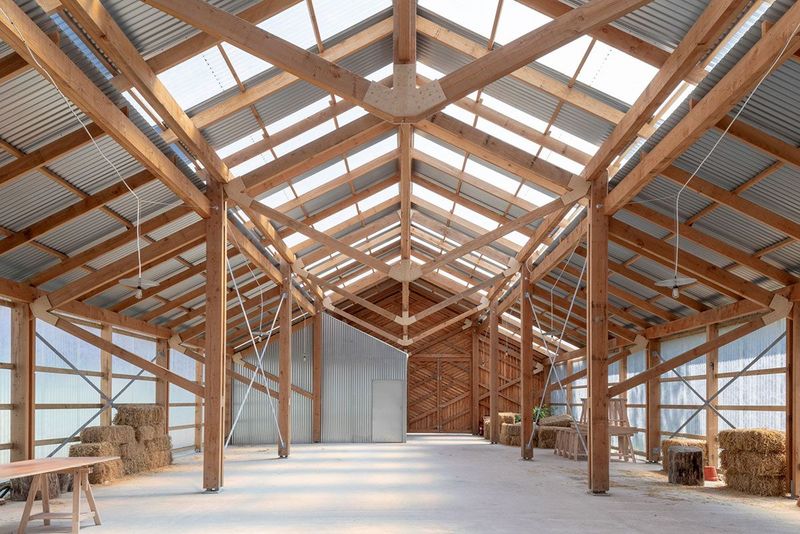 Project Waterloo City Farm
Architects Feilden Fowles
Clients Jamie's Farm and Oasis Hub Waterloo
In collaboration with Jamie's farm – a vital charity that works with inner city youths to build resiliency and promote an environment of attainment – Feilden Fowles have realised a beautiful project that showcases the importance of refined architecture while providing a resource for outreach work that seeks to build self esteem in a challenging borough of London.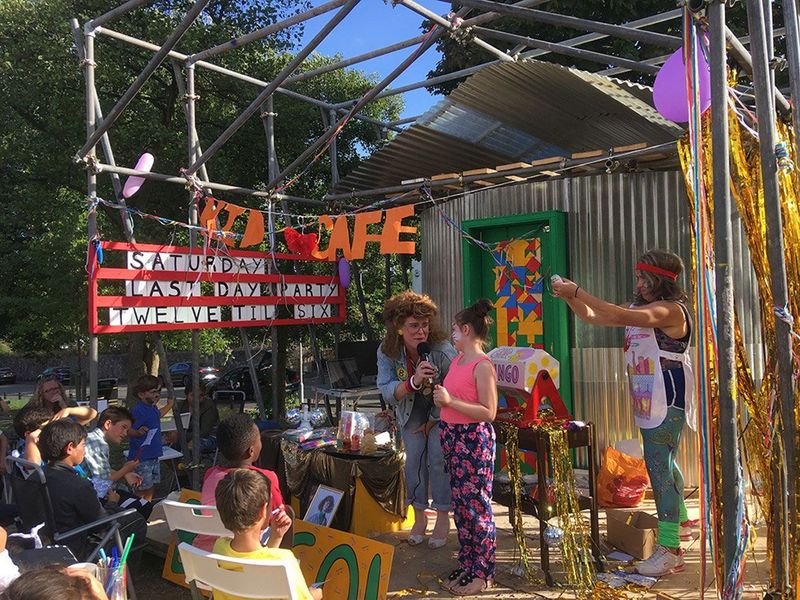 Project Raising the roof
Architects Baxendale Studio
Clients The Portland Inn

Having completed a similar project in The Royal Festival Haul in the summer of 2018, we have a soft spot for projects that operate on minimal budget but deliver big on community. The success of this project seemed to have its odds stacked against it through anti-social behaviour and it being situated on the land of a derelict pub. However, this is a fun reminder of what can be achieved with limited means but boundless imagination.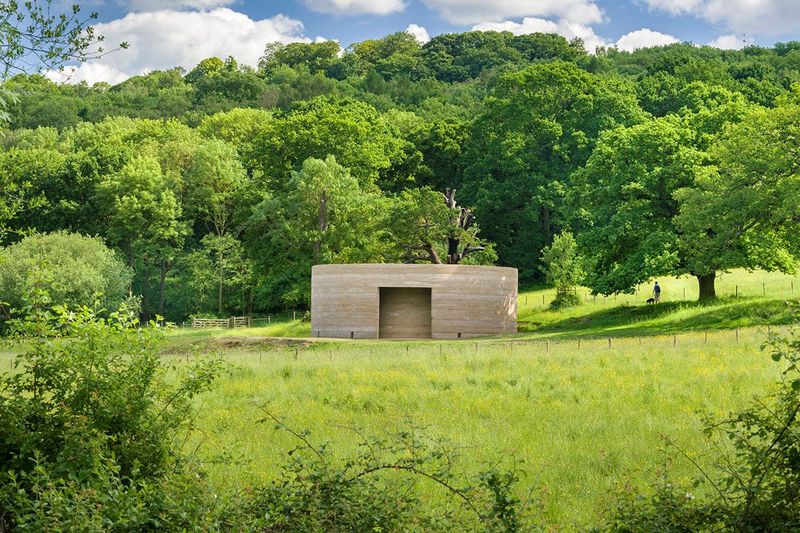 Project Writ in Water
Architects Mark Wallinger and Studio Octopi
Clients National Trust

The Magna Carta was an essential building block that was fundamental in securing human rights within the UK. It is important then that such an important moment in our shared history is celebrated accordingly and this memorial building goes a long way in doing so. Rooted in its landscape through its select use of raw local materials, Writ in Water is elemental in both its materiality and form providing a quiet space to reflect on such a crucial document.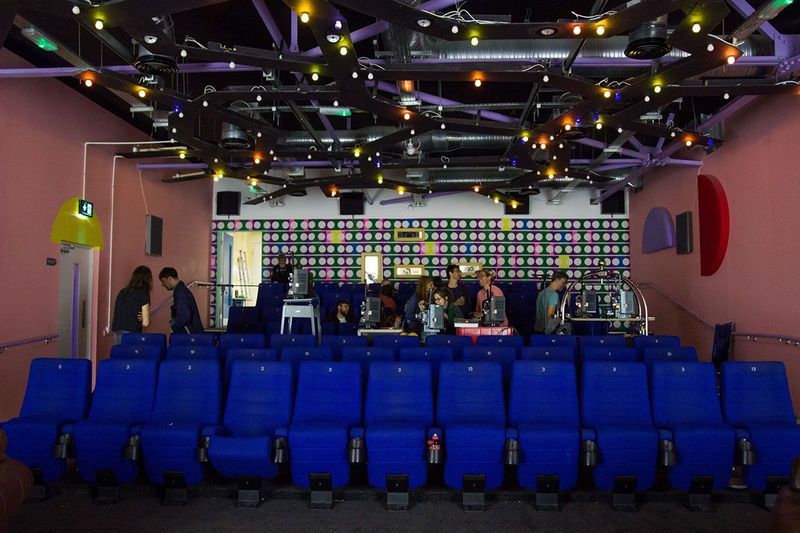 Project Star & Shadow
Architects Mawson Kerr Architects
Clients Star & Shadow
At a time where cuts to public services appears to be reaching breaking point, it's heartening to hear about communities that are taking a lead on forming their own future to be one far less bleak. Here is a community resource that is fuelled almost entirely through positivity, collaboration and gritty determination resulting in a project that we can all draw inspiration from.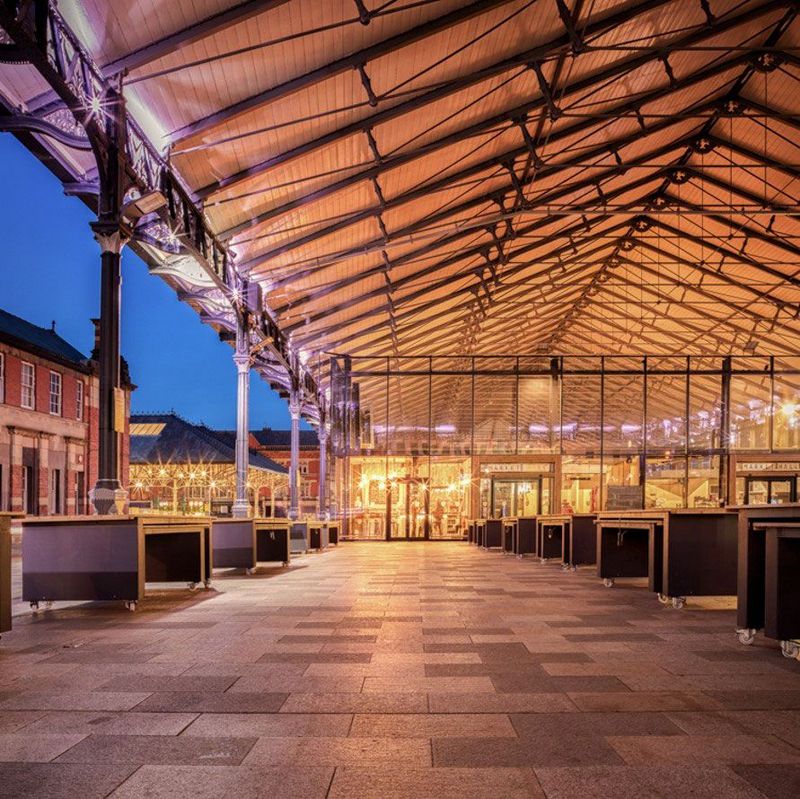 Project City market restoration
Architects Frank Whittle Partnership / Greig & Stephenson with UCL students
Clients Preston City Council

Set against a backdrop of ever more homogenised streetscapes, it's always encouraging to read about the councils that are nurturing independent markets that are propped up by artisanal traders. However, it is the collaboration between architects Frank Whittle Partnership and local architecture students that got me excited. I'm all too familiar with the boundless energy of students that too often is channelled into paper architecture, whilst there are a countless number of under funded projects that could harness this very willing resource.
Each one of these projects would be a worthy winner of the MacEwen Award 2019. With results released 29th January 2019, we wish each of the applicants the very best of luck and our congratulations in realising such inspiring projects.
Let's have a chat about your vision and
how we can help you realise it.
Collective Works are an architecture & design studio. Our network of professionals will create your perfect solution.