This family property was an unusual split-level space that was an amalgam of a former commercial unit in one building and part of the basement and ground floor of another. We were asked to find a way to create a 2-bedroom, 2-bathroom flat with a contemporary open-plan kitchen for some serious cooking. The character of the former commercial unit presented its own challenges in converting a high-ceiling, open plan building with industrial features into a human-scaled, cosy, habitable space.
As with every Collective Works project, we reacted to our clients brief by producing a number of concept options that would both meet their requirements and also enhance them. We often find that communicating these ideas through the use of 3D models can allow our clients to best understand how our proposals will manifest in built form. For this project we developed a number of internal views that demonstrated the proposed changes to our client, allowing them to assess our proposals and together we settled on the best route forward.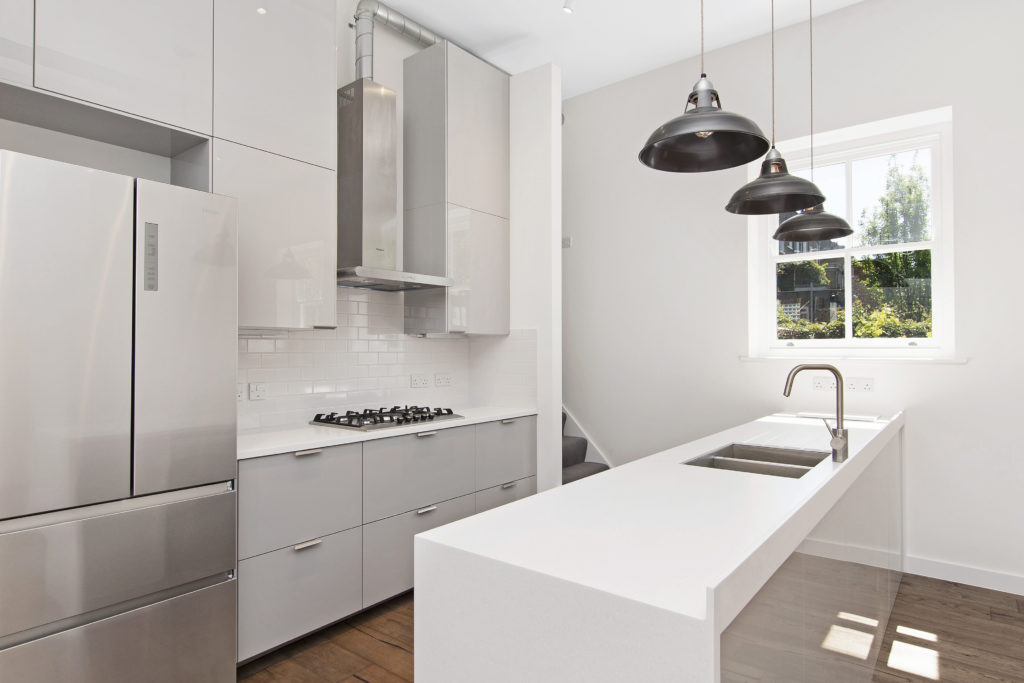 In contrast to the commercial scale of one side of the premises, the basement had a very limited floor to ceiling height of just 1.8 metres. Our surveyor's report indicated the need for tanking and sufficient drainage to the basement of the property. Subsequently we had to research special drainage systems that would prevent the basement from getting flooded and also not impact on the floor build-up. We explored the idea of a perimeter drain in the slab but settled on John Newton baseboards, an innovative product that integrates a drainage channel into skirting boards.
We created a large portal frame which led to the basement and brought more light into the flat. In addition we squeezed a shower room into an old coal store and added an internal window to the upstairs bedroom to give it a unique double-aspect quality. The changes resulted in a property that embraces its inherent character while reworking the space to fit the lives of our clients.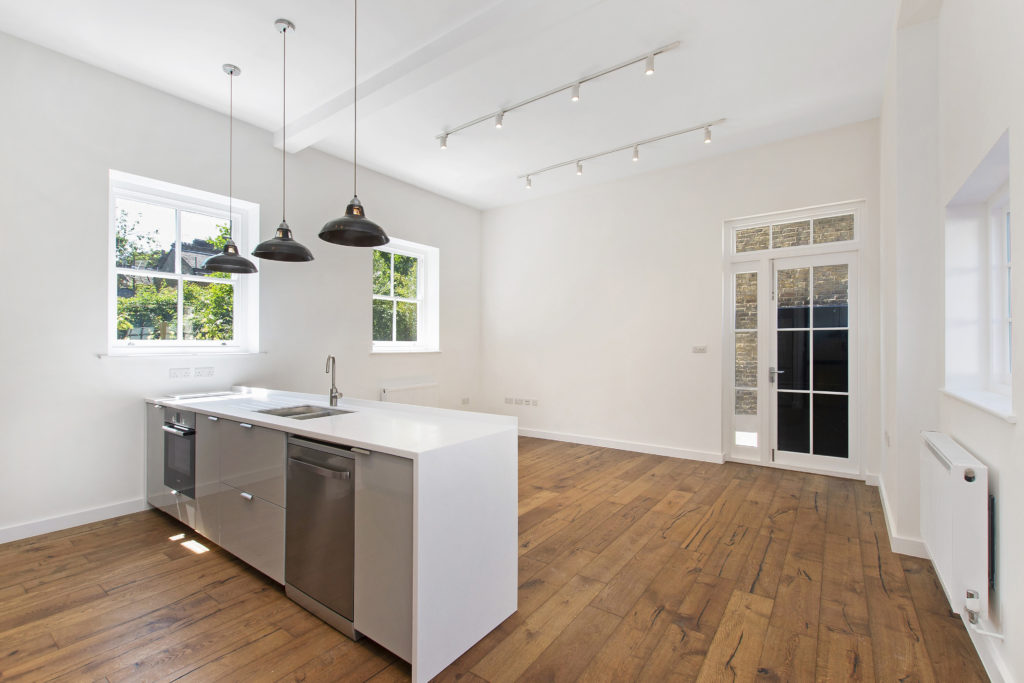 Let's have a chat about your vision and
how we can help you realise it.
Collective Works are an architecture & design studio. Our network of professionals will create your perfect solution.