What makes an architect's fees go up and down?
If you are interested in hiring an architect, you will have found plenty of information about how architects set their fees. Whether you went to the Royal Institute of British Architects or sought advice from contractors or even other architects, you will have seen that there are three ways that architects charge.
You might be left wondering how prices can vary so greatly not to mention the calculation.
Firstly, there are architects who provide design and architects – as well as architectural technicians – who provide drawings. The latter do the perfunctory job of making sure your ideas are conveyed to Planning departments and meet building regulations. The former, however, are selling their ability to think about your project uniquely. Those are very different skills with different amounts of time required so make sure you are in the right shop.
Secondly, the complexity of your project and your own aspirations for a bespoke building will impact an architects' fees. For example, a permitted development rear extension and loft conversion will necessarily be simpler than a basement on a site that is next to a listed building. An architect with the right experience will be able to pinpoint these particularities from the off in order to explain what sets their fees.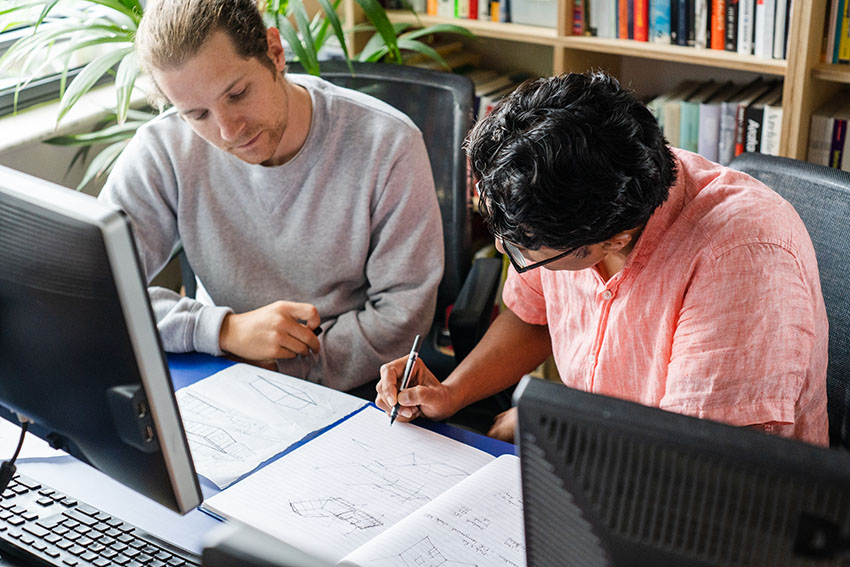 Lastly, building design has a number of distinct stages. The RIBA Plan of Work gets into the detail of these but in simple terms, there are three:
Design and Planning (RIBA Stages 0-3)
Detail Design and Tendering (RIBA Stage 4)
Construction and Handover (RIBA Stages 5-6)
In terms of raw effort, detailed design is the most involved of the bunch. This scope of work requires making sure a building looks, feels and performs to your expectations; that the input of any other engineers and consultants is considered; that it meets building regulations and possibly any sustainability goals; and of course that it can be built. And if you are looking for help selecting a contractor, it is in this same stage that an architect can tender the project to help you do an apples-to-apples comparison of builders and also help you negotiate the final contract sum via any cost saving measures.
As a small aside, you can avoid the costs associated with detail design by asking a contractor to take the Planning design and building it. This is known as Design & Build which is a common practice amongst property developers and organisations familiar with construction projects. Generally this procurement route favours time and cost at the expense of quality. But it may be the right balance for you.
At Collective Works, to propose our price, we spend enough time with you to understand your project in order to set out a fixed scope against a fixed fee. We have never liked the mystery of charging against a percentage of a construction budget, when at the start of projects, clients don't often know how much they want to spend. And moreover when the RIBA stages of work vary so dramatically.
If you are interested in finding out more, have a look at our Projects page and then get in touch about any in specific that resemble your own project. We will happily tell you our fees for that job so you can decide if we are the right architect for you.
Let's have a chat about your vision and
how we can help you realise it.
Collective Works are an architecture & design studio. Our network of professionals will create your perfect solution.