It's incredible what a new perspective can reveal.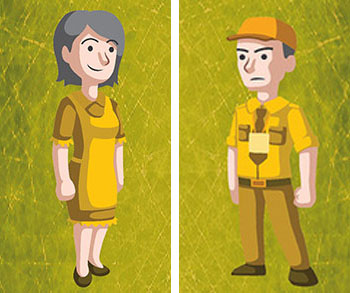 Looking in the mirror and seeing myself put on weight is one thing; but hearing someone else tell me I look fat is quite another. In the same way, someone else has called attention to aspects of my character and personality that, while not news to me, were certainly features I had under-appreciated.
I count myself fortunate to be running a business with friends. Friends that pre-dated the business that is. The three of us value good relationships above all else; thus far this has trumped money, responsibilities and liabilities. And forever may that continue.
With any relationship, getting to know someone else is an opportunity to better know oneself. We recently engaged Position Ignition to help us each know ourselves a bit better. Our hope was that this would offer insights about each other which we could use to improve how we work together.
The Rabbit Hole
But I didn't realise how deep the rabbit hole would go. Suddenly, I find myself donning an ironic smile before I say anything to anyone: surely what I am about to say is exactly what I would say. Of course I cannot but be myself. I just failed to realise how much of my personality and character goes into every response and thought I have.
My business partners and I are already finding the value of this group exercise. Each of us acknowledge each other's strengths – and our own weaknesses – going into any meeting. I am aware of anxieties and pressures in my life outside of work which then are expressed while at work. I am aware that my predilections and tendencies may need complimentary support to best achieve our common aims of business growth and great projects.
The benefits don't stop there. Collaboratively working – as opposed to top-down direction and delivery – relies on a team. And of course, knowing myself better gives me a greater ability to listen to others voices instead of just my own. So allowing my team greater opportunities to input will help our projects be better and our clients happier.
(Featured image courtesy of: www.personality-central.com)
Let's have a chat about your vision and
how we can help you realise it.
Collective Works are an architecture & design studio. Our network of professionals will create your perfect solution.