Coworker Joe has been working in collaboration with Greenpeace on a rather large Glastonbury Festival Project. Having heard about his exploits over lunch a few times we thought we'd ask him to share a few of his experiences from his trip.
—
Glastonbury has a habit of swallowing you up with its charm, whisking by and then churning you out into the everyday somewhat confused. And so, as the dust starts to settle on Worthy Farm, it has taken me 11 days to contemplate sitting down at my desk to try ad reflect on my experience.
For the last 5 months I've been working as part of mixed disciplinary team to generate a field design for Greenpeace. This design would incorporate multiple venues, a cafe, bar and above all platform for fundraising that would reflect their latest campaign to prevent deforestation worldwide and the disastrous environmental effects that come with it. As the site would be a festival, particularly one of hope and promise, an early decision set the focus on demonstrating the majesty and beauty of forests.
Historically Glastonbury festival has been both an opportunity to celebrate as well as to come together to address contemporary problems that we face as a society. Whether it's supporting the Campaign for Nuclear Disarmament or pushing its green agenda, the festival has always sought to promote progressive causes. The Greenpeace field design follows suit year-on-year at the festival, both celebrating what we have and also outlining ways to progress.
The core team were joined on site by well over a hundred builders, production co-ordinators, caterers, fundraisers and many other trades. Though the project was meticulously planned months in advance of the actual event, it was only in this mass teamwork exercise that the magic came to life. Each person worked above and beyond their remit both for the love of Greenpeace and the belief in their causes.
I'm now back within the everyday and far less confused. On reflection from this year's Glastonbury build, it is this aggregation that has left a lasting impression on me (well, both that and seeing Jarvis Cocker DJ in our giant rave tree!). Given the right conditions and shared reasons, people can work together towards a goal that amounts to being greater than the sum of its parts. A timely reminder for me as to why I chose a career in design and why I find myself working for a company that mimics these fundamental principles.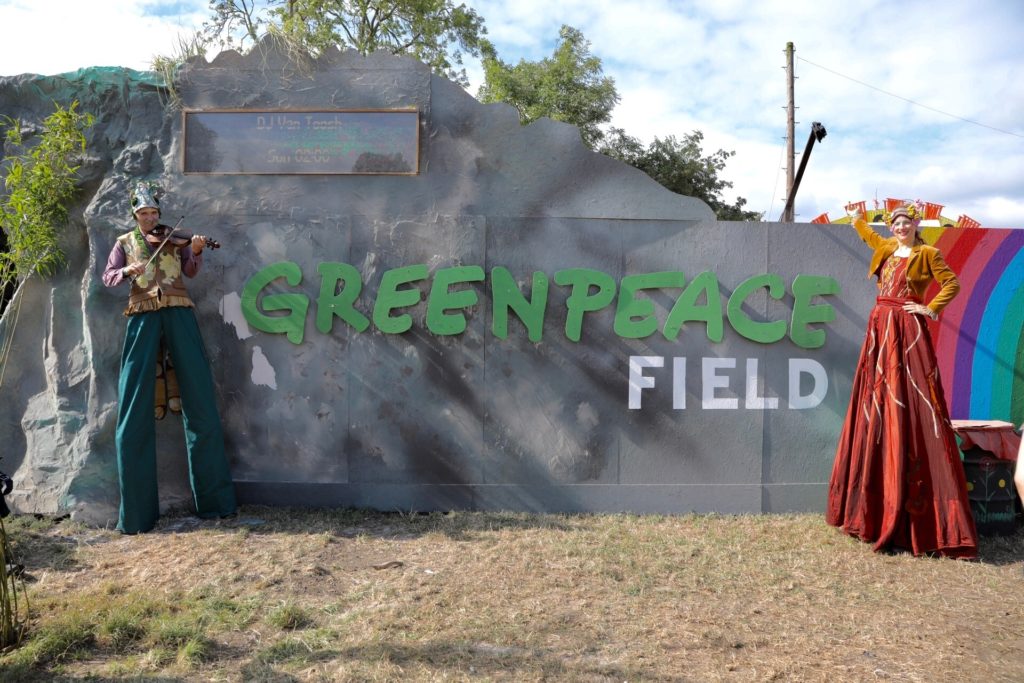 Stilt Walkers in the Greenpeace Field at Glastonbury 2017 © Alex Stoneman / Greenpeace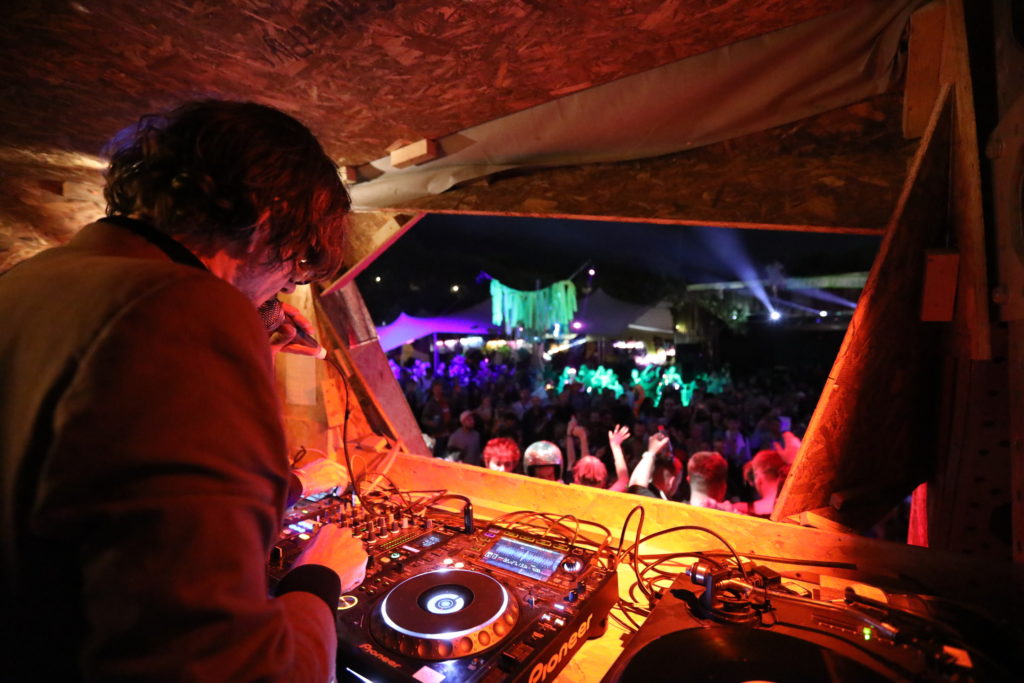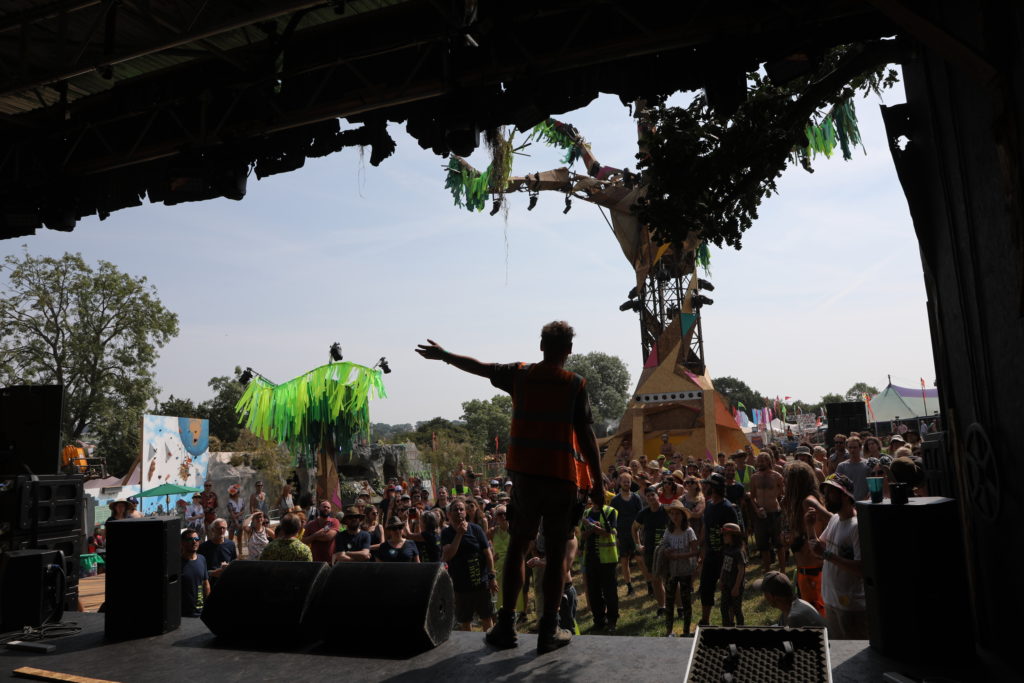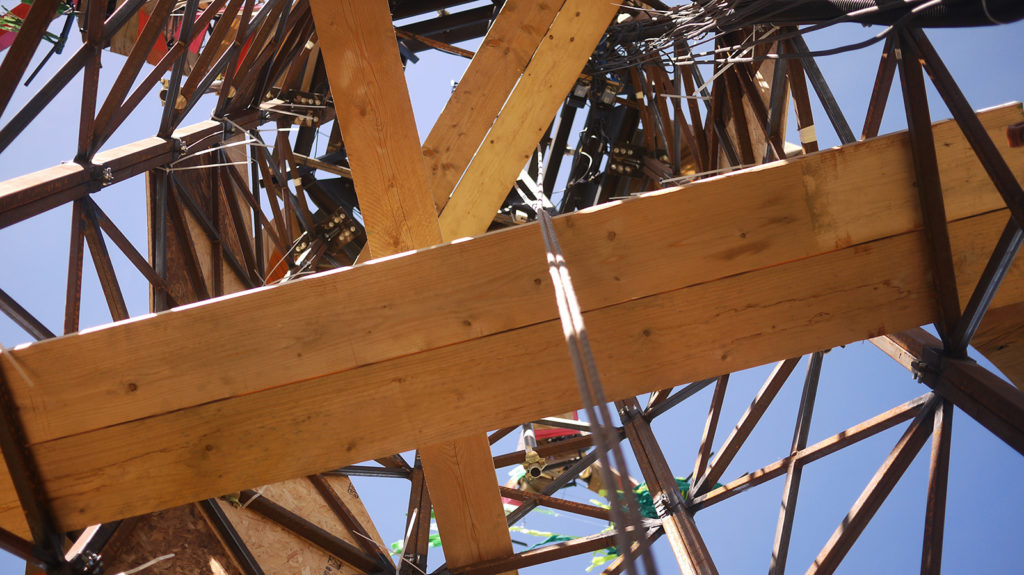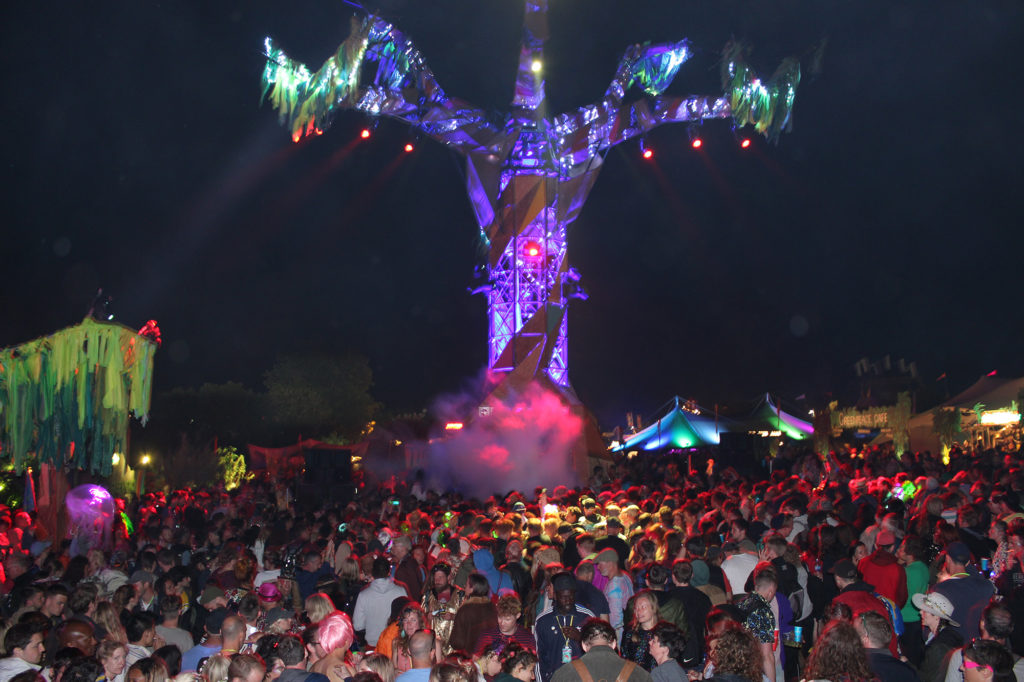 Let's have a chat about your vision and
how we can help you realise it.
Collective Works are an architecture & design studio. Our network of professionals will create your perfect solution.