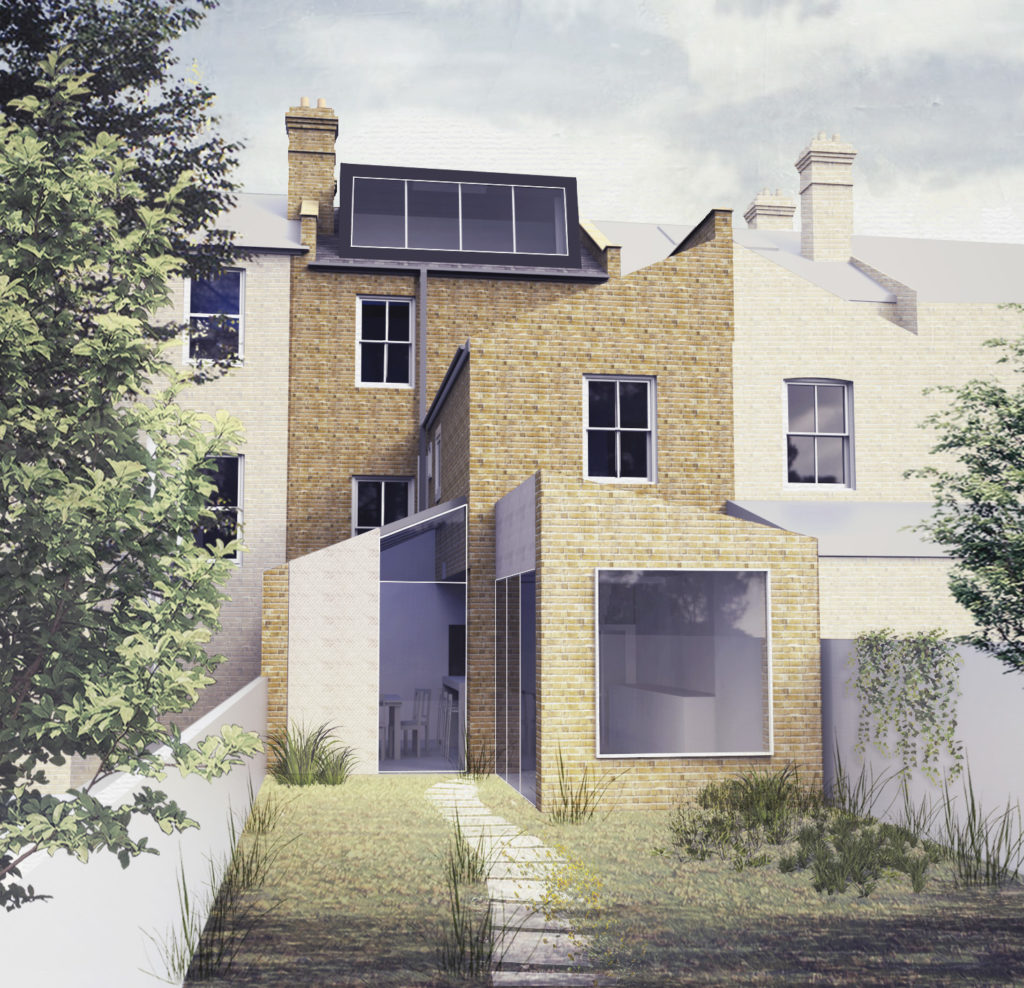 We are delighted to announce that we just secured planning for a 40m2 side, rear extension and loft extension, to classic Victorian terrace in the Highgate Conservation area, with compliments from the Highgate Society. The existing property had not been maintained for many years and had fallen into a state of disrepair. The planning approval was received just 4 weeks after the owners purchased the house as a direct result of Collective Works submitting a rigorous application in advance of the purchase.
In this instance the project lead undertook a meticulous study of all the applications in the area and their outcomes to assemble a very strong application for contemporary but appropriate extensions to the historic property.
The purpose of the proposal was to upgrade and refurbish the existing terraced house as well as providing suitable accommodation for our client, a Highgate family of four. The existing building is 100sqm over 2.5 floors (ground, lower ground, first) and includes 3 bedrooms, 1 bathroom, kitchen and front and rear living rooms, the approved extension will be a reconfiguration of the kitchen and dining area opening those areas, that in Victorian houses are typically small and dark, to the 17m deep garden. The loft extension will see a 4th bedroom and additional bathroom.
Let's have a chat about your vision and
how we can help you realise it.
Collective Works are an architecture & design studio. Our network of professionals will create your perfect solution.