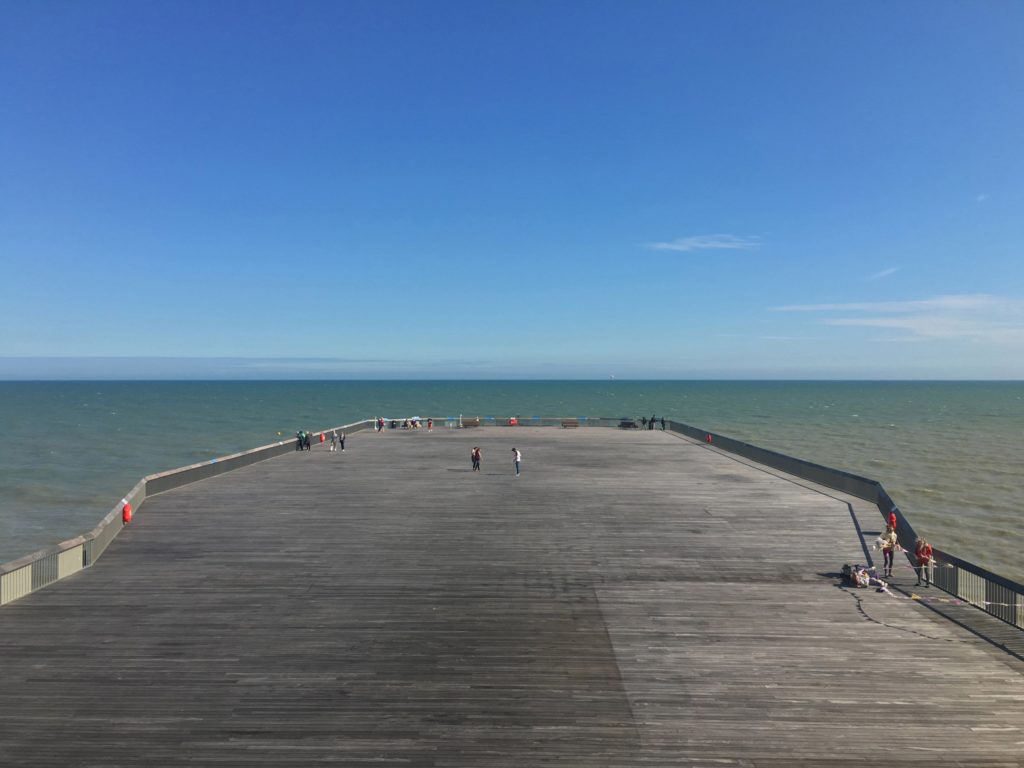 We are passionate about sustainability, which is why it's so motivating to see a piece of architecture that embodies so much of that particular aspect of the profession be celebrated with the highest possible national honours.
Hastings Pier by dRMM is a subtle piece of design that is loved by both industry professionals and the local community as well as the wider public, this should be a prerequisite for nomination in my book but it isn't always the case.
When compared with the original pier the design has been substantially paired back, dRMM have done away with the traditional ornamented facades used on piers of old and have instead opted for modest building that acts as a stage for the changing program of events.
For me the magic of Hastings Pier, and arguably the reason it clinched both the public and judge's vote, is found in its narrative. dRMM sought to engage the public in the design and build of the replacement pier at every stage from funding – through instigating a kickstarter – through to the programming of the space.
The architects have lead the public of Hastings into realising a building that they love and feel ownership of, it naturally follows that this is a project that will be nurtured and hopefully be around for a lot longer than its predecessor.
At Collective Works we try to promote similar projects that develop through a collaborative effort of both designers and end users. It's always satisfying and yields great results!
Image credits: Alex de Rijke of dRMM
Post by: Joe Scragg, Collective Works
Let's have a chat about your vision and
how we can help you realise it.
Collective Works are an architecture & design studio. Our network of professionals will create your perfect solution.