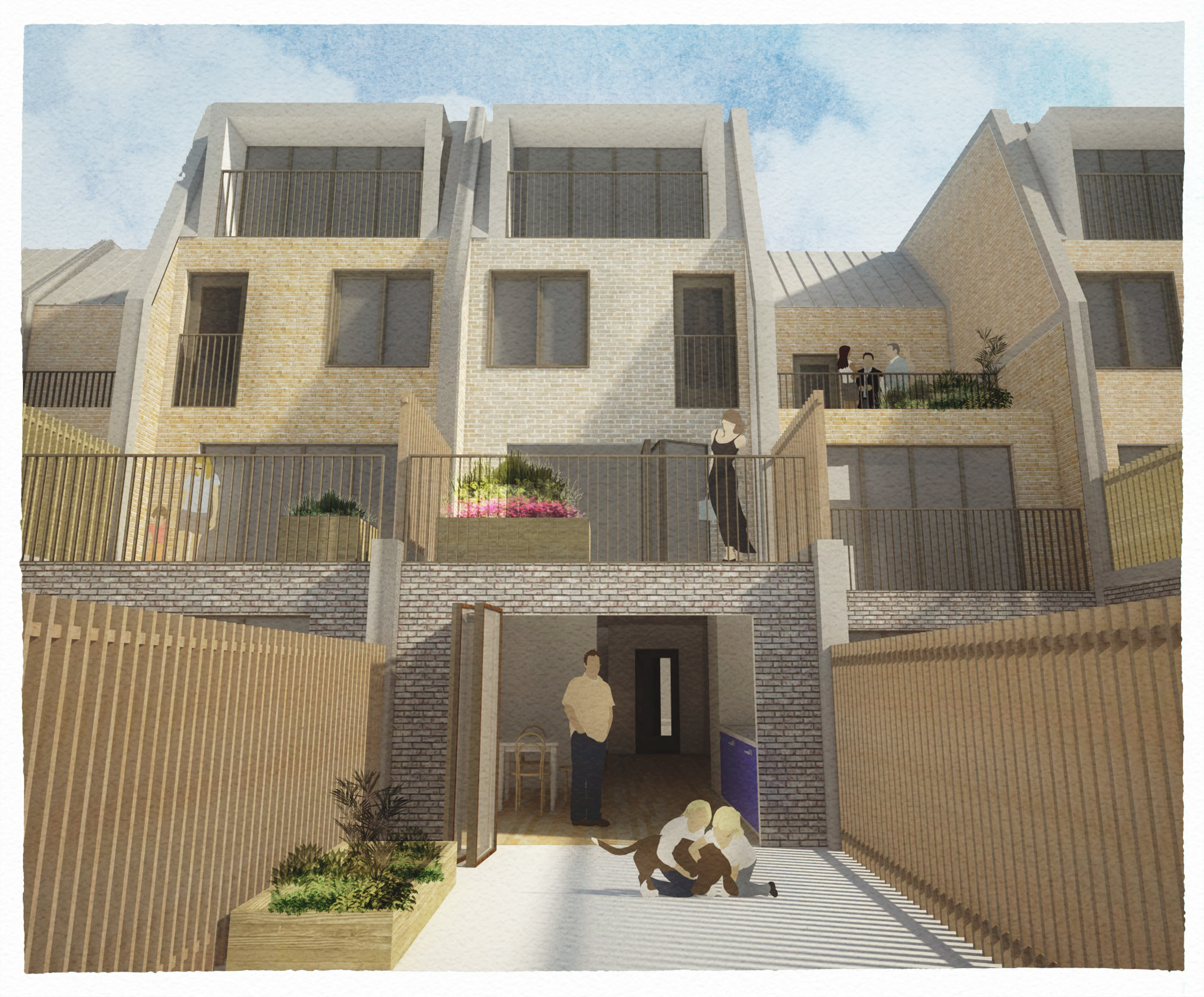 The shortage of housing in London needs no introduction. The population growth in the capital is simply outpacing the growth in housing.
Complicating matters is that families are leaving the city as they are not finding the kind of housing they want: homes. The relative few that are built – compared to flats – are at a price that most simply cannot afford. Small, underutilised sites are thought to have the capacity for at least 10,000 units across London, but designing and developing them is a challenge.
So how can we find a way to providing family homes on available sites at entry-to-market prices?
We are proposing a Home for Life. It starts off small and inexpensive and allows the occupants to grow it alongside of their family needs. Designed for the kinds of underused, 0.25 hectare sites found in all boroughs, Homes for Life is a way for local authorities to encourage development as well as provide a richer mix of housing and more sustainable communities.
For more information, check out our micro-site:
Let's have a chat about your vision and
how we can help you realise it.
Collective Works are an architecture & design studio. Our network of professionals will create your perfect solution.