Collective Works were commissioned to redesign a family home in Asker, Norway to created tailored additional space for the home to grow with the family's three pre-teen boys.
Plans have just been approved which include a 70sqm extension of the existing house for the large active family. Since the children are about to become teenagers the space will now allow the boys more privacy, enough room to have friends over as well as storage space for the masses of sports gear that the keen ice hockey players now all require.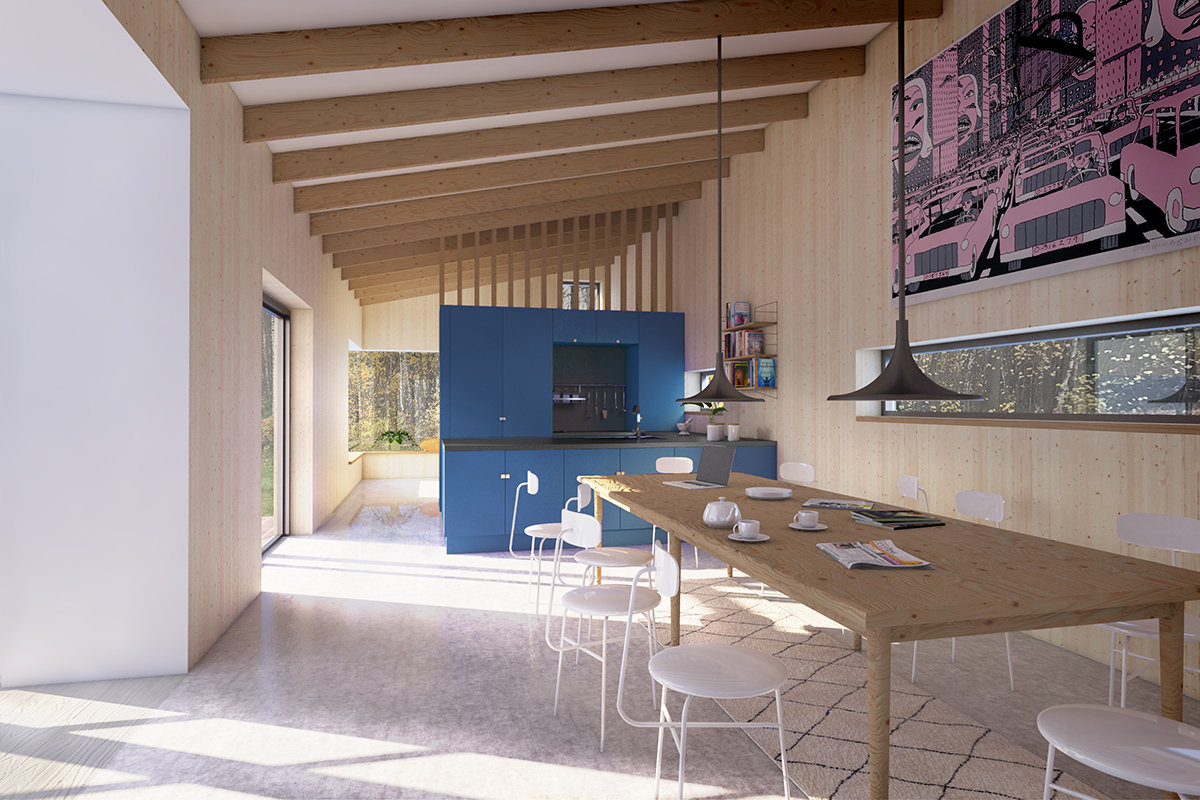 Acknowledging the very different needs of teenagers versus adults our design team have proposed a convenient and flexible open plan setting which meets both needs. A new separate entrance will be created that caters for a teenage lifestyle, which our client have called the 'messy' entrance and we have also included a private bathroom in the plans for the boys.
Since all of the family love entertaining and cooking, including the boys who now often invite their friends for dinner, the new main space will be home to a large open kitchen, allowing them to spend family time together. It then extends into a play/TV corner which will double up as a second living room.
The design has maximised the view to the existing birch forest and small alterations inside have ensured space for various activities throughout the day as well as additional storage space.
The construction will start in Autumn 2018 which will turn the 125sqm property into 195sqm by the spring, 2019.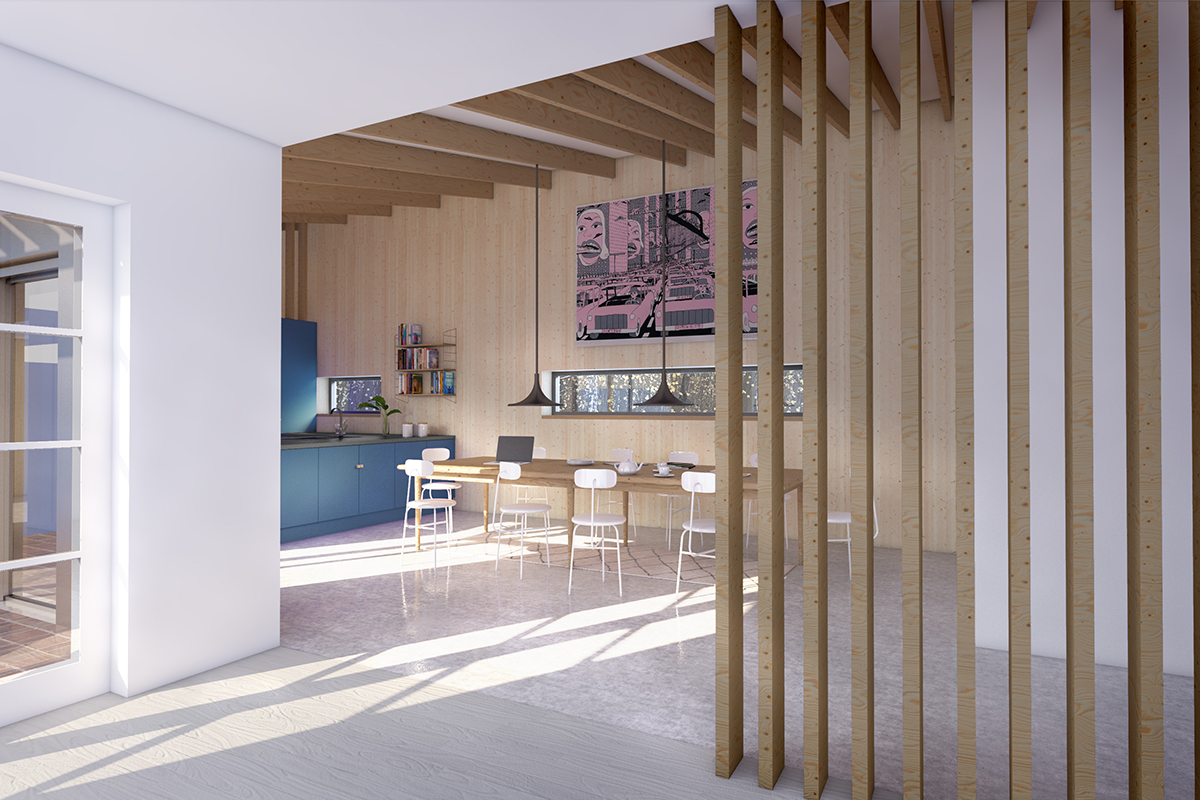 Let's have a chat about your vision and
how we can help you realise it.
Collective Works are an architecture & design studio. Our network of professionals will create your perfect solution.