It's a wrap – we spent our last day at the Connections Pavilion yesterday as we carefully dismantled the structure so that it can have a second third and fourth life at LDF and then onto a new home in a community space – watch this space @ConnectionsPavilion to find out where it goes next. The pavilion was part of the London Festival of Architecture and was conceived to create an inclusive welcoming community space.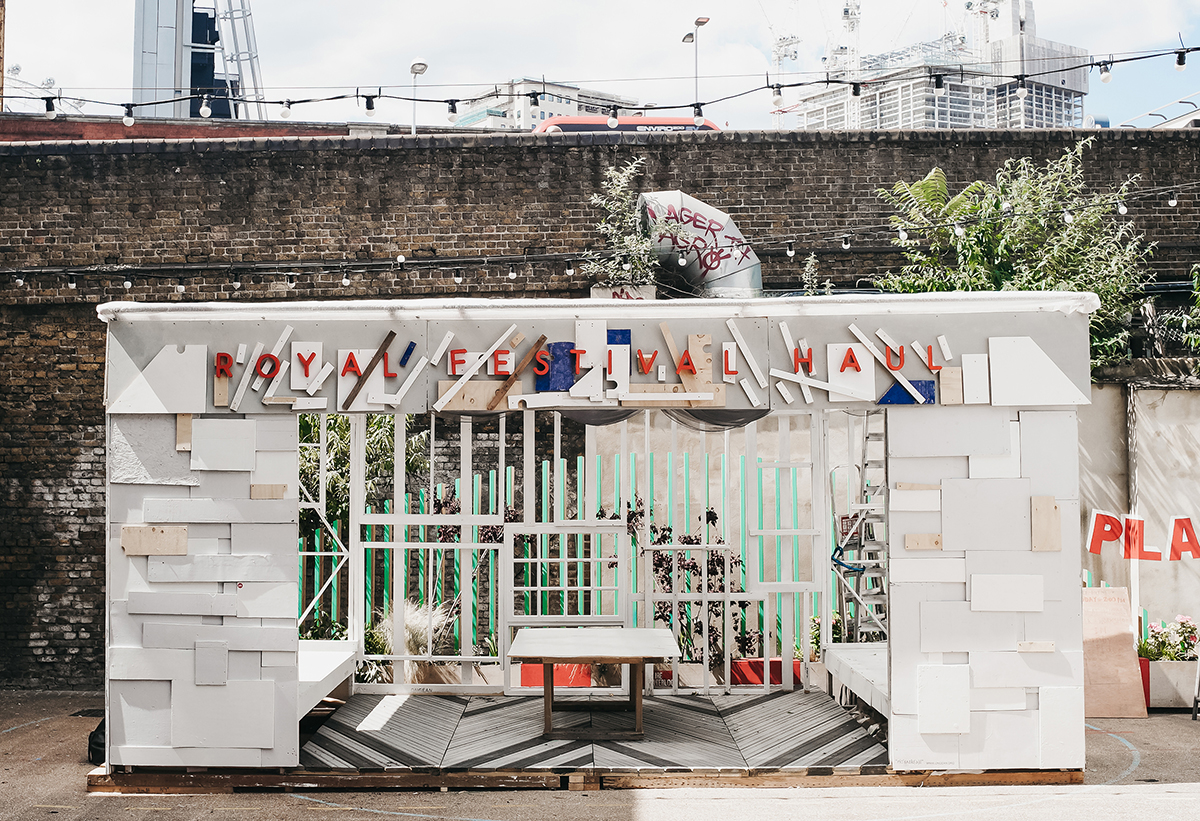 We also delivered the giant football table, that had been resident there, to Millenium Green so it can take part in Bastille Day celebrations on July 14th, thanks to local resident Kathryn Serkis who reached out to us after having spent many an enjoyable day at the pavilion: 'Thank you for creating the connections hub in Granby Pl on Lower Marsh SE1, it was most enjoyable to have a space to meet other local residents and workers and do activities'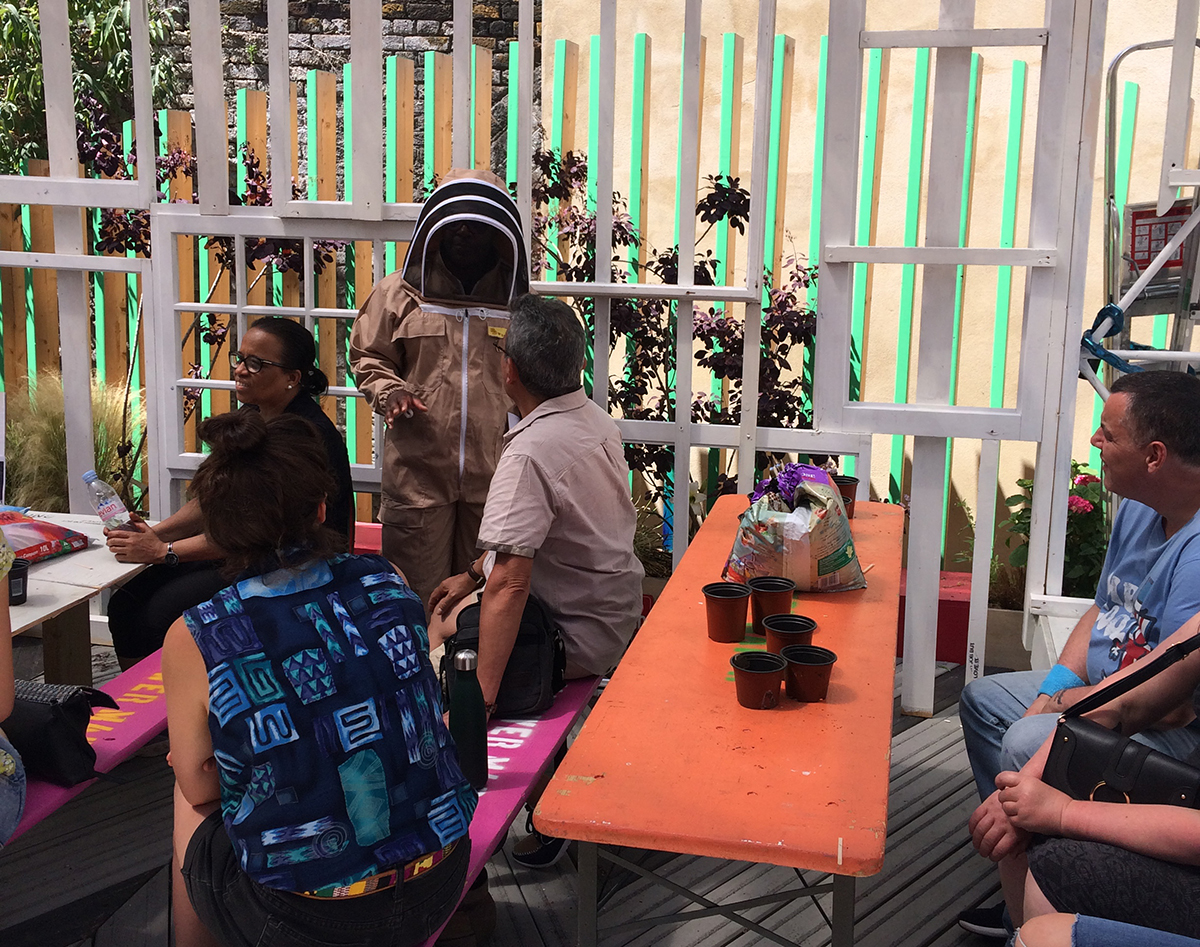 On the Connections Pavilion's penultimate day in Granby Place it was home to 90 students from St. Marks Academy who attended a bridge building workshop from Co-Worker Joe Scragg, and throughout the latter part of June and early July the pavilion welcomed young and old, individuals and groups for art workshops, gardening talks, community drawing, launch parties, sustainability talks, cooking demos, acoustic performances and much more.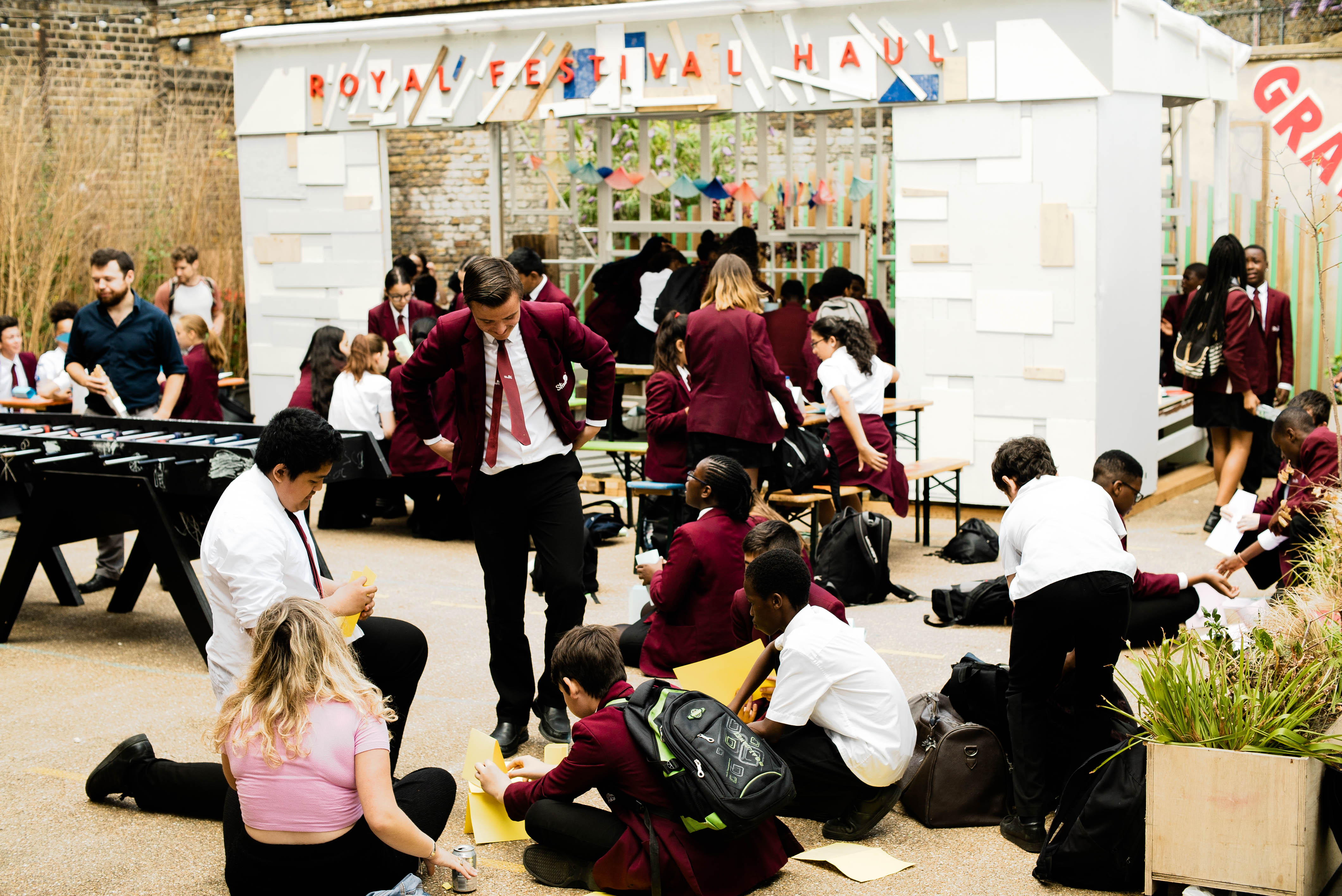 We also learnt a lot about Granby Place and it's evolution over the years. In most the locals told us that it 'used to be the toilets for the market workers'.. thankfully things had improved by the time we moved in. Last year the square had an inspired make-over by local architecture studio IF_DO who designed graphics for the ground as well as large wooden structures and planters.
We wade friends with the local landlord at the Camel & Artichoke pub as well as Southbank Employers in the cabin next door. We met Meanwhile Space who, pivotal to our connection with WeAreWaterloo, are a worthy social enterprise that delivers intelligent use of empty space all over London. And we also made some lovely connections with the Lower Marsh Market team – who were at hand to help us move the giant fussball table in and out every day.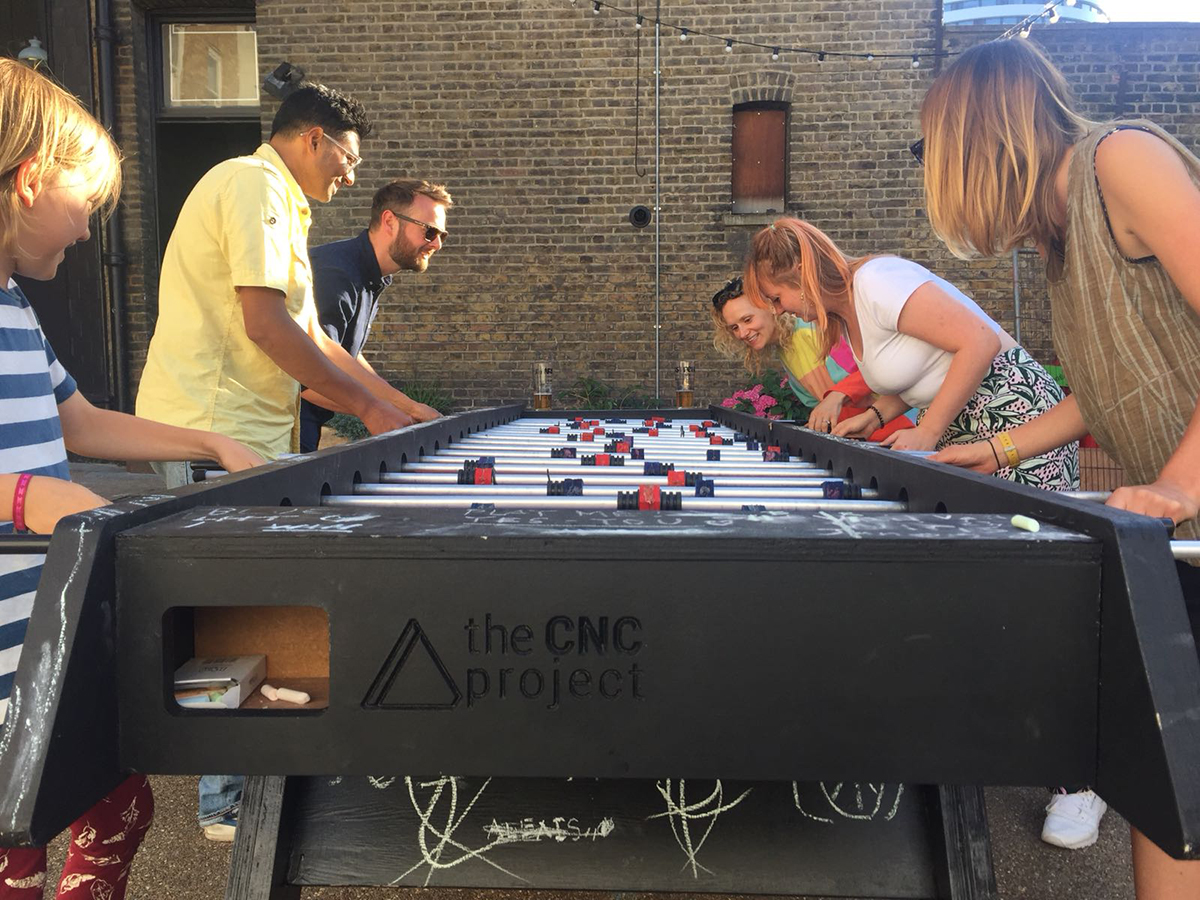 It's always a sign of a successful project when you make lots of new connections and friends.
If you have an interest in community projects and would like know more about our pavilion, we have created a ZINE which captures its essence, which we'd be happy to share with you – please email: 
rb@collectiveworks.net
 to request a copy.
Thank you to all involved.
Let's have a chat about your vision and
how we can help you realise it.
Collective Works are an architecture & design studio. Our network of professionals will create your perfect solution.