Collective Works have been heavily involved with the Remakery in South London since it's outset in 2012. The Remakery is a not-for-profit maker-space that fosters a community of makers, artists, local residents and enterprises who breath new life and creativity into things destined for landfill.

Having always been impressed by it's inspirational members Collective Works took the decision to reinforce our efforts this year by offering regular financial support and further design services.
This decision was inspired by the commitment of the Remakery directors to their cause despite the many challenges facing social enterprises as well as the essential nature of their offer. Not only do they offer space for artistic practitioners to use, they have created a much loved community hub for local residents alike.
We see a heightened need for groups like themselves particularly in the face of rising loneliness within the capital as well as the clear understanding that our consumption habits must radically change if we are to avoid further catastrophic climate breakdown.
Collective Works have been in discussions with the Remakery about making adaptations to the original space, developing meaningful partnerships that we can facilitate and discovering ways to get new members more closely involved.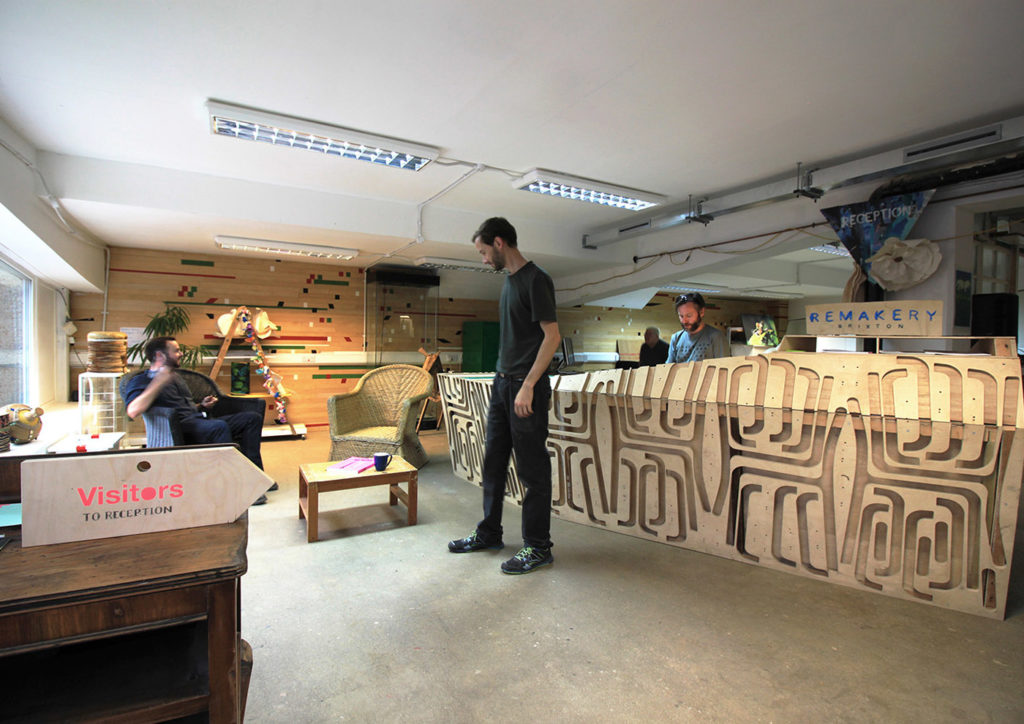 To help spread the word we'll be sharing Remakery initiatives and events via our social channels and would like to highlight three ways you can get involved with or support the Remakery:
Become a member.
Join the online community on Facebook or Twitter.
Get involved with the RE-fabricate project, who host meetings at the Remakery: https://www.re-fabricate.co.uk/
For more information about Collective Works projects please visit our project portfolio.
Let's have a chat about your vision and
how we can help you realise it.
Collective Works are an architecture & design studio. Our network of professionals will create your perfect solution.