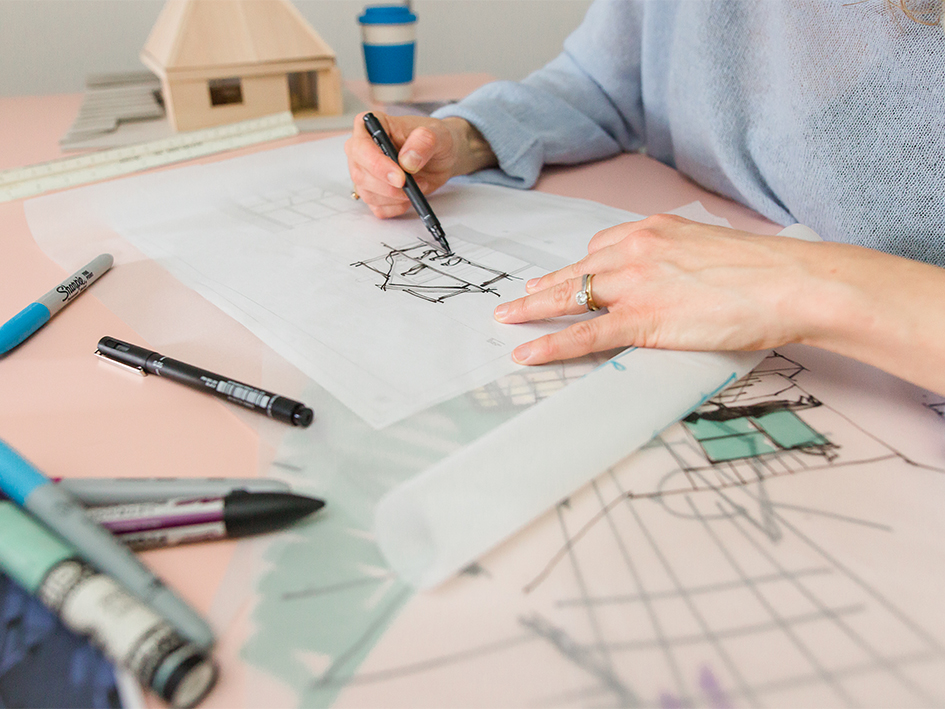 Over the last year we have raised over £1000 by doing homeowner consultation for selected NHS and local charities that needed extra resources during the pandemic. When the first lockdown started and we saw the pressure the NHS was under, we decided to use our skills to help out. We conducted several homeowner consultations over Zoom, where we talked clients through the possibilities for their home extension or renovation. Our clients received a PDF with sketch layouts and images of relevant examples, but more importantly they got answers to all those questions that everyone has in the beginning of a project:
How much will my extension cost?
How do I plan the full project budget?
How much time does the process take?
Who needs to be involved in the process, and how much can I manage myself?
Being able to provide this valuable information enabled our clients to make the right decisions in the early stages of their project, and make decisions with confidence. Some decided not to buy the properties they were about to complete on, one couple could take the budget to their financial planners and have decided to save for another year, one family has taken our sketches to their trusted builder who will take them forward, and a few of the people we met during the consultations have become our clients.
We have decided to make the consultation process more thorough and are offering Home Work as a service for anyone that wants a full overview of their project before they embark on the journey.
And just as important – from now on the fee to do an initial site visit before we are appointed will be a £100 donation to one of the selected charities below. We find that the first site visit is a great way of both assessing a property, meeting new clients to get a feel for a potential relationship, and also being able to answer all the questions above. By asking for a donation to one of the charities we are passionate about, we can make sure the time we happily spend on site becomes even more valuable.
We have decided to support the three following charities as shown below; Blueprint for all, Haringey Giving and Made in Hackney.
Blueprint for all is a diverse organisation that works with young people from disadvantaged backgrounds as well as communities to provide them with the support they need, helping them gain transferable skills and knowledge to excel in their future careers. The organisation provides programmes to support people of a BAME background to create positive changes and to encourage a sense of community.
Haringey Giving is an independent partnership. They work with community organisations, local businesses and funders led by local residents across Haringey. Some of the sectors they have worked on are children and young people, mental health, skills and enterprise. Fundraising allows them to invest in local residents and communities to make a positive impact on people's lives and place an importance on wellbeing.
Made in Hackney is a fully vegan community cookery school and charity. They run cookery and food growing programmes to enable the community to share skills and increase connections with various cultural cuisines. Through the classes provided it has allowed people to gain a better understanding of plant-based foods which has given them the confidence to start up businesses but also to consider the health benefits that comes with using such Ingredients. This has cured type 2 diabetes and chronic disorders. Made in Hackney has collaborated with a range of partners such as schools, festivals, small business and more.
Let's have a chat about your vision and
how we can help you realise it.
Collective Works are an architecture & design studio. Our network of professionals will create your perfect solution.