This week we're setting targets for emissions reductions across our practice, so we're going to start regularly publishing data here as part of our effort to remain accountable on that journey.
Over the last two years we have been on a drive to improve carbon literacy have therefore been inviting our team to complete their own personal carbon footprints and share with others. We anonymise this data and discuss it internally to help the team understand what makes up the largest proportion of their personal footprint and how that compares to other emissions that we can influence within the office, or which sit outside of our control altogether.
The charts below show our teams 2019 & 2020 footprint. It is clear from the data gathered so far that Covid-19 had a significant impact as we saw an avergae 28% reduction between the years. This data was generated using Bennetts associates carbon footprinting tool. If you'd like to do a similar exercise please contact Ben Hopkins on sustainability@bennettassociates.com or try one of the other online foot printing tools below.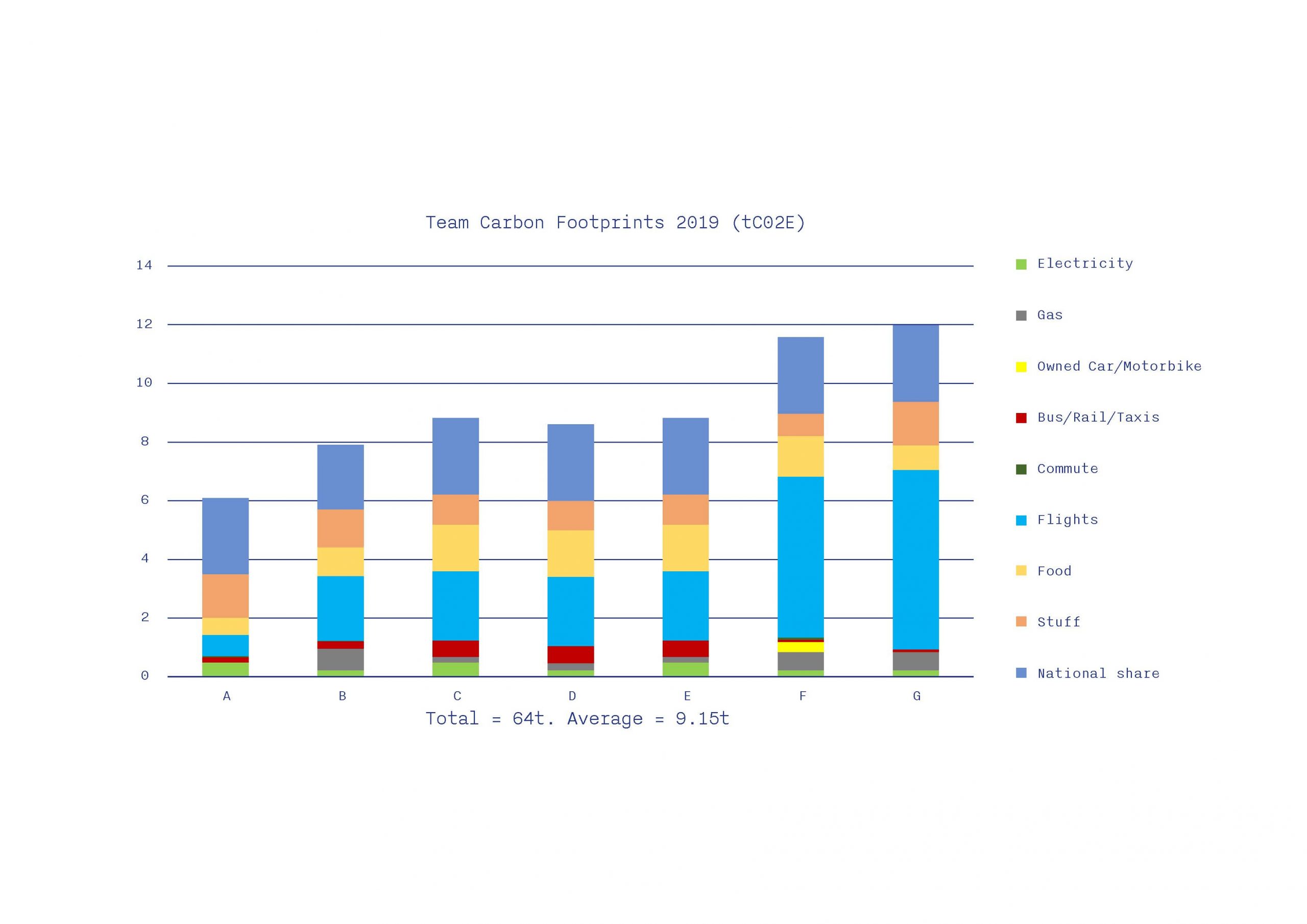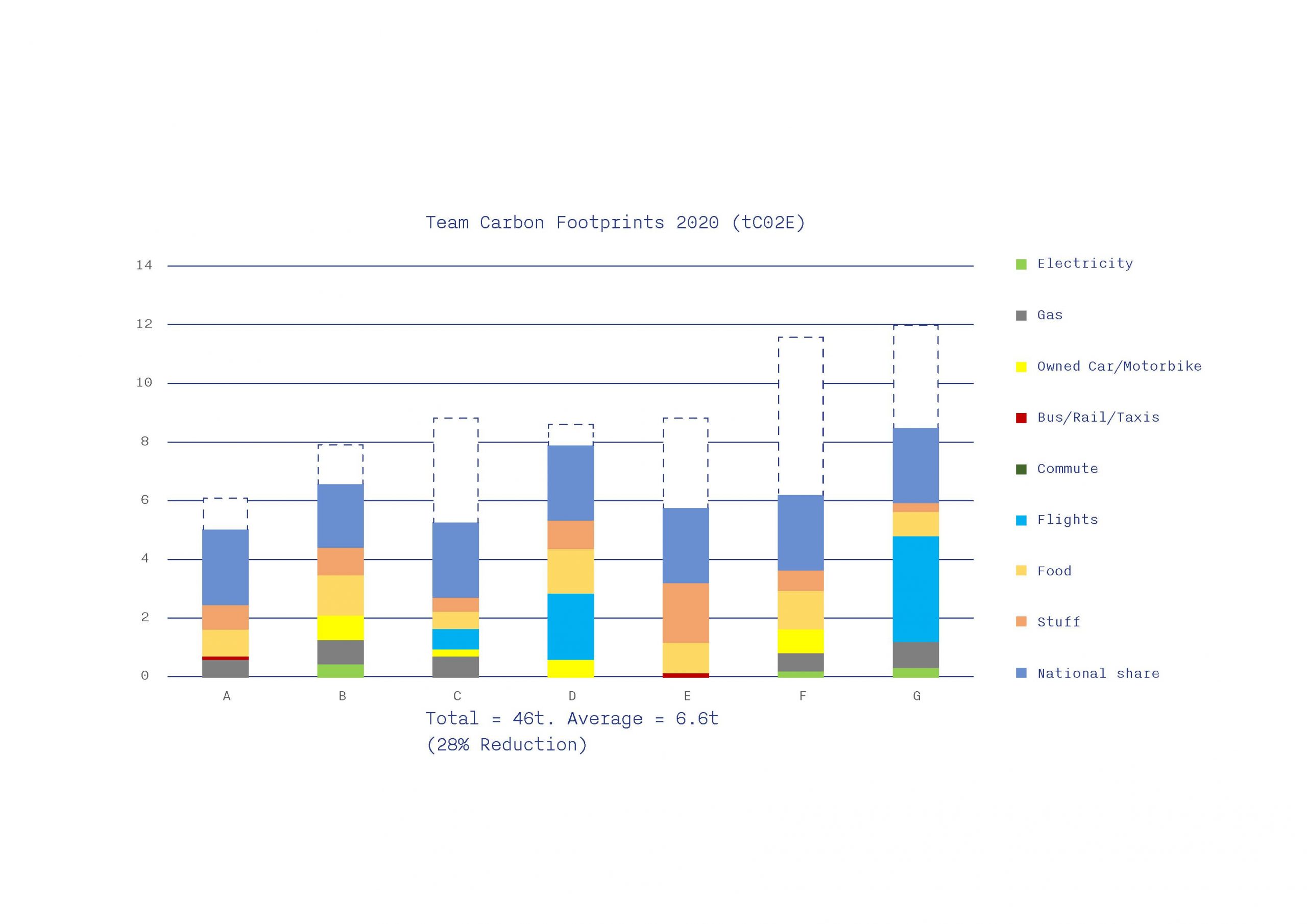 Other Personal Carbon & Environmental Footprint tools:
https://footprint.wwf.org.uk/#/
Lastly it's worth mentioning that we recognise there is some controversy around personal carbon footprints as they can be seen as shifting the responsibility for emissions away from companies and onto consumers who have considerably less agency. We don't see this as a binary issue however and believe in advocacy for personal, professional and political action in the face of the climate emergency.
Let's have a chat about your vision and
how we can help you realise it.
Collective Works are an architecture & design studio. Our network of professionals will create your perfect solution.