How to support the NHS as it supports all of us?
Many of us can help in our own way. As architects, we are extremely proud to have been able to improve some of their existing facilities over the past year: two in London, one near Liverpool and one near Manchester.
Our clients were the NHS Property Services. These unsung heroes are tasked with maintaining the vast array of buildings, grounds and offices that allow healthcare professionals to do the work that they do. But they do more than just repair and service all the premises. They are landlords to the GPs and charities who are on the front lines. NHS Property Services set up tenancy agreements and provide energy to their clients.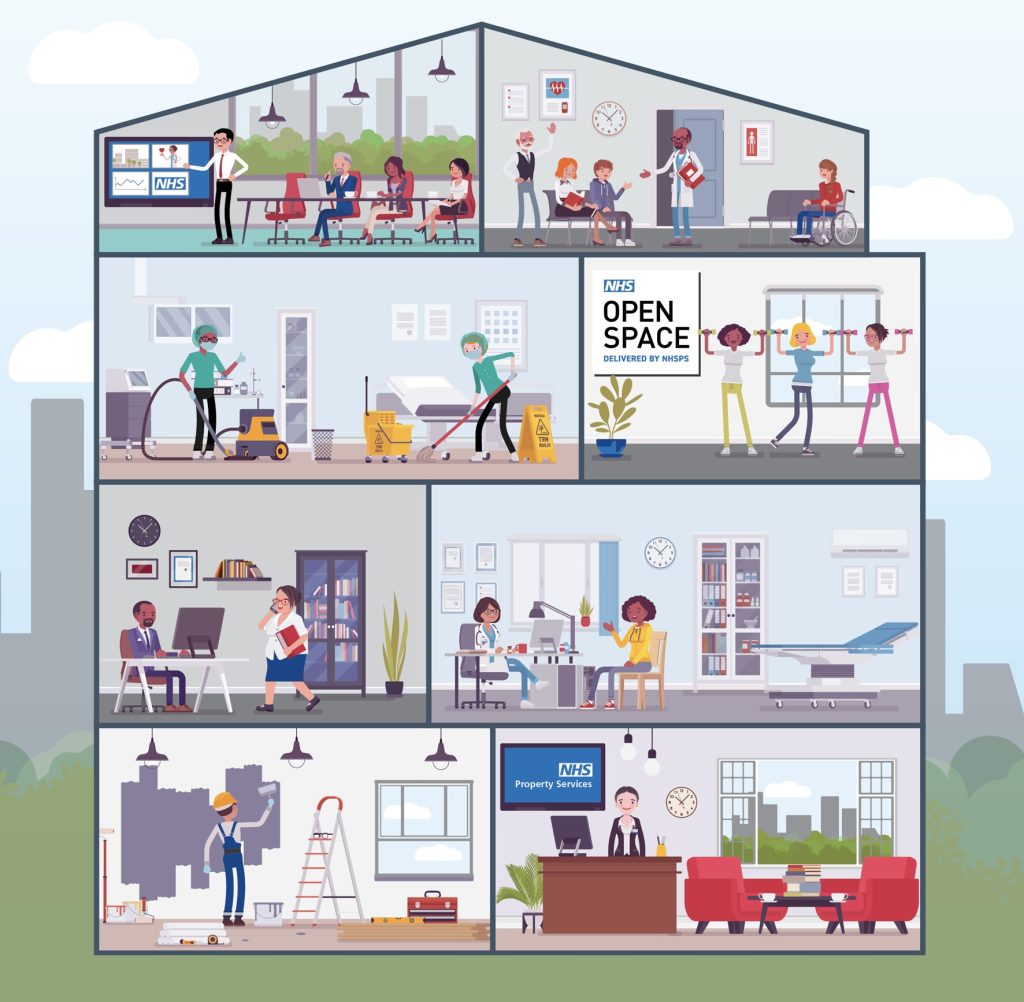 Diagram from NHS Property Services Customer Charter
And to do all of that as best as they can, they are regularly interrogating their vast portfolio to ensure that vacancy rate is low and the facilities are used in the best way possible to the changing needs of healthcare. And this is where we enter the picture.
We were approached to review parts of the facilities that were either vacant or underutilised. At Collective Works, we embrace existing buildings and are experienced at sustainably renovating them. Not only does this approach leverage the embodied carbon that went into those buildings, but it also allows people to maintain any emotional connections that they have with their surroundings. Moreover, our experience designing low carbon homes has given us great insight into spaces that are both physically and mentally good for people's well-being.
At the recent Major Projects Conference, Morag Stuart, Chief Programme Officer of the New Hospital Programme, highlighted that the objective was not to build new hospitals. It was instead to focus on improving patient outcomes and use that objective to renew all facilities, whether new or existing. We are looking forward to more opportunities to apply our skills towards this aim.
Let's have a chat about your vision and
how we can help you realise it.
Collective Works are an architecture & design studio. Our network of professionals will create your perfect solution.