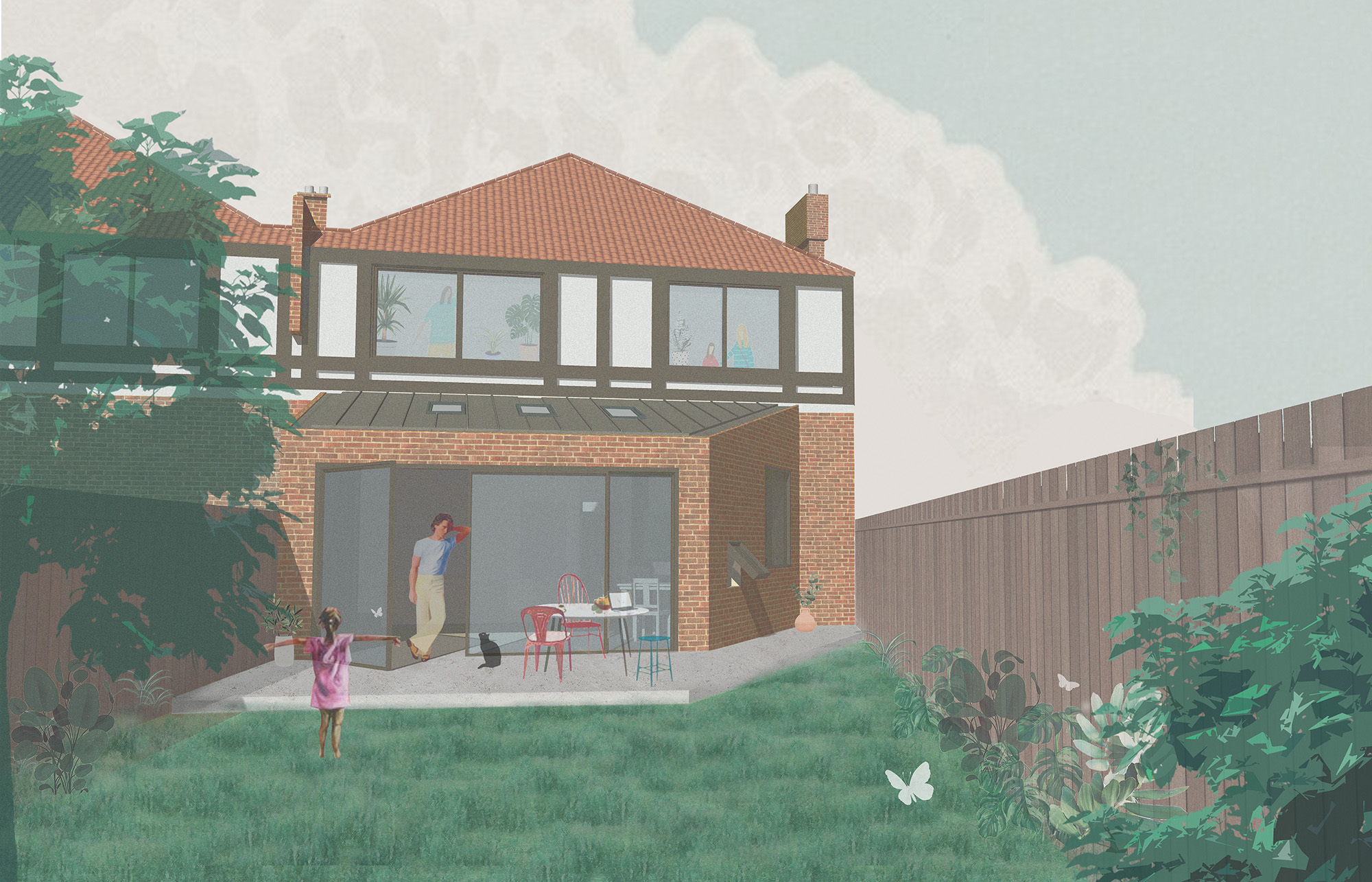 Autumn brings change, and at this North London extension change is definitely underway. Our client will soon be enjoying a new large and open space in their family home, as Collective Works are full steam ahead with the construction of a rear extension.
For this particular extension, because the site boundary is on an angle and the path to the garden must remain as it is, it was necessary to carry out several volume studies find the right shape of the extension.
We also collaborated extensively with our client on the material palette, as they were particularly keen on bare, simple and honest materials. The materials were key in this project and we spent a lot of time and consideration on this including having no less than 8 brick samples sent to the site to match the deep red bricks that were already existing.
The structure and materials themselves have become the main feature of the interior and inside we will also be using exposed steel, concrete and brick, as well as exposed timber joists in the ceiling of the extension.
Completion is due for early 2018.
Let's have a chat about your vision and
how we can help you realise it.
Collective Works are an architecture & design studio. Our network of professionals will create your perfect solution.