Projects are on the up for Collective Works in Norway and we have just completed this 100m2 timber extension on a stunning rural property which looks out over the Oslo fjord. The design bar was set high as our client, Ragnar Hartvig, is an interiors photographer and had a very specific vision for how the property, inside and out, should look.
The original house, cabin from the 1960s, had already had been altered and the neighbourhood had developed over the years from rural to suburban with many free standing detached houses.  The growing family needed more space but extending was a challenge as the site was on a very steep slope and the original cottage was already refurbished.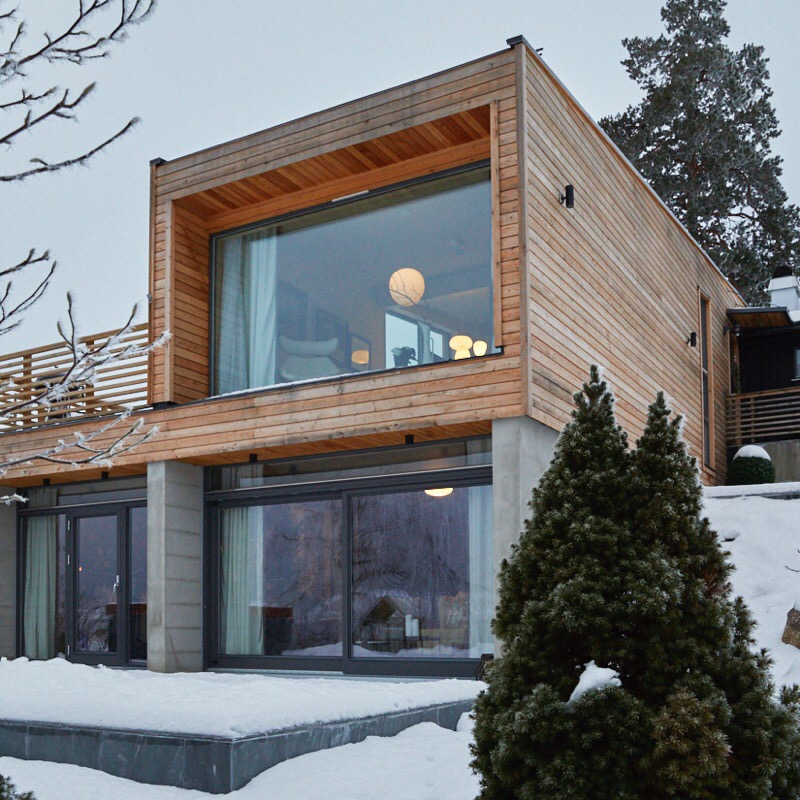 We designed an extension that had minimum intervention with the existing house to keep as much as possible of the small scale cozy cottage and former upgrades as possible. Our design was also in keeping with the existing roof angle and material use but offered more dramatic interior spaces, spectacular views over the ocean as well as an intimate connection to the garden.
The two storey extension, which protrudes from the front of the building, utilises the dramatic drop of the site. A timber clad living room extends towards the fjord and sits next to a 20 m2 terrace with uninterrupted views. This rests on a concrete plinth that houses the lower level guest room and garden room.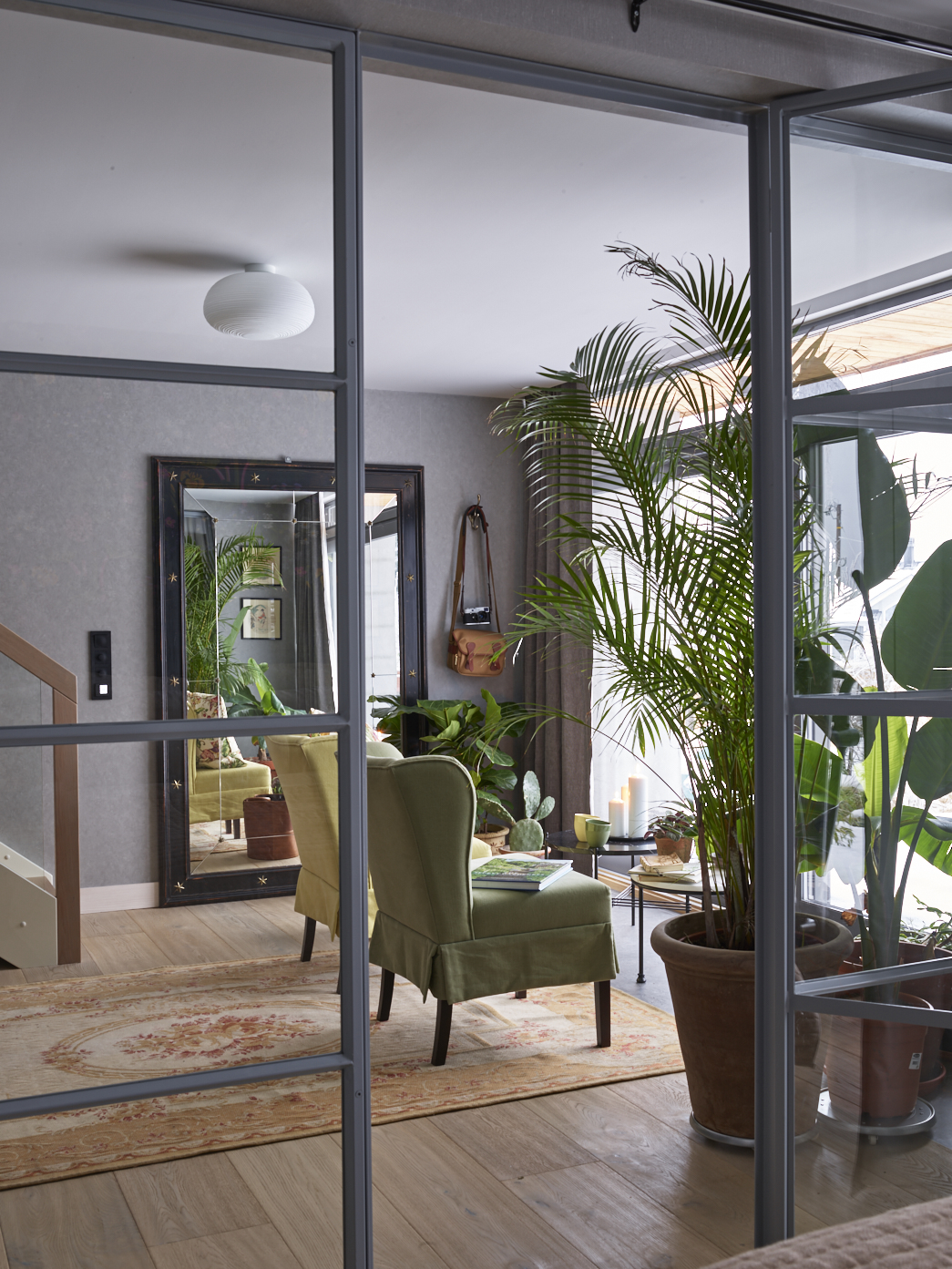 Let's have a chat about your vision and
how we can help you realise it.
Collective Works are an architecture & design studio. Our network of professionals will create your perfect solution.