We have just submitted a planning application for our clients Victorian terrace in Clapton. This is a typical project in Clapton, that we are seeing more and more of as the popularity of the area soars – the Homerton location of the studio has been of huge benefit and we are really enjoying this local project.
We submitted designs to build a 17m2 loft extension that will house a spacious double bedroom and a roof terrace on top of our clients three storey property.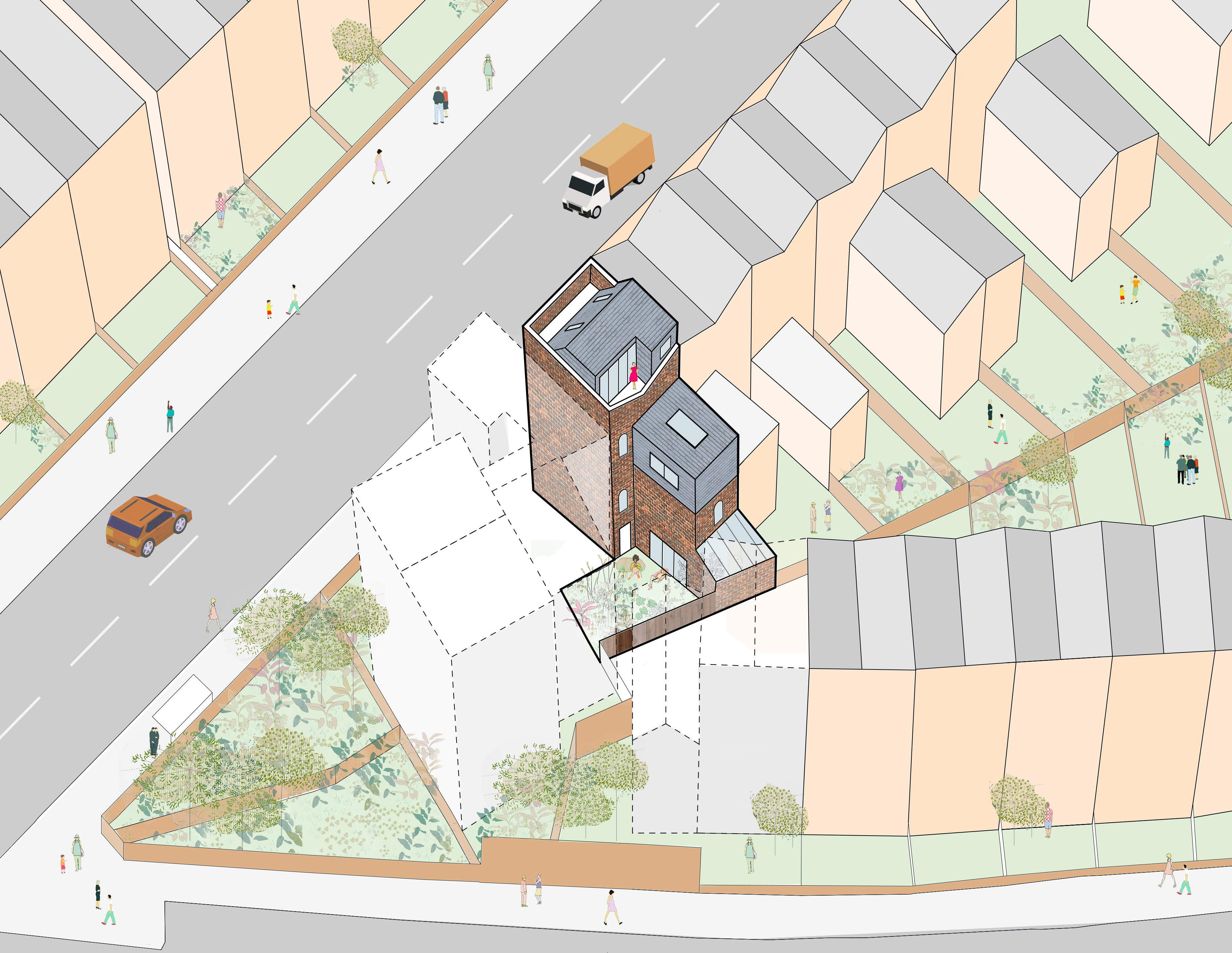 Plans also include amendments to several other rooms in the house to optimise the use of space and to let more light in. A number of partitions have been removed and floors cut through to visually connect the floors making the house less compartmentalised and more open and visually larger.
A complete redesign of the lower ground floor will free up space for an interesting garden facing study and some thoughtful reconfiguration of the living and dining areas along with practical integrated storage will create the feeling of more space.
We have proposed hung slate for the roof extension which is double aspect and has windows on both sides, making it very light – it will also be recessed from the parapet helping it to blend better into the neighbourhood's roofscape.
Provided we gain planning for the proposed design we should be able to start construction in early summer. Watch this space!
Let's have a chat about your vision and
how we can help you realise it.
Collective Works are an architecture & design studio. Our network of professionals will create your perfect solution.