In 2017 Highgate Primary School asked us to design an outdoor classroom for a small underutilised space outside of their reception and nursery rooms that has little light but already had an existing cover. The head teacher wanted to bring learning outside and they needed multi-use flexible space that could be used for formal learning as well as informal play and performances for the children.
The designs were well received but due to lack of funding had to be put on hold. As a socially aware and community driven practice we wanted to find a way to make this happen for Highgate Primary School. In 2015 we had initiated a crowd funding campaign to build
Paradise Park Pavilion
in Islington and we knew the power of coming together in the community. So we have partnered with nearby
OmVed Gardens
, a new space in North London which has been exploring the relationship between food and well being .
OmVed have generously donated their entire space for a fundraising supper and exhibition on May 25th. Friend of OmVed and UN Ambassador, Arthur Potts Dawson, will be drawing on his eco restaurateur skills to create a delicious dinner for guests to share on the evening of May 25th. For more information and to book tickets for this special event please
head over to EVENTBRITE.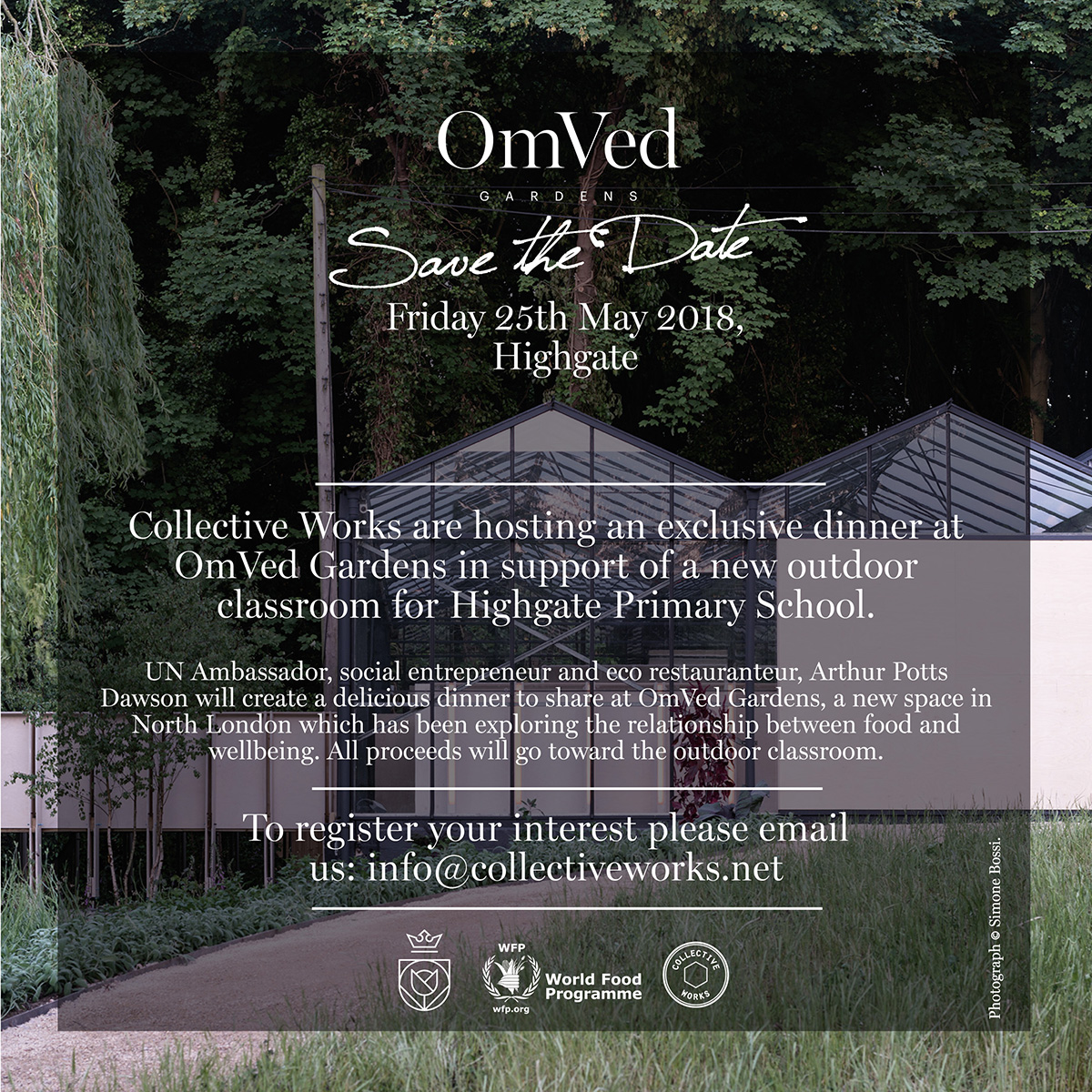 There are only 40 spaces available and tickets will be sold on a first come first served basis. More information on the programme for the evening as well as the menu and cost (all of which will go directly to the outdoor classroom), will be announced soon. To receive more information and express your interest in joining us please email:
info@collectiveworks.net
Let's have a chat about your vision and
how we can help you realise it.
Collective Works are an architecture & design studio. Our network of professionals will create your perfect solution.