A loft dormer is a great way of adding extra space to your home. This type of conversion can open an entire floor up to a view, letting in maximum light and allowing for large windows that will give the top of the house a unique feel. Collective Works have several loft dormer conversions on the drawing board at the moment as our clients have seen the value of extending rather than moving. As a guide you can expect to pay between £1,500 – £2000 per square meter for a loft conversion in London. Many contractors will say that a loft extension typically costs £50.000, which is a reasonable ballpark figure.
Structure, carpentry, roofing and decorating are all items where there is little room for savings, but items like a new bathroom, glazing and roof lights, type of staircase, bespoke joinery and external materials are increase the price. Given the property prices per square meter a loft conversion makes far more economic sense than moving.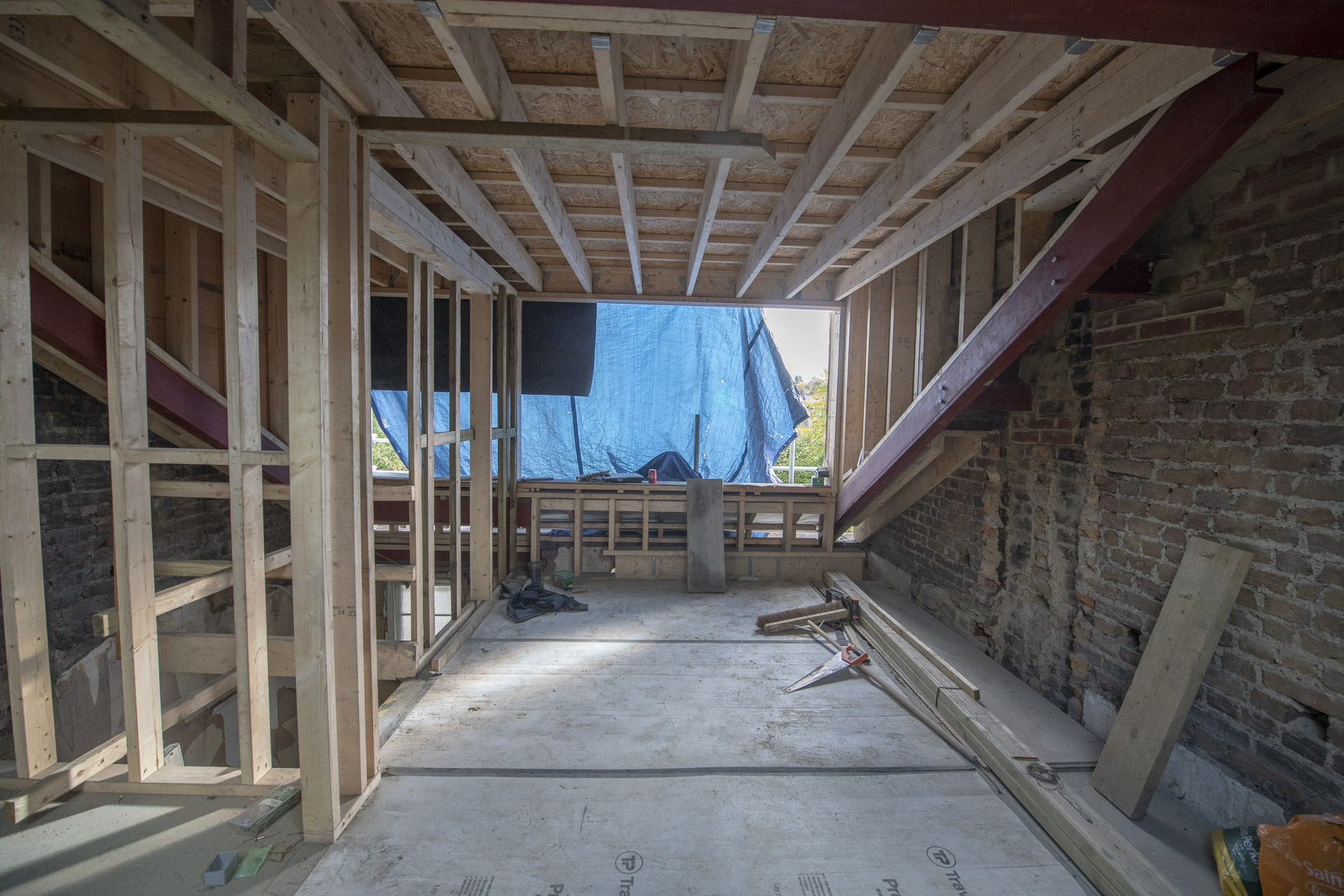 Loft conversions on typical Victorian properties can add approximately 15-25 square meters of extra space to the building depending on the original layout and configuration. For one of our clients, an Islington based book collector, we are adding a loft library. For another client we are adding a master bedroom with a built in wardrobe and en suite and a playroom with and en suite bathroom.
There are a couple of essential steps needed to find out whether your property is suitable for a loft conversion:
>> What is the current height between the floor joists and the existing ridge beam? The clear floor to ceiling height in a conversion should be between 2.2 and 2.4 meters, so the first step is assessing the existing heights. It is likely that you will have to put in a new ridge beam, and lowering the floor joists is also a possibility if the space is tight.
>> Do you have enough space for the functions you wish to include? Consider the run of a new staircase up to the loft, and if possible assess the size and condition of the existing rafters and roof felt.
What permissions are needed? On Victorian properties a full width or half width dormer to the rear slope of the roof can be done under permitted development rights. Depending on the conservation status and the configuration of your home, you may also need planning permission.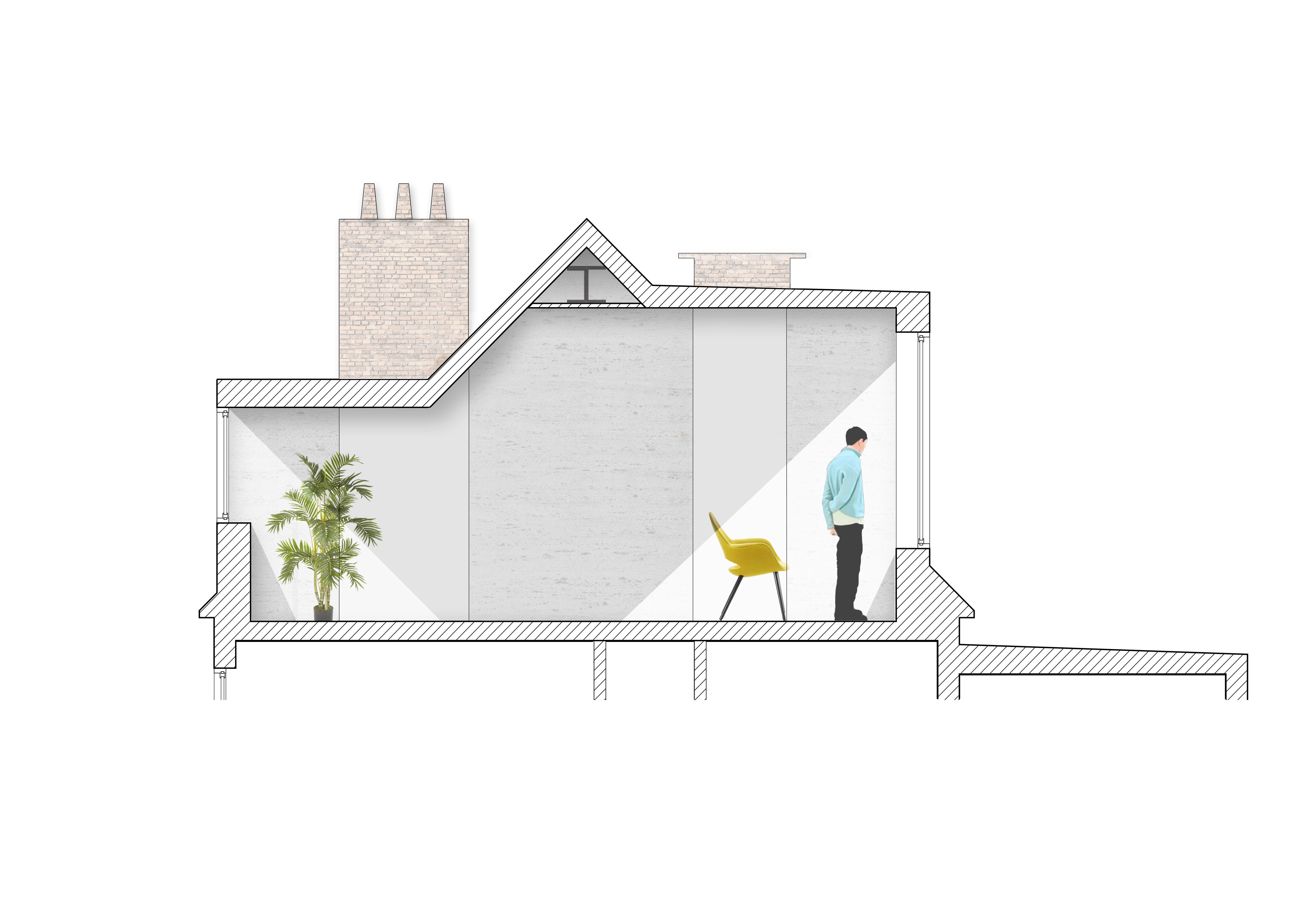 Collective Works are experienced in developing detailed drawings for building regulations approval, ensuring fire safety, waterproofing and appropriate insulation levels. The technical detailing around the new windows is what will determine the final look of your dormer extension, and this is where a lot of standard loft conversions fail. We will then move on to the interior design to make sure the loft space has the desired look and feel, whether it is light and Scandinavian or bolder colours and vivid fabrics.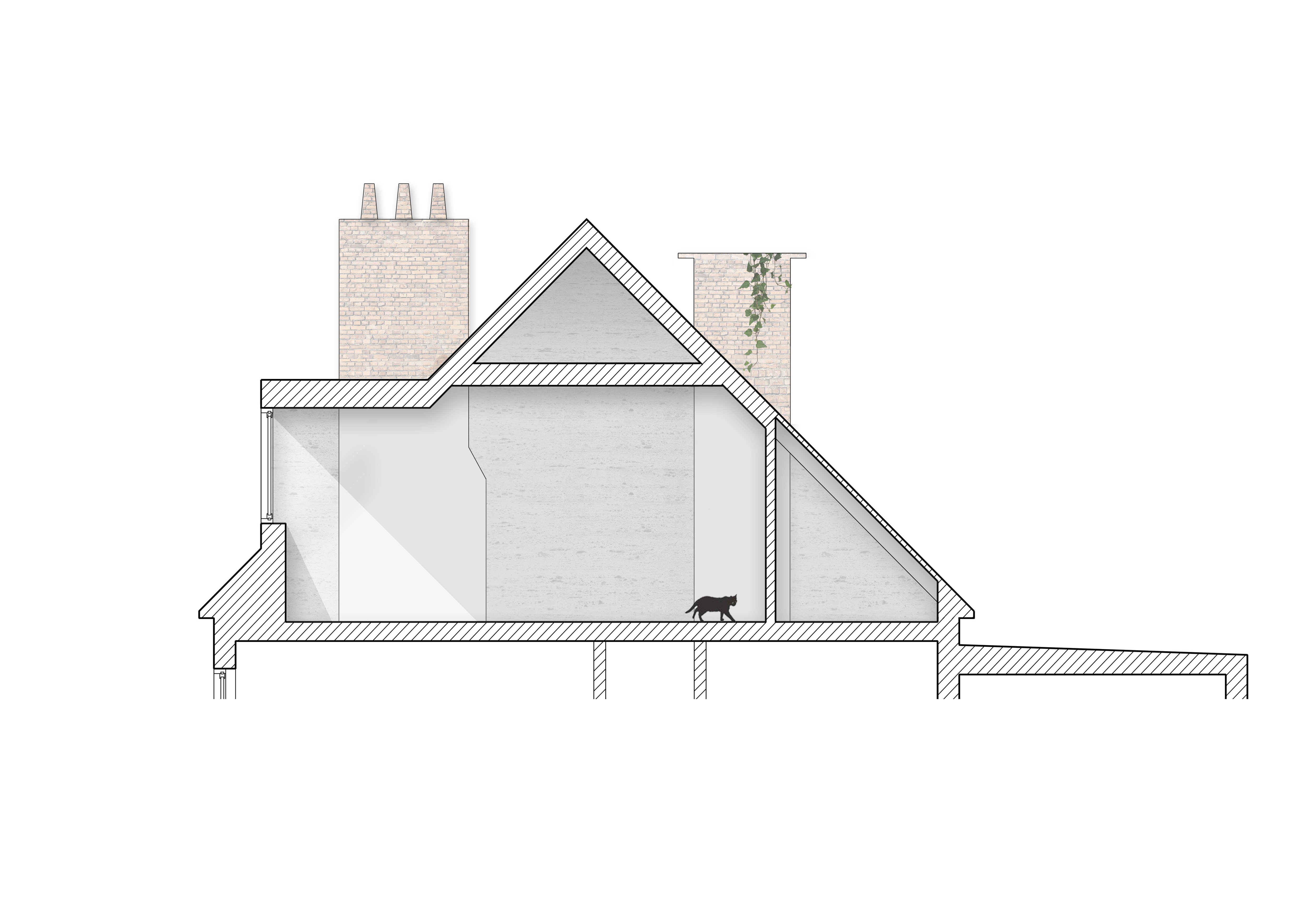 Let's have a chat about your vision and
how we can help you realise it.
Collective Works are an architecture & design studio. Our network of professionals will create your perfect solution.