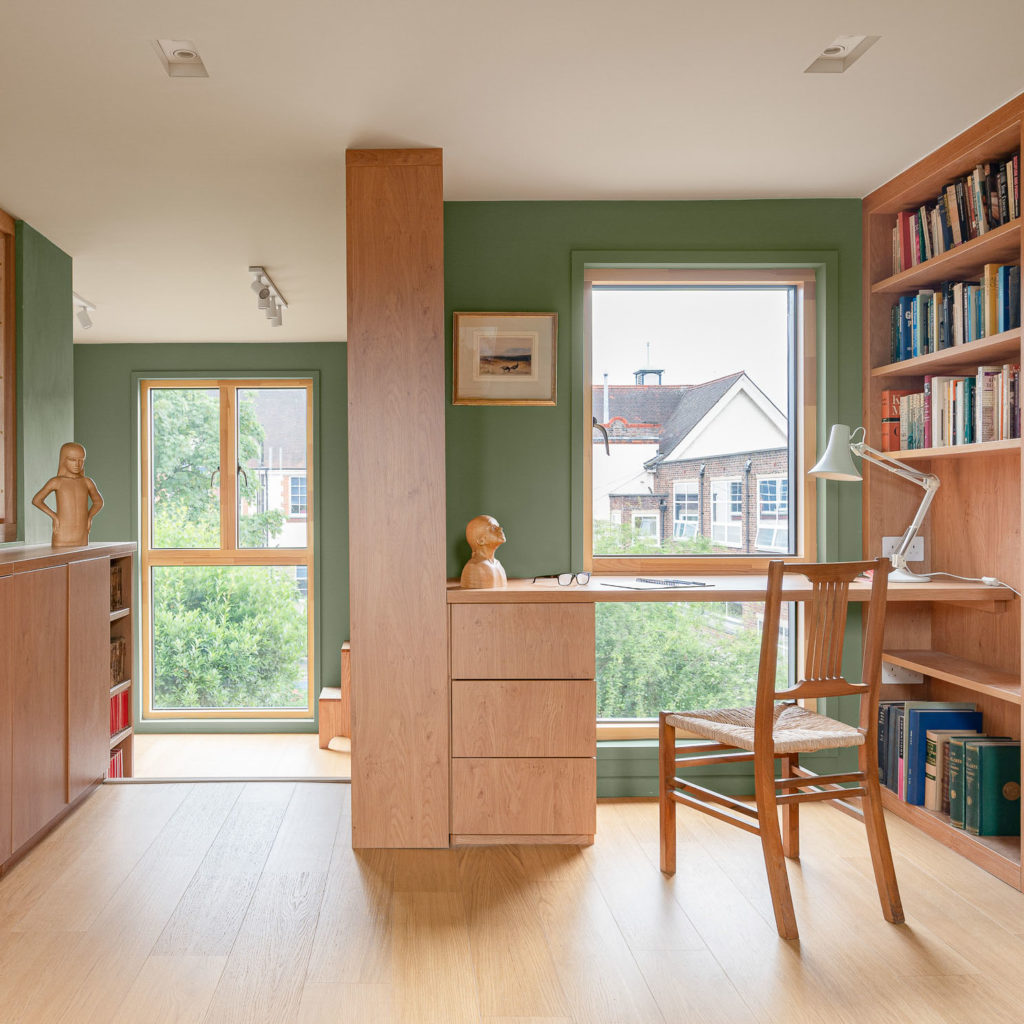 This Victorian terrace in North London was inspired by the client's love of reading, writing and natural beauty. We created new and beautiful spaces, including an intimate library space in the new loft area, a bespoke kitchen and a light-filled side extension extending out into the garden.
A library to love
We transformed the underused loft space into a wonderfully bright and peaceful place to read, reflect and relax – with fantastic views over the garden and beyond. Displaying our client's extensive book collection on a series of bespoke bookcases created a perfect eco-friendly home office space. The careful arrangement of beautiful bespoke joinery maximises both functionality and comfort.
From an idea sparked in our mood boards, we chose a simple palette of dusty green and warm timber. This choice of colours and textures creates the backdrop in a room where a lifetime's collection of books and treasured objects are the main focus.
Would you love a library at home? Let's discuss your ideas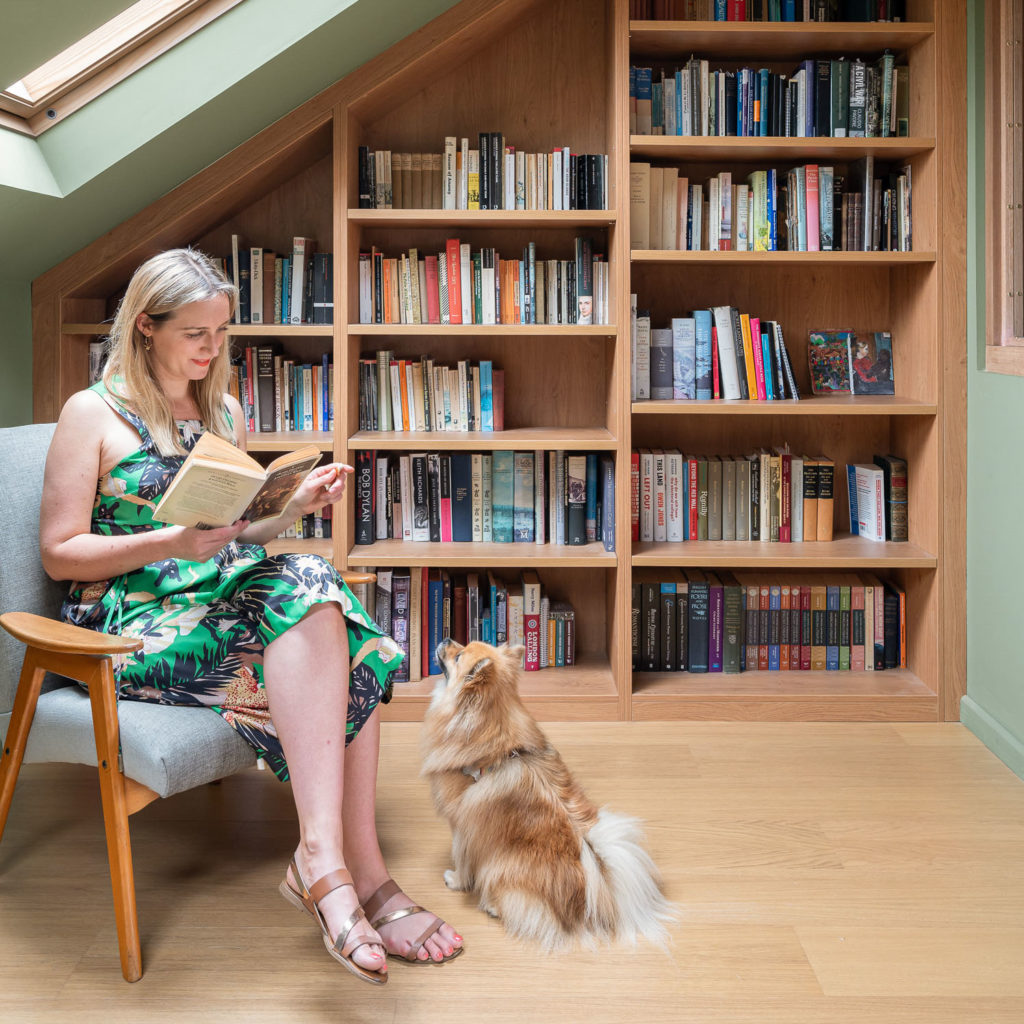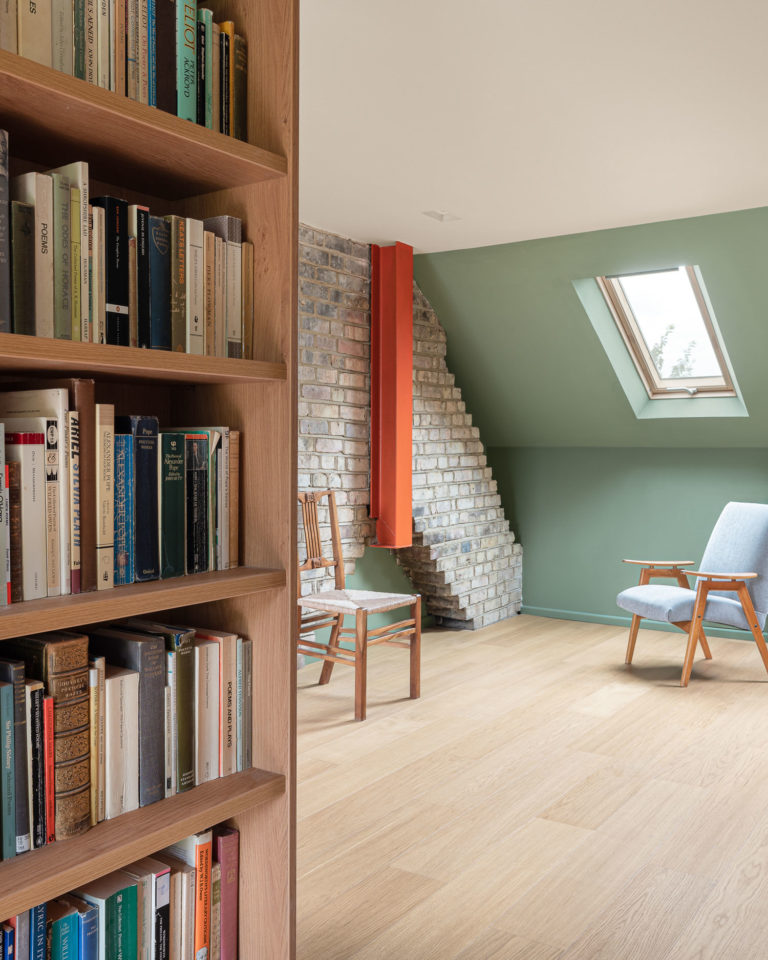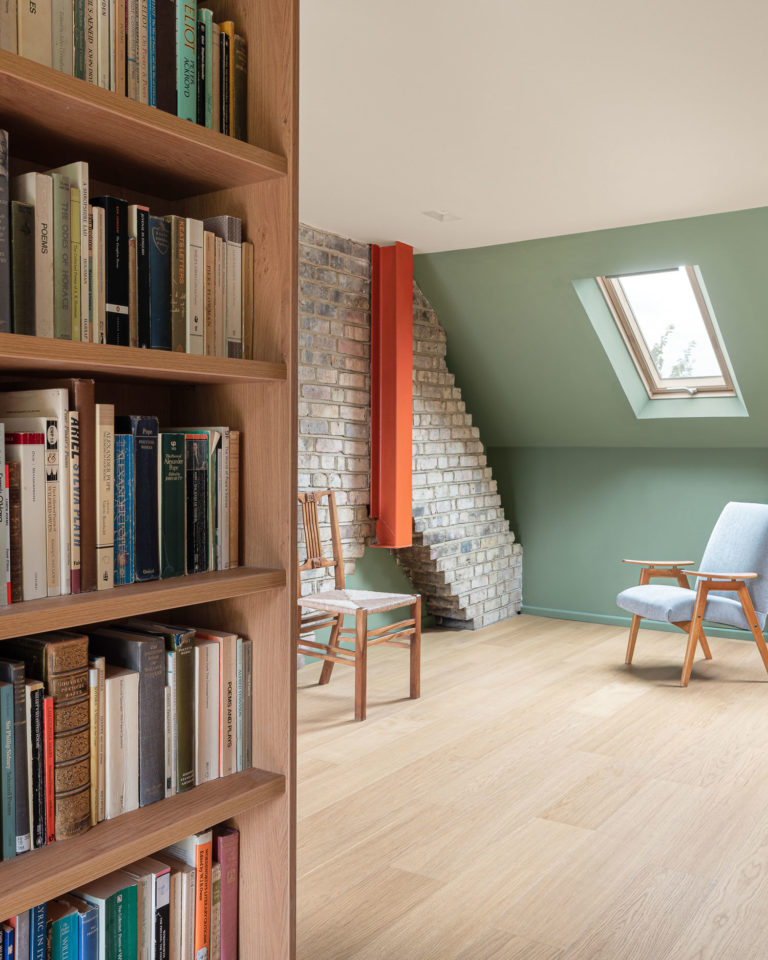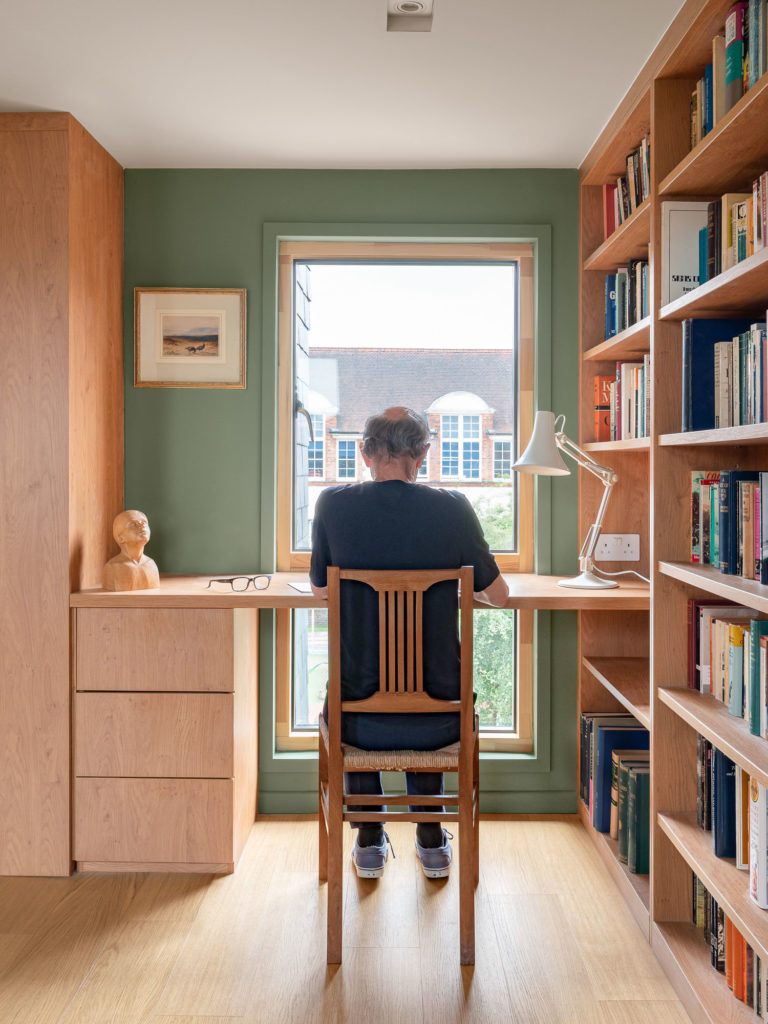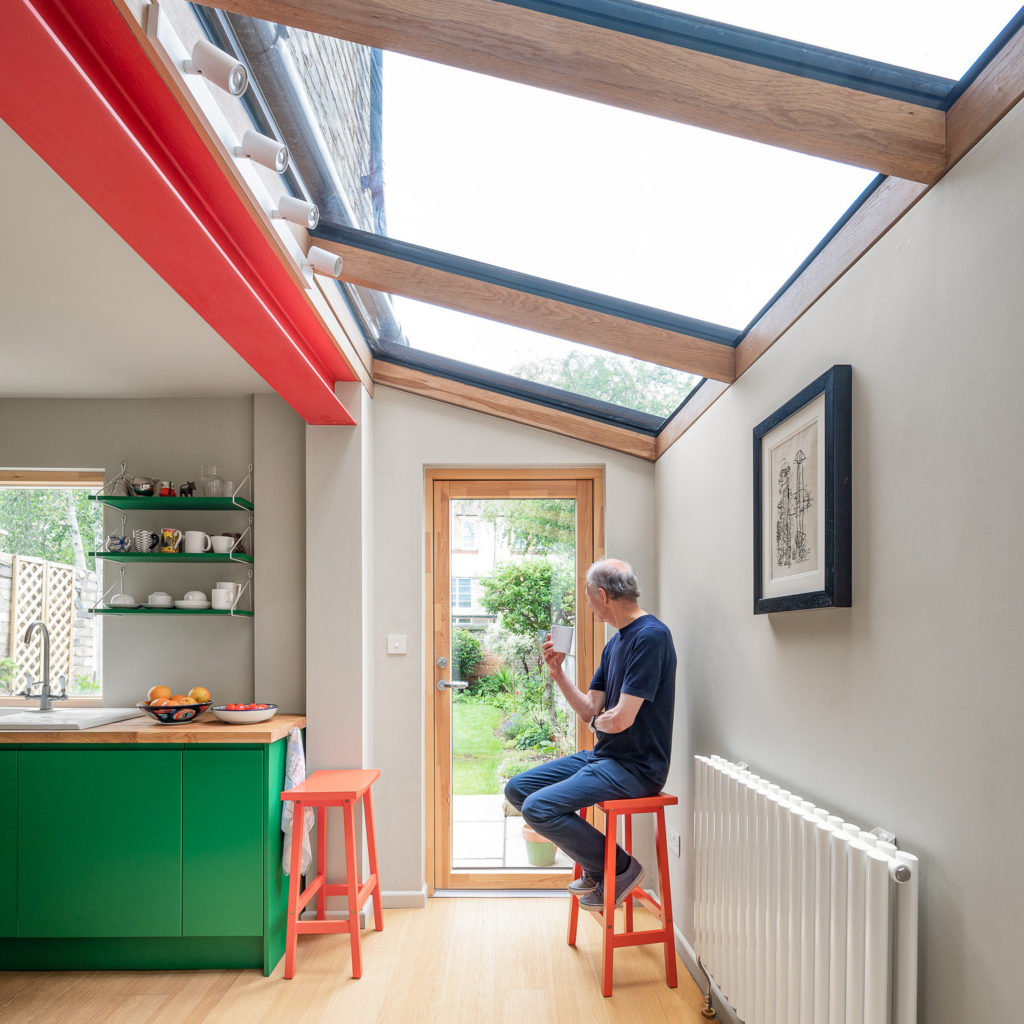 Beautiful spaces, connected by nature
The full-height windows and glazed panels on the new loft staircase create a bright spacious feel. Using colours inspired by the natural earthiness of an English garden emphasises the connection between the building and nature.
Opening up and extending the ground floor bespoke kitchen and dining area also help to bring the outside in, with large glass doors and windows for a sense of a light-filled grandeur.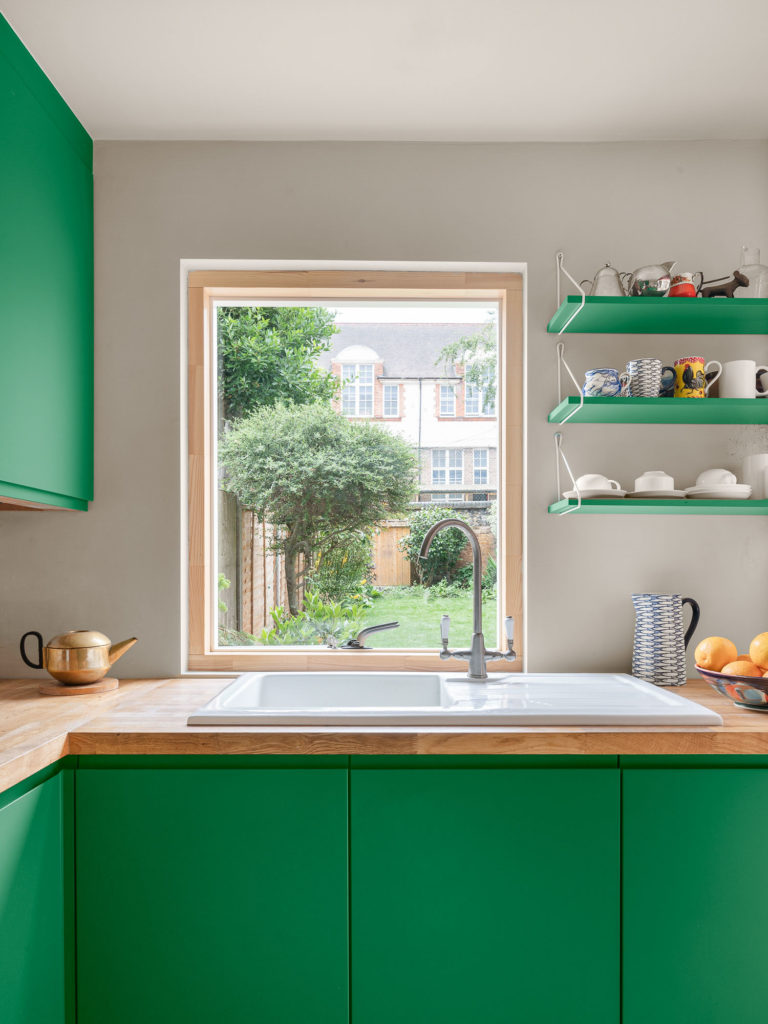 Dreaming of designing an eco-friendly home? Let's discuss your ideas
Details
Year: 2020
Location: Haringey
Construction: £120,000
Services
Concept Design
Interior Colour Scheme
Looking to
Transform your Home?
Unsure where to start? Drop us a line to hear about a range of services tailored to your needs.
Contact us