How I ended up here! Becoming a Social Media Manager and my quest for #FlexibleWorking
< Back to Insights
Hi, I'm Caroline. Like many women of a certain age my career had taken a back seat whilst bringing up a family. Now that my children were getting older, I'd started thinking to myself What Next?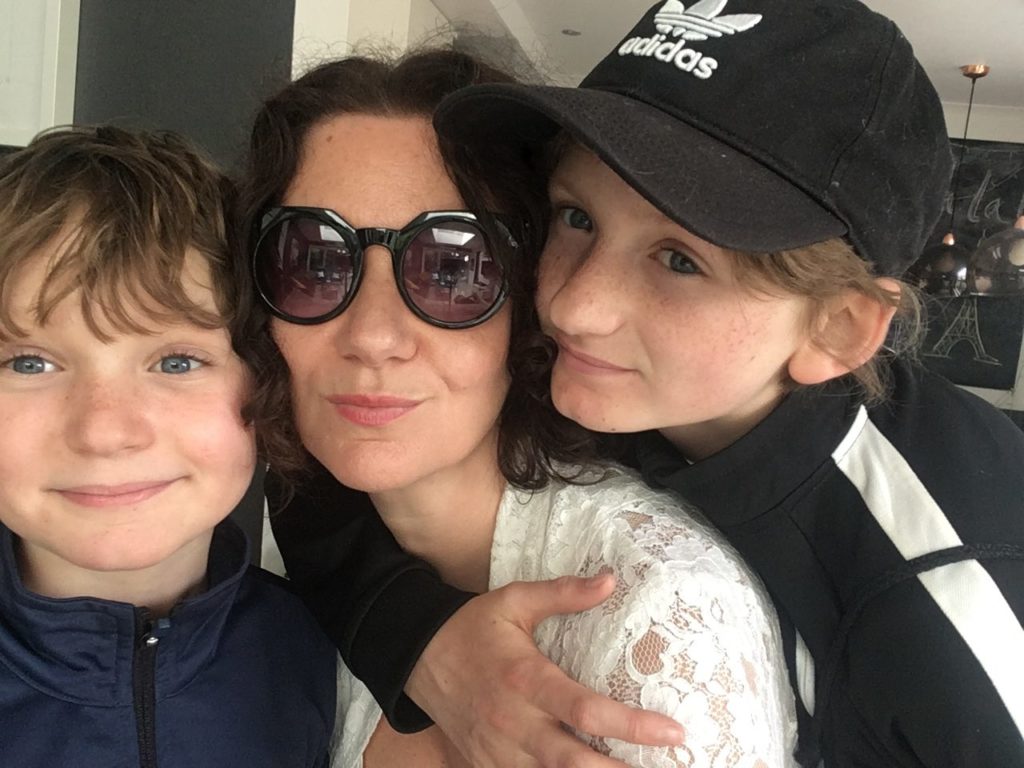 Working for myself as a professional landlord and an Airbnb host I felt out of step with people who had 'real jobs.' I knew I wanted to do something where I could use my marketing background (I worked in the music industry managing and promoting bands & record producers for 10 years) but I was aware that I needed to bring my skills up to date fast. I also knew I wanted to push my career into a new direction. Social media is everywhere, it seems you can't go far without it popping up, so I started looking into it.
Flexible working was a priority for me as it allows me to control my work/life balance. When I saw an advert for Digital Mums Advance Diploma in Strategic Social Media it seemed to tick all the boxes. Digital Mums gets mums job-ready with in demand social media skills so they can find rewarding roles that sync with family life. So, in December last year, with just a week to spare (and after a glass or 2 of Prosecco) I decided to take the plunge and signed up to the January course. No time like the present!
The course is designed for those who already have some marketing or communications experience – you can find out more about the course here.
What really appealed to me is that you learn whilst running a real campaign for a real client with a real budget. After much anticipation and excitement Digital Mums assigned each trainee the business they will be partnered with. Apparently, this involves lots of Post-it notes switching back and forth as they attempt to best match the skills and interests of the trainees with the businesses who have signed up. I was matched with Collective Works which explains how I've ended up here!
Collective Works is an architecture and design studio that believes in a modern way of working – they don't believe in the 9-5 and being confined to a desk, after all creativity and ideas can come at any time. They see working with a client as a collaborative process and enjoy finding exciting and innovative ways to solve design problems; whether that's for a home extension, a housing development, a cocktail bar or a school playground. Just like Digital Mums Collective Works support flexible working with all their co-workers.
As I love anything property related (interiors, architecture, design, you name it) I'm so pleased and excited to be partnered with an architecture practice. They have been really welcoming and supportive and I'm looking forward to sharing more about what they do and to running my campaign. After weeks of training and the unflinching support of my amazing peer group I've learnt all about the nitty gritty of campaign objectives, user personas, hashtags, content marketing, competitions, influencers and now the time has finally come. For the next 8 weeks I am taking over Collective Works IG and Twitter accounts, and this is my 1st post!
It's been a bit of a rollercoaster so far (some weeks more so than others) and I'm still learning about topics such as analytics, advertising and 'those' algorithms. There are so many different tools, apps and schedulers to get to grips with. But I love that my training is live and on-the-job. As this is my first experience of running a social media campaign it won't be perfect. But, as Digital Mums explains to all its trainees, that's ok. Right now, it feels like I'm in at the deep end but I'm confident I'll learn to swim.
So, if you want to know how my journey pans out then follow Collective Works on IG collective_works and Twitter @collectiveworks and check back here at the end of my 8 week campaign. Will anyone like my posts? Will they enter my competition? Will my campaign be a success?
All will be revealed by 11th August when my campaign ends – the highs and the lows. Hope to see you then!
Caroline
IG graceyjayney
Twitter @caroline_gracey
PS. And in the meantime if you are looking for a modern architecture design company with an innovative approach that supports flexible working and digital mums like me then you've arrived at the right place!
Let's have a chat about your vision and
how we can help you realise it.
Collective Works are an architecture & design studio. Our network of professionals will create your perfect solution.