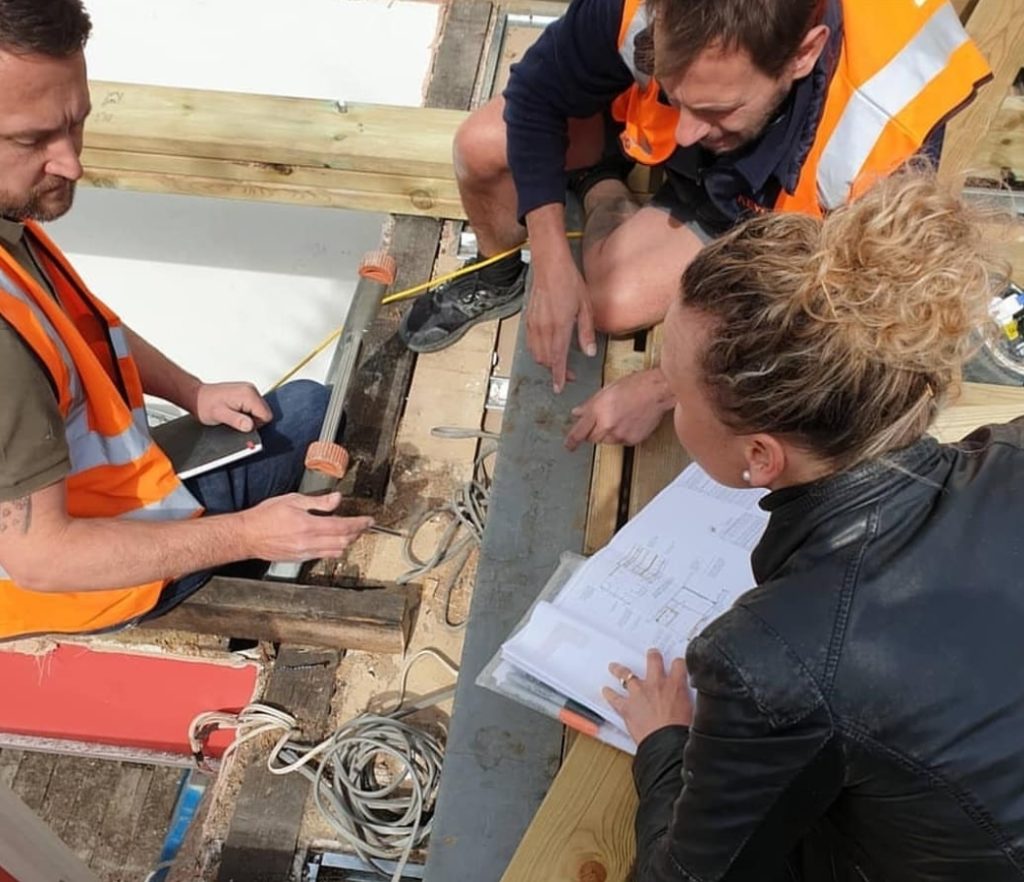 Want to extend your home but worried about the cost? Senior architect and partner Siri Zanelli has some tips to keep the costs down.
1. Work out your budget
Work out how much your extension will cost. Obviously the cost varies depending on what you want, where you live, the quality you aspire to and how quickly you want to build. The cost, time quality triangle is a good starter: you have to choose two. If you want high quality cheaply, it will take a long time. If time is of the essence, you may have to cut on quality to stay within your budget, or keep it really simple. You must differentiate between your project budget and your construction budget. You will spend circa 20% on services and surveys, and you should keep 10% for contingency. Don't forget to add on VAT as most contractors will speak about a construction budget pre vat.

An extension will increase the value of your property so it's a good idea to consider the cost versus the potential profit. A local estate agent can guide you as to how much your home might increase in value after the extension. In London, a square meter will sell for more than it costs to build it, as the land values are so high. Some ballpark figures for construction costs are £1000 – £1500/m2 for renovation, £2000 – £2500/m2 for extensions at ground floor and £4500 – £5500/m2 for basements.

2. Take care choosing your builders
Builders quotes may vary hugely, do not just go for the cheapest but compare them carefully. You want to choose the tender price that has good value, but more importantly is the realistic price for your project. Make sure the pricing schedules you get back are comparable, so you can find where the large discrepancies are and question that. Some may underestimate the costs either deliberately or due to lack of information, so it pays to really do your homework.

Always check their references and make sure they are willing to sign a JCT minor works contract with a monthly payment schedule linked to the work completed, not time. Do a company check online, speak to previous clients and architects they have worked with, ask to see examples of completed work and meet them to get a feeling for who you will be working with. Ask who will be your point of contact, and who will be leading the trades on site.
3. Keep the design simple
If you are building on a tight budget, it's a good idea to keep the design simple – that way you can keep costs down without compromising on quality. Avoid curves and odd corners, keep the roof structure simple; a pitched roof can give a lovely internal space and being straightforward to build. Do not cut corners in the planning phase. Consider where you will place the windows in relation to the path of the sun, your internal layout, key pieces of furniture or favourite view. Taking the time to carefully plan your extension will turn a simple construction into a bespoke and well planned home that will fit like a glove.
4. Pay attention to detail
A detailed tender package will allow the contractor to give you a fixed price. Everything should be decided before the project starts on site – with all the information in a schedule of works and on the drawings the team on site have what they need to get the job done. An architect will help with all those detailed decisions that can make such a big difference to the overall look. They can guide you on selecting hinges and door handles, LED strips and tile trims, flooring and paint colours, all within your budget. By carefully planning ahead you can save money by avoiding any costly alterations or rushed decisions at a later stage.

5. What can be added later?
Your main priority should be your main structure – the part of the project that is structural and deals with the building envelope. Every homeowner, regardless of budget, will have to make some priorities. If the budget doesn't allow for it all, consider what can be added as a second stage. Painting and decorating, installation of feature lighting, bespoke joinery and even flooring can be done after the main contractor has completed the job. It is perfectly possible to live or six months with a chipboard kitchen counter if you can't initially afford the lovely terrazzo you really want. You can even decide to take on some of the decorating yourself. Think about what part of the job a sole trader can come in and do without disrupting your home too much after you have moved back in. It is of course great to get it all done initially, but those bespoke pieces of joinery that can be made off site may be worth waiting a couple of months for.

6. Consider project managing yourself
This can be a great experience for those that are really hands on and have enough time, excellent management skills and above all keen interest. You can save 15-25% on the build cost by project managing yourself. This means you will be the central point of contact for hiring tradespeople, liaising with your architect and local authority building control department, hiring skips and arranging for when all the different tradespeople should come on site. But, this is not for the fainthearted, and if you have a full time job do not think that you can take this on!
Let's have a chat about your vision and
how we can help you realise it.
Collective Works are an architecture & design studio. Our network of professionals will create your perfect solution.