As a practice, we understand that part of collectively building a new culture concerned with the decarbonisation of building processes is to actively get involved with research, discourse and knowledge sharing. Earlier this month, our own Alasdair Ben Dixon, along with Mina Hasman and Ian Taylor, presented a Roadmap for Change at the RIBA Smart Practice Conference. The presentation set out a 5 step action plan for architectural practices of all sizes.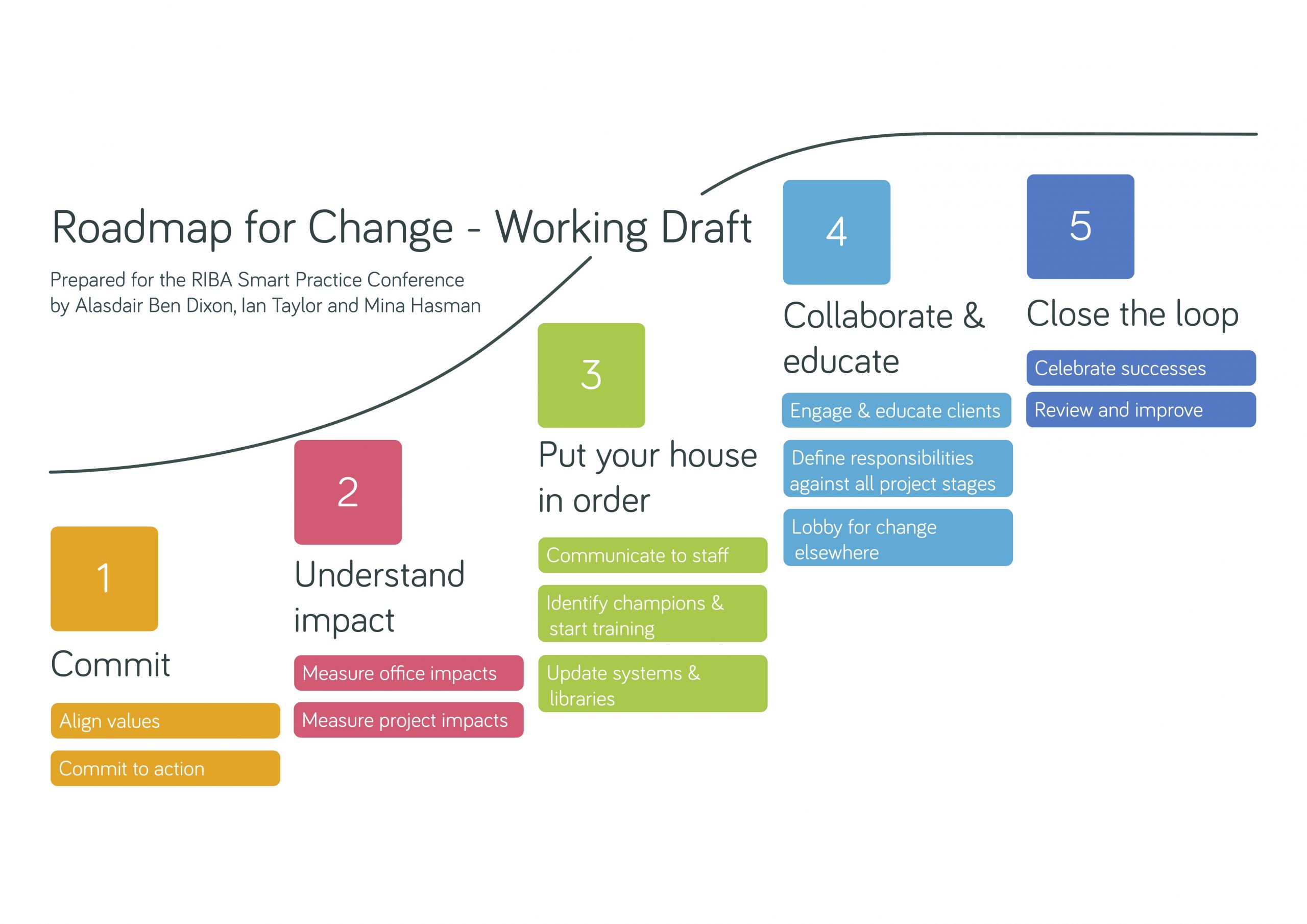 To work towards achieving these shared goals, it was suggested that we must:
Commit – Firstly we must ensure that our values are aligned to achieve our common goal. To do this we can host a climate emergency roundtable and share openly our hopes, fears, anxieties and doubts and use this opportunity to review and discuss the commitments. Then, and most importantly, we must all commit.
Understand the impact – We can carry out carbon footprint assessments for all staff, office and operations to measure our own annual carbon impact and discuss ways of reducing our footprint. We must carry out Whole Life Cycle Assessments on our projects, set targets for carbon reduction and encourage our clients to include these assessments in their brief.
Put your house in order: Communicate effectively and regularly with staff and define practice-wide regular communications means. Identify champions and engage with knowledge gaps, start training (for staff at all levels) and encourage knowledge sharing workshops. Importantly, update your systems & library and start building a 'Library of Success Stories: Strategies, Systems, Processes' etc.
Collaborate and educate: Educate and engage clients, aligned action with the project teams and lobby for change elsewhere
Close the loop: We must celebrate successes by sharing stories of our most sustainable projects and submit them for relevant awards. And finally, carry out regular reviews such as Post-Occupancy Evaluations and use these assessments to improve our practice.
For small studios like ours, this is particularly helpful and it gives us the confidence to adapt to achieve these actions.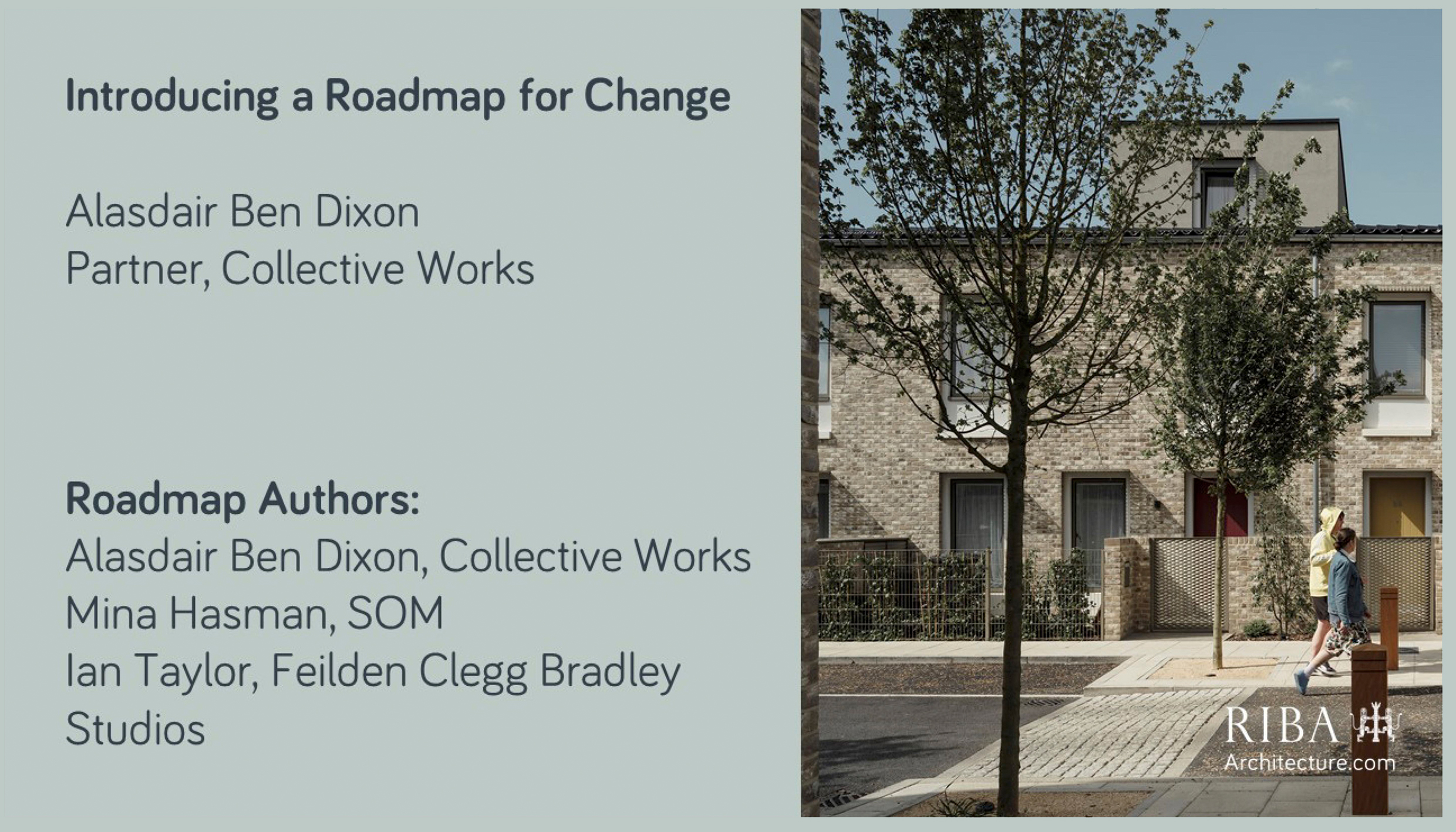 For more information about the RIBA Smart Practice Conference 2020, visit here.
Let's have a chat about your vision and
how we can help you realise it.
Collective Works are an architecture & design studio. Our network of professionals will create your perfect solution.