After more than a year of pandemics and lockdowns, collaboration was an appropriate theme for RIBA's Guerrilla Tactics, and it provided some fresh and inspirational chances and ideas.
We were happy to join this year and partner Siri Zanelli shared insights on the collaborations which led to our outdoor Classroom project.
We were pleased to find the event written up in the RIBA Journal in January and so share the feature below:
Small practices are suitable collaborators for community projects because of their local knowledge and lived experience. The financial strain of placing second in a design competition forced Collective Works to reconsider its strategy. "Our solution has been to stay away from competitions and spend that creative energy on passion projects and collaborative processes that we really enjoy," said partner Siri Zanelli. When a north London school asked the firm to design an outdoor classroom but didn't have the funding to construct it, Zanelli reached out to local contacts who helped gather funds for materials, and the firm worked with the school's caretaker to complete the project. 'It's made a difference to the kids and to us,' says Zanelli, noting a series of subsequent projects, including her first public role with Haringey Council.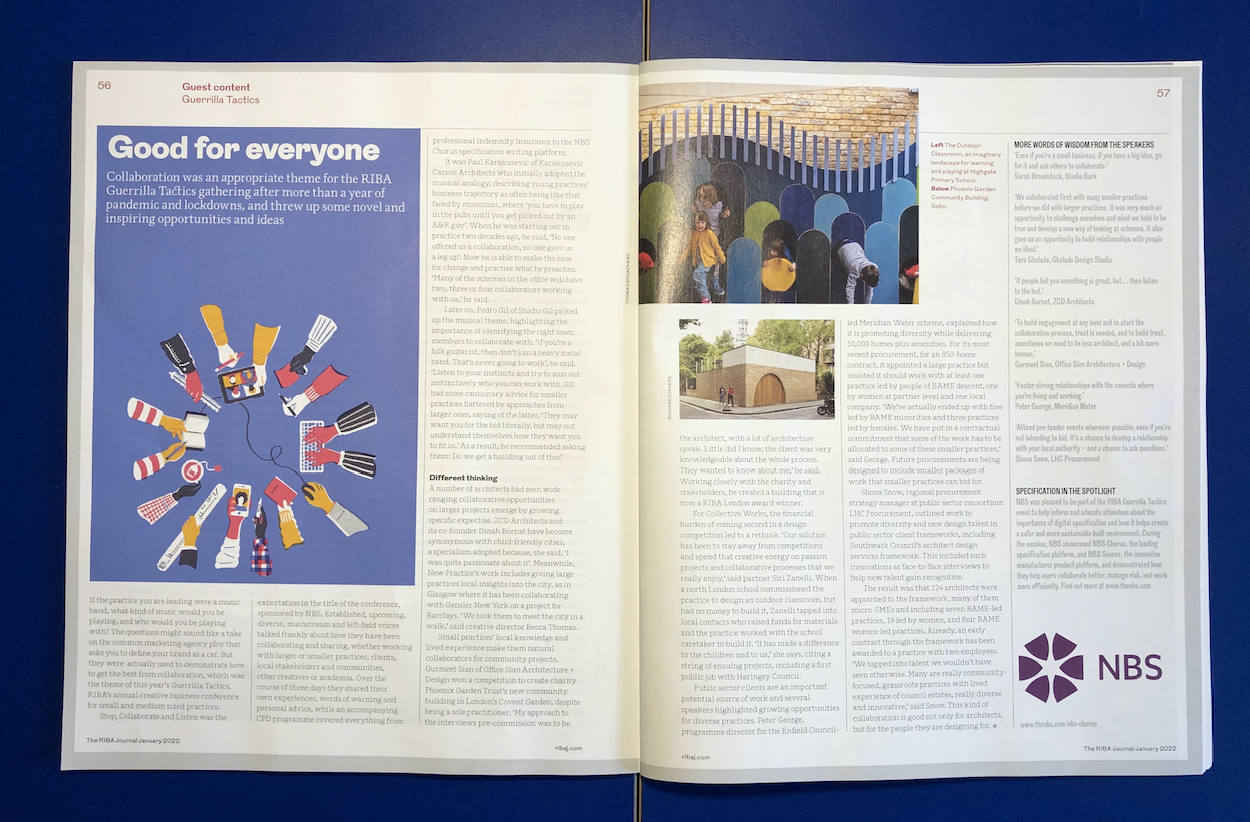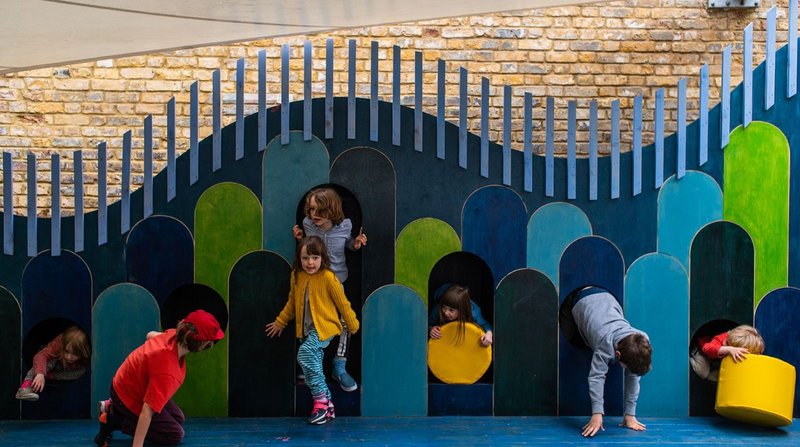 The Outdoor Classroom project: https://collectiveworks.net/projects/the-outdoor-classroom/
Phoenix Garden Community Building: https://www.ribaj.com/buildings/phoenix-garden-community-building-london-macewen-award
To read more of the article please visit: https://www.ribaj.com/intelligence/riba-nbs-guerrilla-tactics-collaboration
Let's have a chat about your vision and
how we can help you realise it.
Collective Works are an architecture & design studio. Our network of professionals will create your perfect solution.