Creating a full colour scheme for a home can seem like a daunting task, but it is incredibly rewarding when done right. Colours can turn a boring and lifeless interior to something special. Creating a sophisticated colour scheme does require skill and careful planning – and should be an enjoyable part of any interior refurbishment project. Below are some top tips on what to consider when creating a bespoke colour scheme for your home.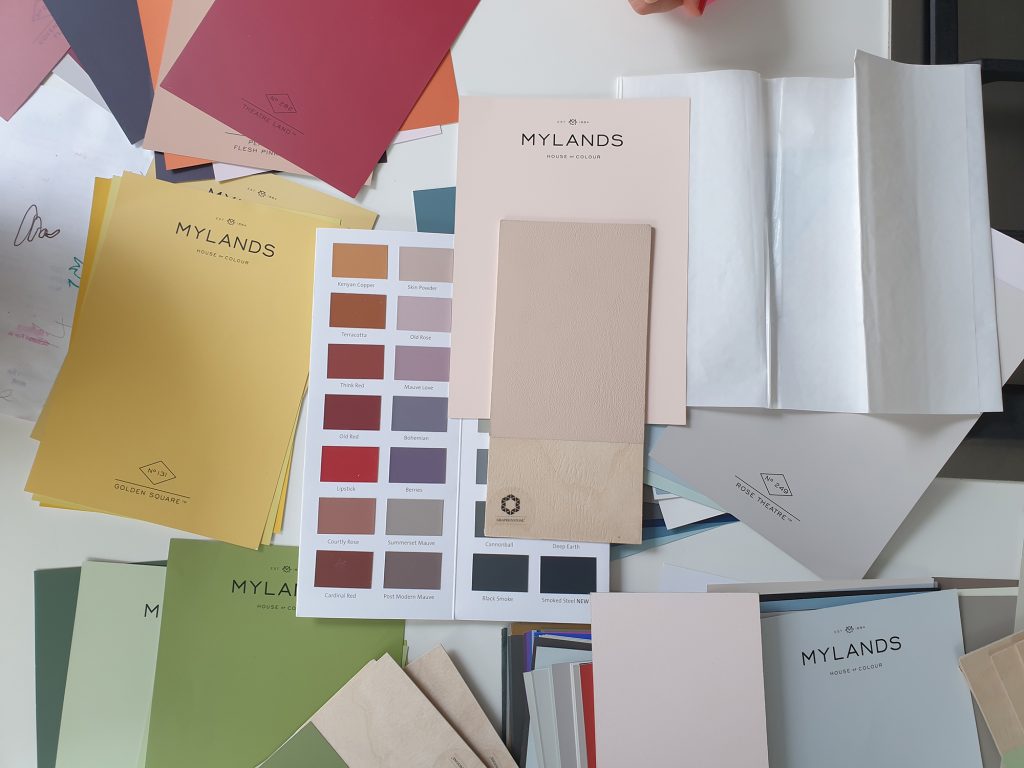 Why are most interiors white?
A lot of designers, architects, even interior designers and homeowners think of colours as an afterthought, and not a powerful design tool. Almost every building or renovation project will require redecoration, and a carefully considered colour scheme can add a lot of character, intimacy and elegance to your home, without an excessive price tag. It is however important to give as much attention to colour as the other interior aspects like the internal finishes or soft furnishings. Plan the colour scheme ahead of starting your project, not whilst the plaster is drying.
Are colour consultancies worth it?
Embarking on planning the colours for your own home can seem daunting, and approaching a professional designer or a paint brand that offers consultancies, can be very useful. As there are endless choices, a professional will help you narrow your choices and possibly push you a bit further out of your comfort zone.
Farrow and Ball offer both virtual and on site consultations and  Little Greene offer a bespoke service. These services will offer a lot of experience, but will of course suggest colours from the brands they represent.
How do I create a bespoke Colour Scheme for my house?
What are the top tips if you want to embark on creating your own colour scheme? First, collect colour cards from a variety of paint brands, and look at inspiration pictures on the web or in magazines. Create a plan drawing of our house, or use the estate agent's plan from when you purchased the property. Think about what your favourite colours are, and what you want to achieve when adding colour to your home. Do you want to celebrate the historic features of your home? Do you want to add warmth and interest? Do you want to make sure your home is cosy and homely? Before you create your perfect palette, you have to imagine what it should feel like when you arrive home.
What to consider when creating a colour scheme for your home:
Consider the function of the room:
What colour works best in a bedroom? Dark colours will certainly aid sleep, and cool and calm colours also lends itself to rooms for resting.
What colours work best in a kitchen?
Warmer, joyful colours are good for areas for socialising and being together. Darker and cooler colours can create a more formal atmosphere.
Think about which atmosphere you want to create:
How do you make a room joyful and exciting? Bright colours, high contrasts create drama. Cool, softer colours with the same tonal quality will appear elegant and calm.
Remember the flow of spaces:
Play with colour by considering how you look through one room and into another room. Remember that a hallway or staircase will be seen from all the adjacent rooms, especially if you tend to leave doors open. Considering
Focus on the features:
Should you paint the cornices? Historic features, cornices and classic doors will look even better when colour is applied.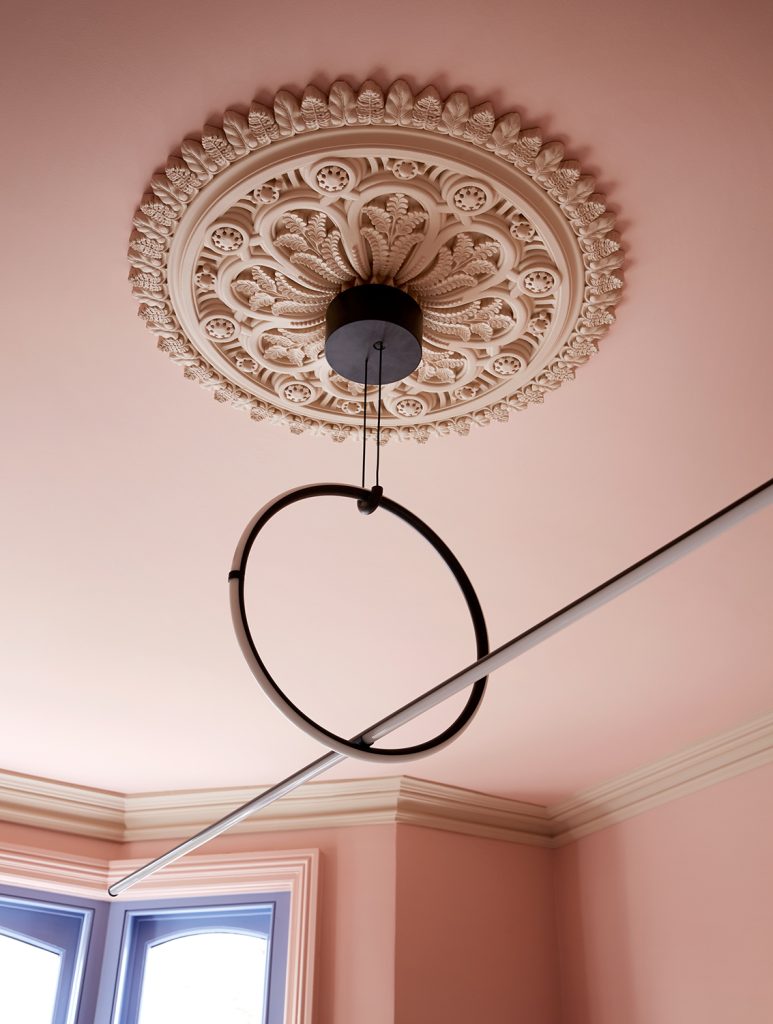 Get sample pots:
Should I paint samples? Definitely – a small colour sample from a colour card is only a starting point. When you work on developing a full colour scheme for your home you should first use the large brush out samples, and then get sample pots of your favourite colours. It is only by painting the samples on the walls in your home, and seeing how they appear in the actual artificial or daylight environment, you can assess whether you have made the right choice.
What are common mistakes when creating a colour scheme for your home
Do not paint a feature wall. If trying your favourite colour in a big room is too daunting, try painting a small room, like a wc instead.
Remember the ceiling! Should I paint the ceiling? Absolutely – the ceiling is as important as the walls, and if left hard white, the contrast is often too high.
Everything shouldnt match. This is where it gets complicated: match tonally, but make sure you have pops either with a contrasting colour or a stronger hue.
Do not paint only one room. A colour scheme needs to be coherent, so it doesn't look like you ran out of paint on the ground floor.
Do architects plan colours?
We love adding colour to the homes we work on. Loft Library is a project where the client wanted to use his favourite colour – green – but in an interesting way. Dusty and bright green, contrasted with orange steel beams and paired with exposed brickwork is a calm but interesting combination.
If you still feel unsure about how to create a colour scheme for your home, get in touch regarding our colour consultations.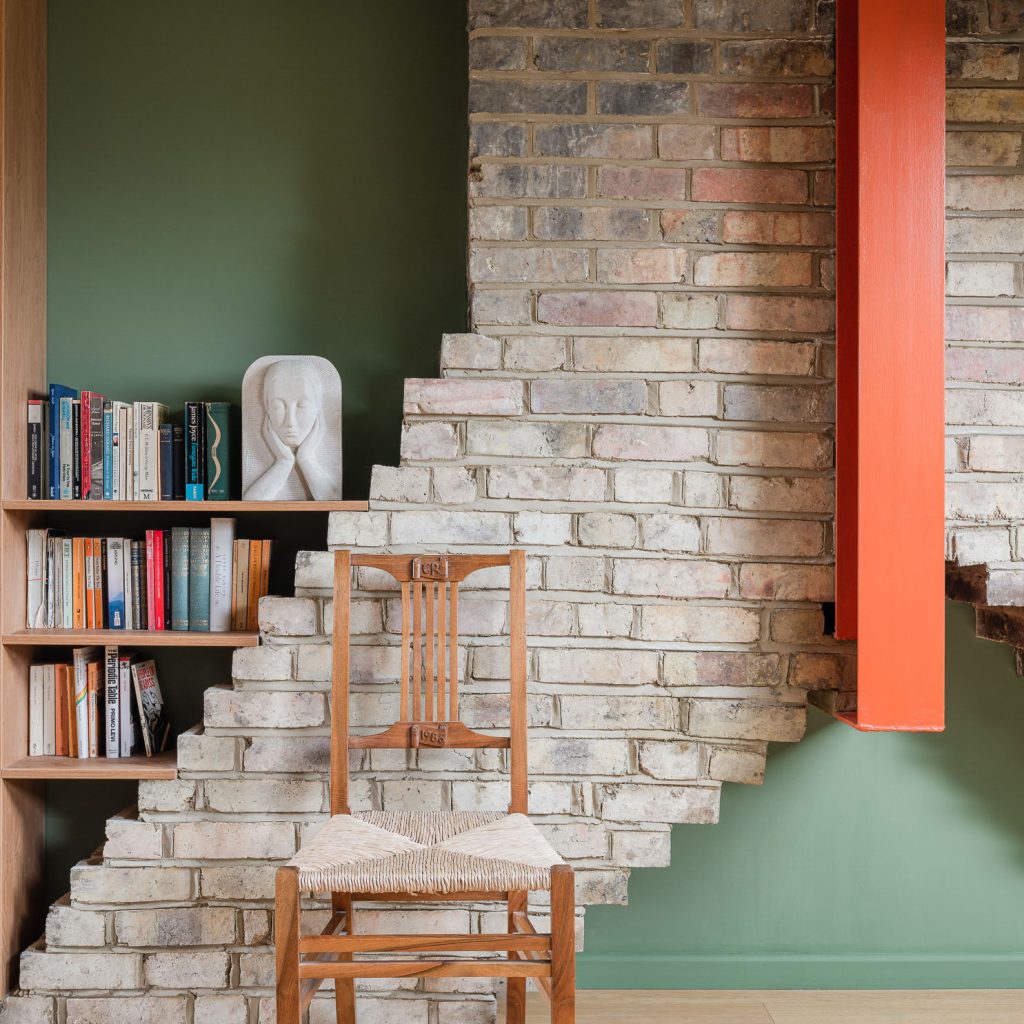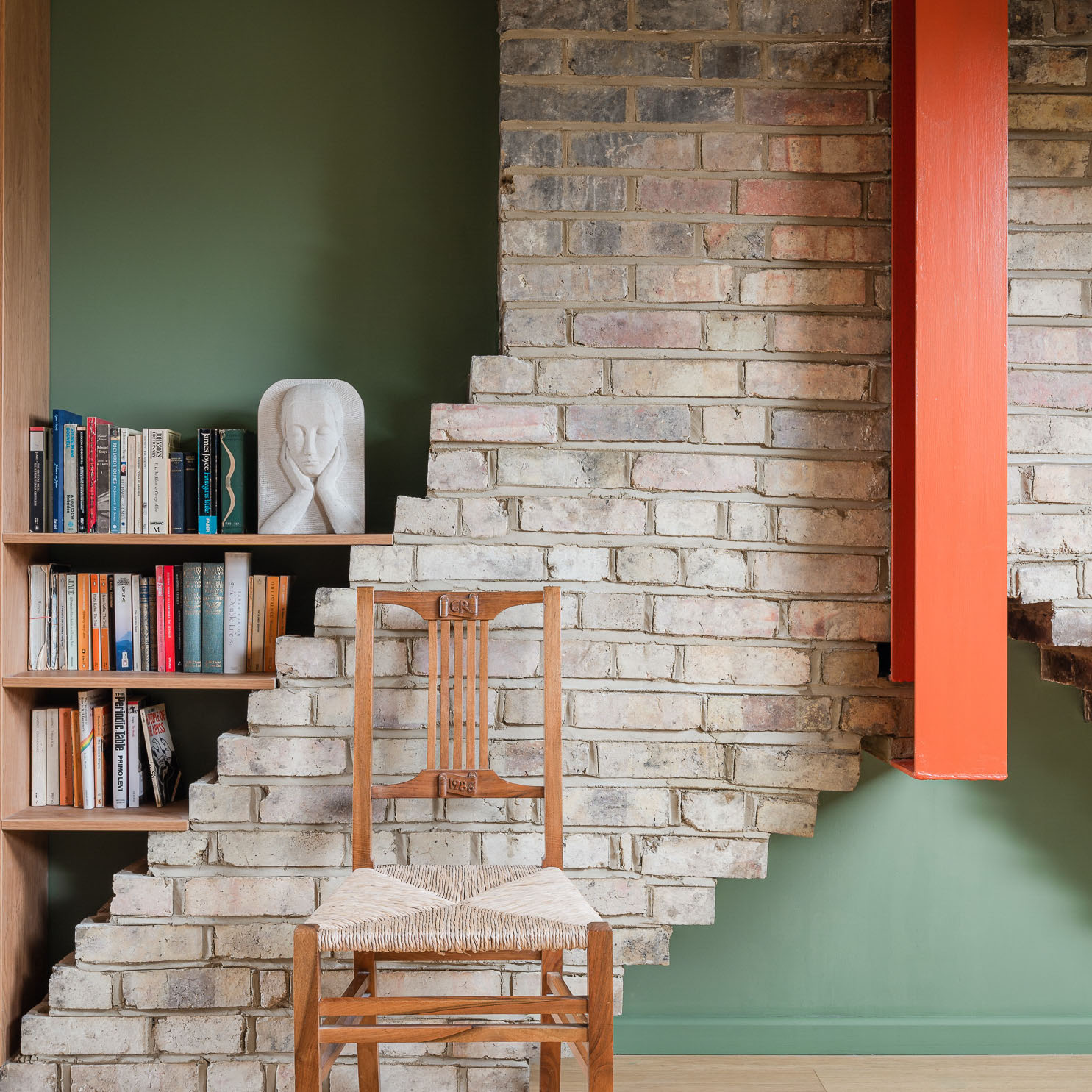 Let's have a chat about your vision and
how we can help you realise it.
Collective Works are an architecture & design studio. Our network of professionals will create your perfect solution.