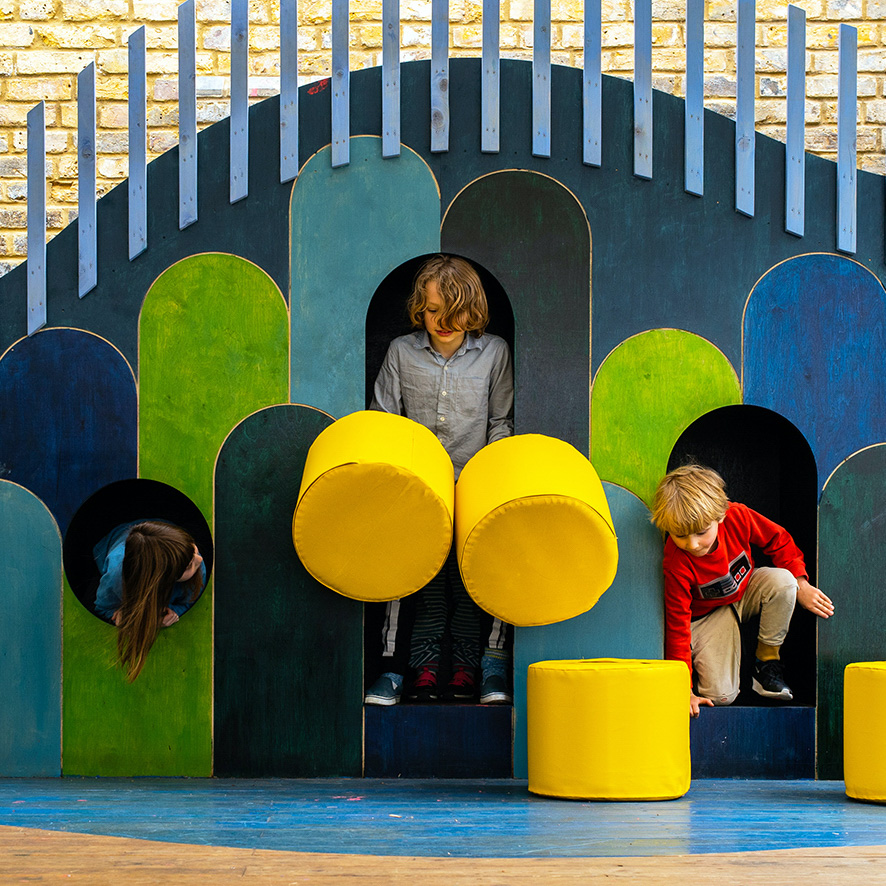 Spaces for children should be designed with as much consideration as spaces for adults. So the idea of totally transforming this under-used, dark and sometimes windswept space in the playground of North London Highgate Primary School, was the kind of challenge we could really get our creative teeth into.
Designing with Children
We listened to the children's ideas about colours and shapes, and we listened to their stories of trees, flying comets, beaches and erupting volcanoes. We saw how much they loved the idea of child-sized spaces and secret doors, and we understood that this playful structure would mean everything and anything to them – a magical castle, a stage, even a habitat for baby owls to nest… Children enjoy agency and ownership, and we enjoy design sessions with stakeholders to make sure everyone has the chance to get involved in the design process.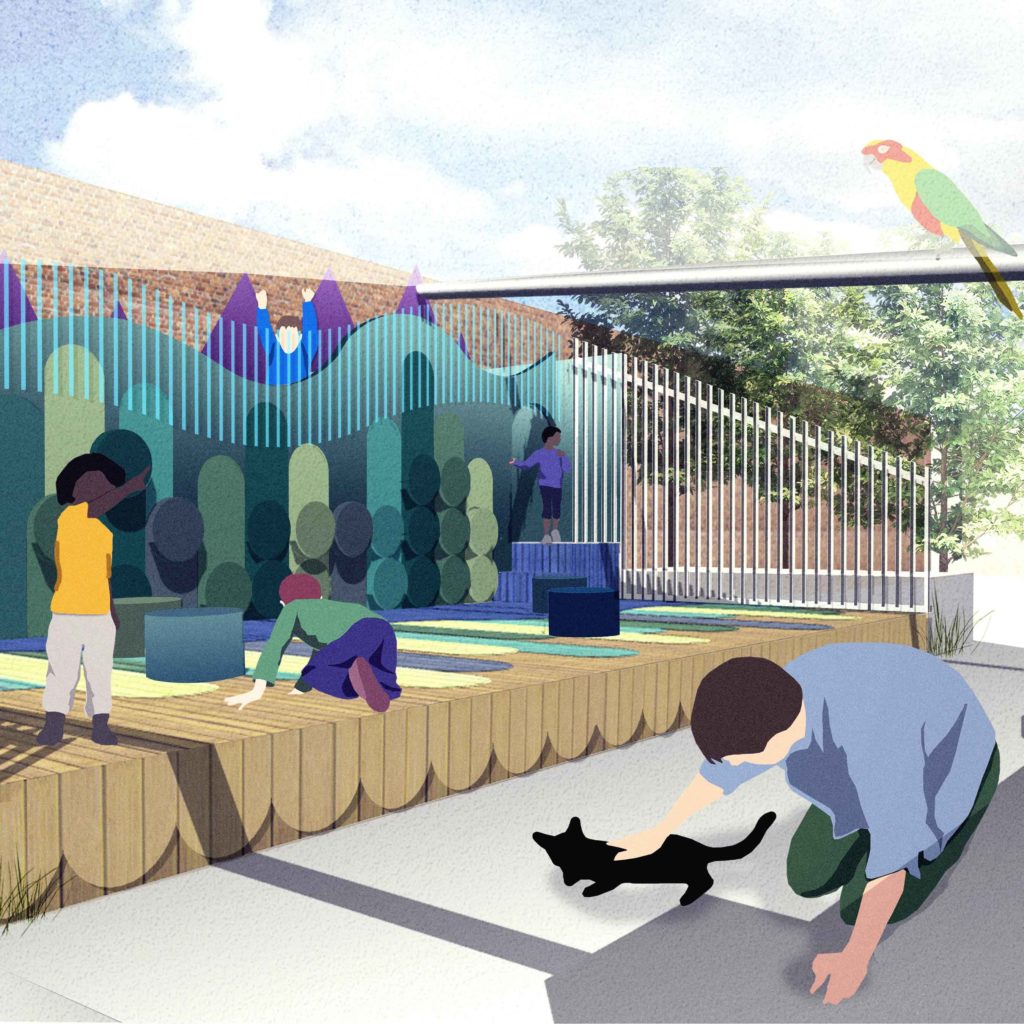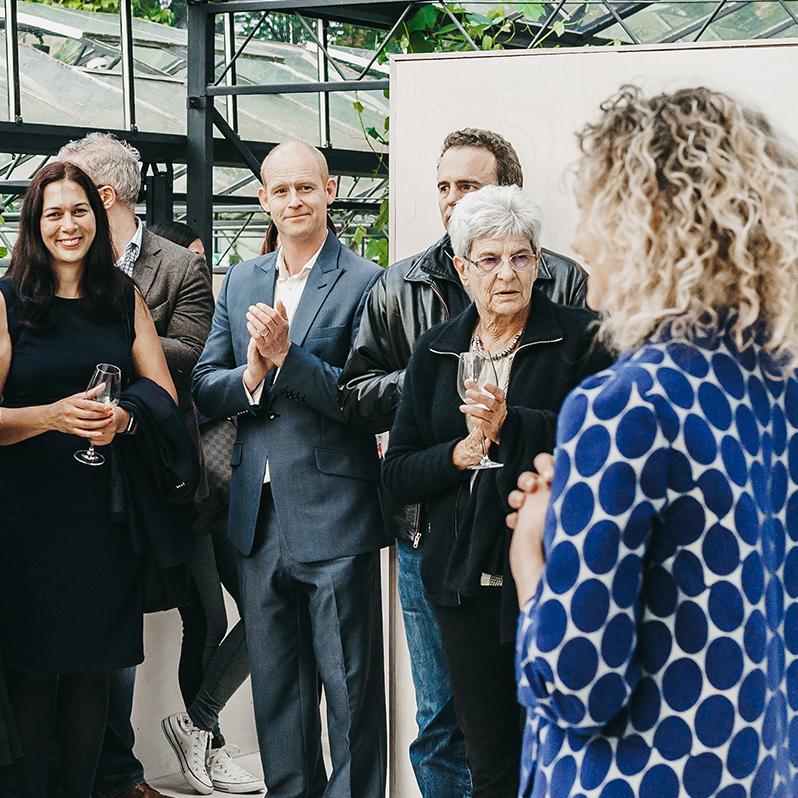 Fundraising with the local Highgate community
But a lack of cash meant this dark and uninviting patch of playground was still dark and uninviting a whole year later. Once before we had initiated a crowdfunding campaign, that time for Paradise Park Pavilion in Islington, and we knew the power of bringing the community together. We partnered with lOmVed Gardens in Highgate Bowl, a new centre for food and wellbeing just down the road, and hosted a fundraising dinner and auction.
A magical play structure made of simple materials
That was enough to get things off the ground. The structure would be made out of CNC cut plywood, and by prototyping and helping out with the digital manufacturing process, we soon had all the materials at the ready. But we still needed enough willing hands to build and paint. We all got stuck in – the school caretaker, the Collective Works team, and assorted volunteers – until at long last it was ready.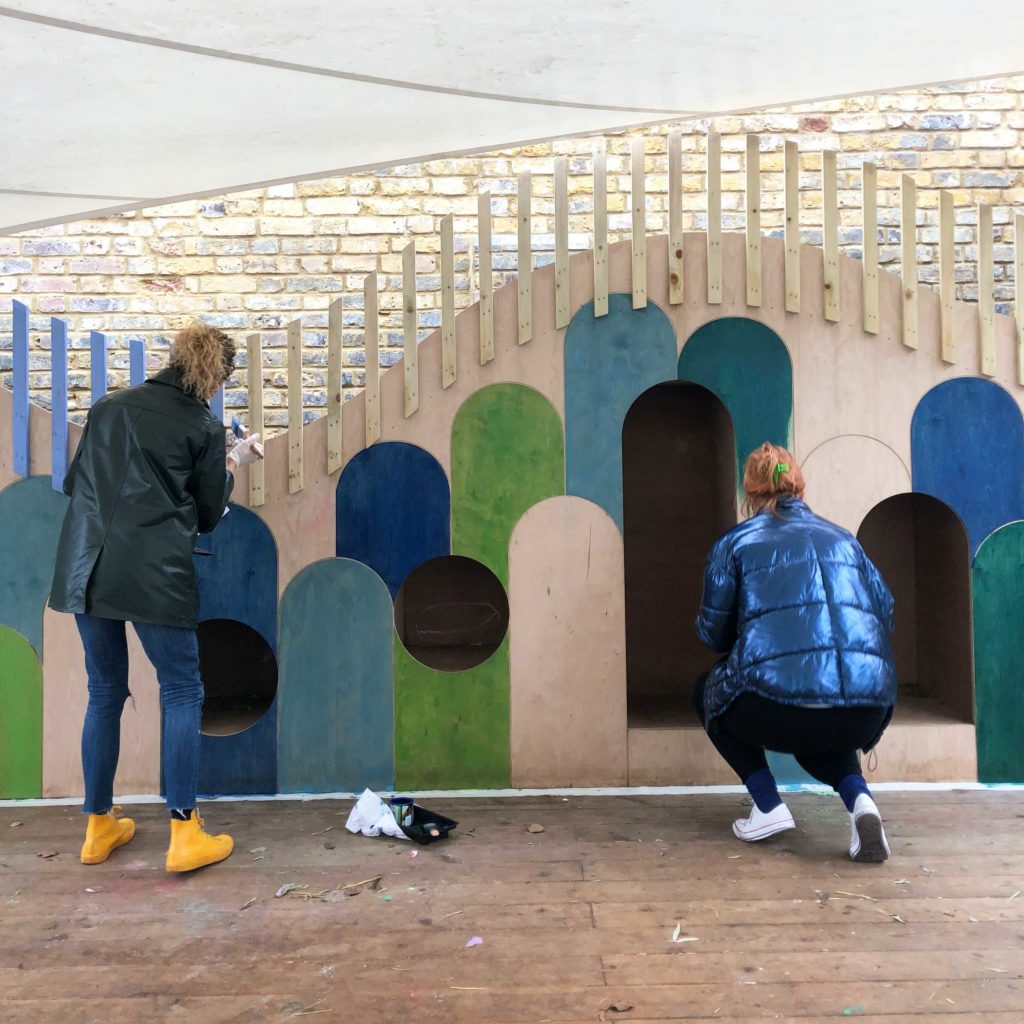 Responsible design with impact
And that's how we built a magical castle in an imaginary land, a theatre, an outdoor classroom, and all the many different things the children hoped it would be. It's a place for learning, a place for imagining, a place to put on a play, and a place for letting off steam. And, for us, it's proof that thinking on our feet, pulling out all the stops, getting our hands dirty and making things happen is most definitely an effort worth making.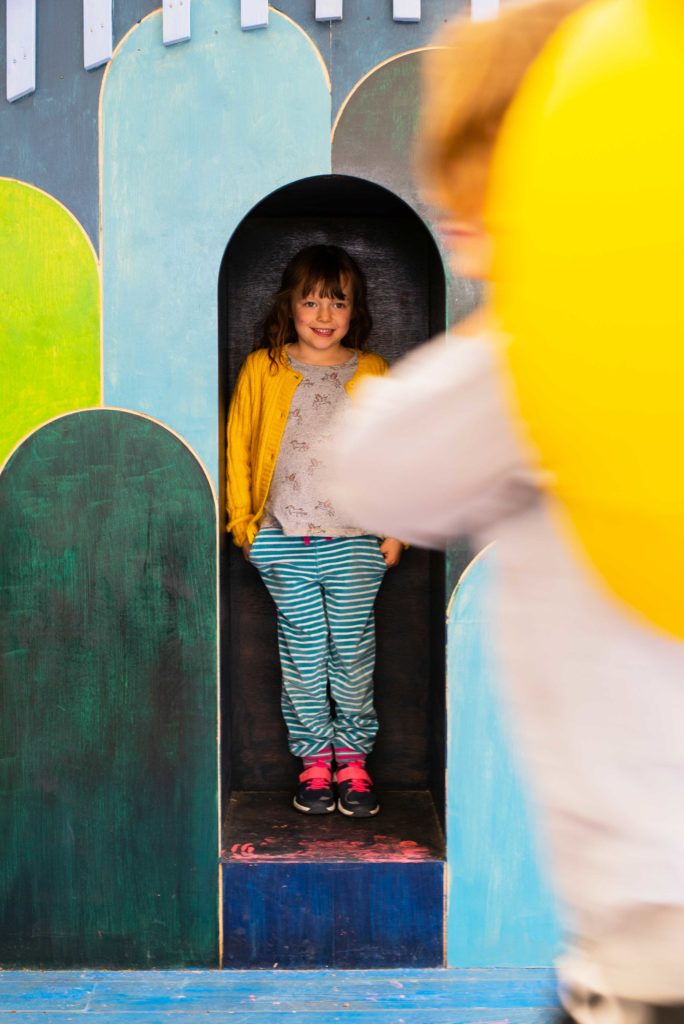 Looking to
Transform your Home?
Unsure where to start? Drop us a line to hear about a range of services tailored to your needs.
Contact us