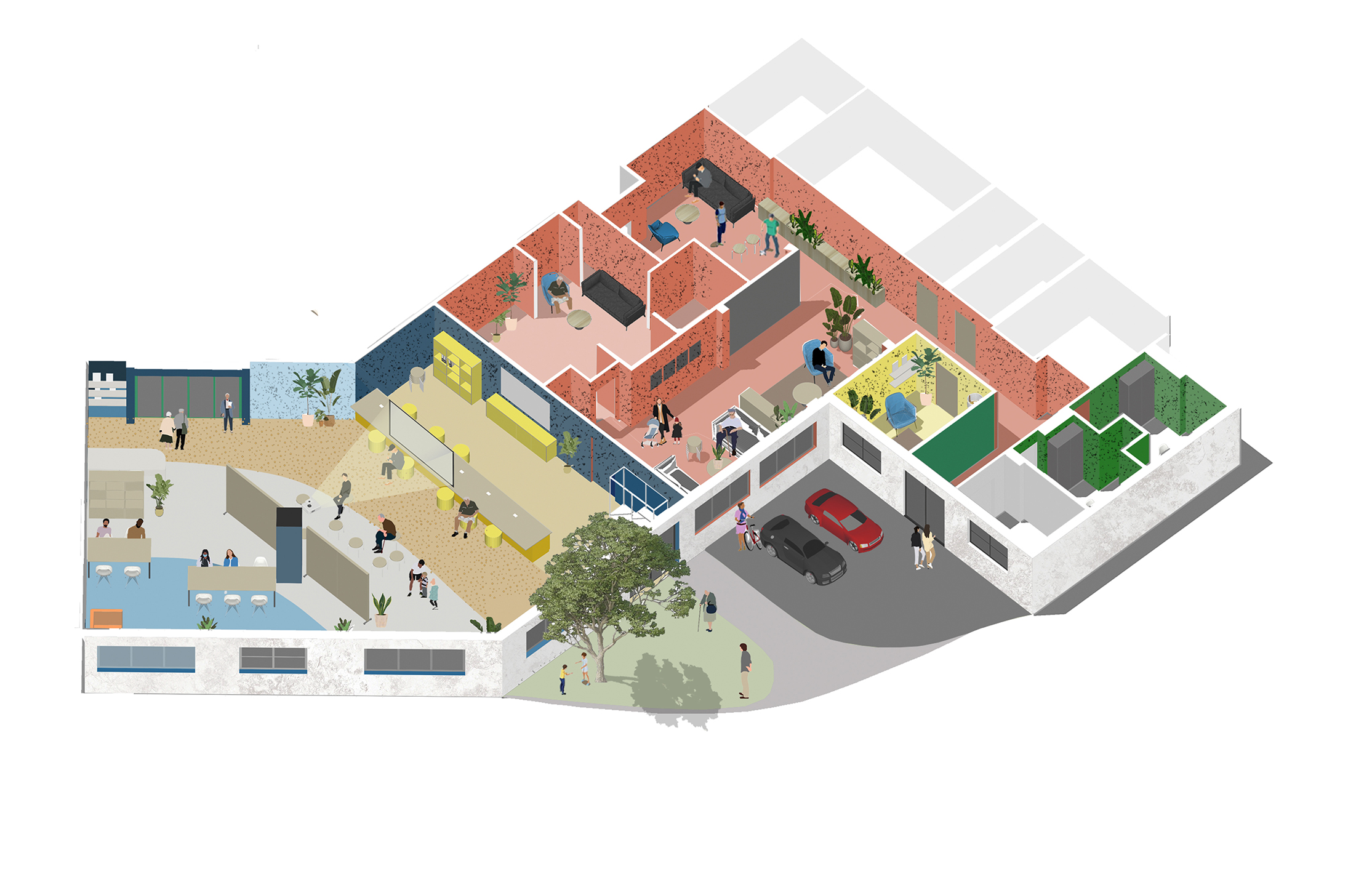 Our overall vision was to create a new social prescribing hub in a disused former canteen and kitchen space to enable a vibrant communal meeting space.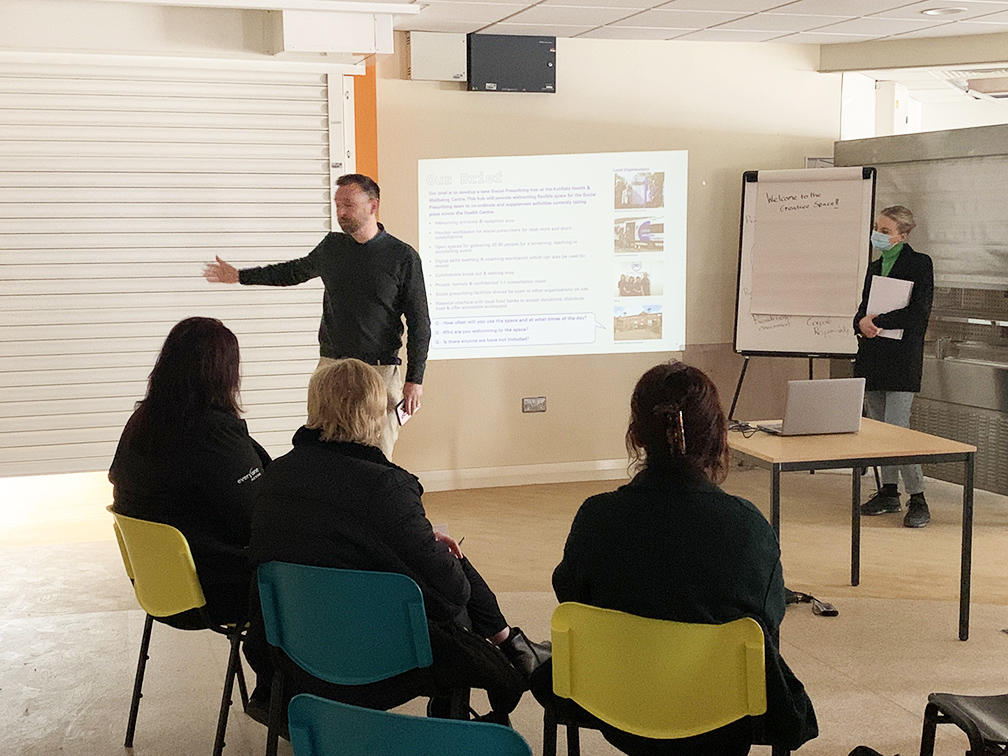 Stakeholder consultation
From conversations with staff and users, we realised the importance of having a mixture of open and enclosed spaces to be respectful of patients' privacy whilst also ensuring that the centre could be reinstated as a community hub
Inclusive, participatory design 
The main space is a flexible, fully adaptable space, allowing for alternative future uses. The space should be able to host both large groups as well as small private one to one meetings and counselling sessions, so accessibility and adaptability were key parts of the design proposal.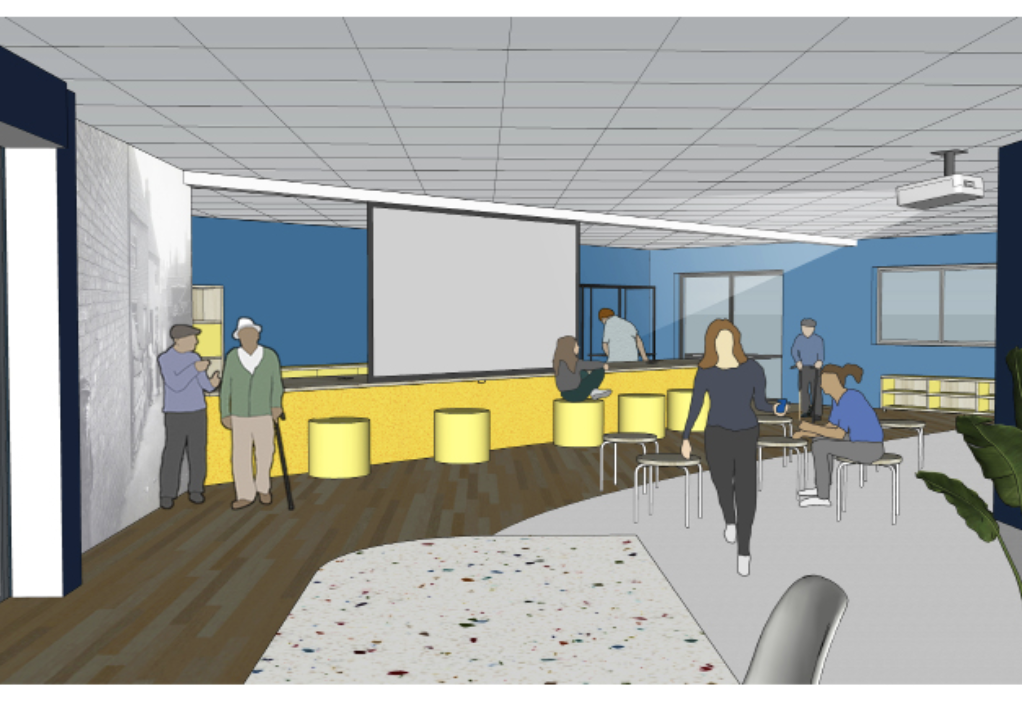 Details
Year: 2022
Location: Ashfield
Construction: £75,000
Looking to
Transform your Home?
Unsure where to start? Drop us a line to hear about a range of services tailored to your needs.
Contact us