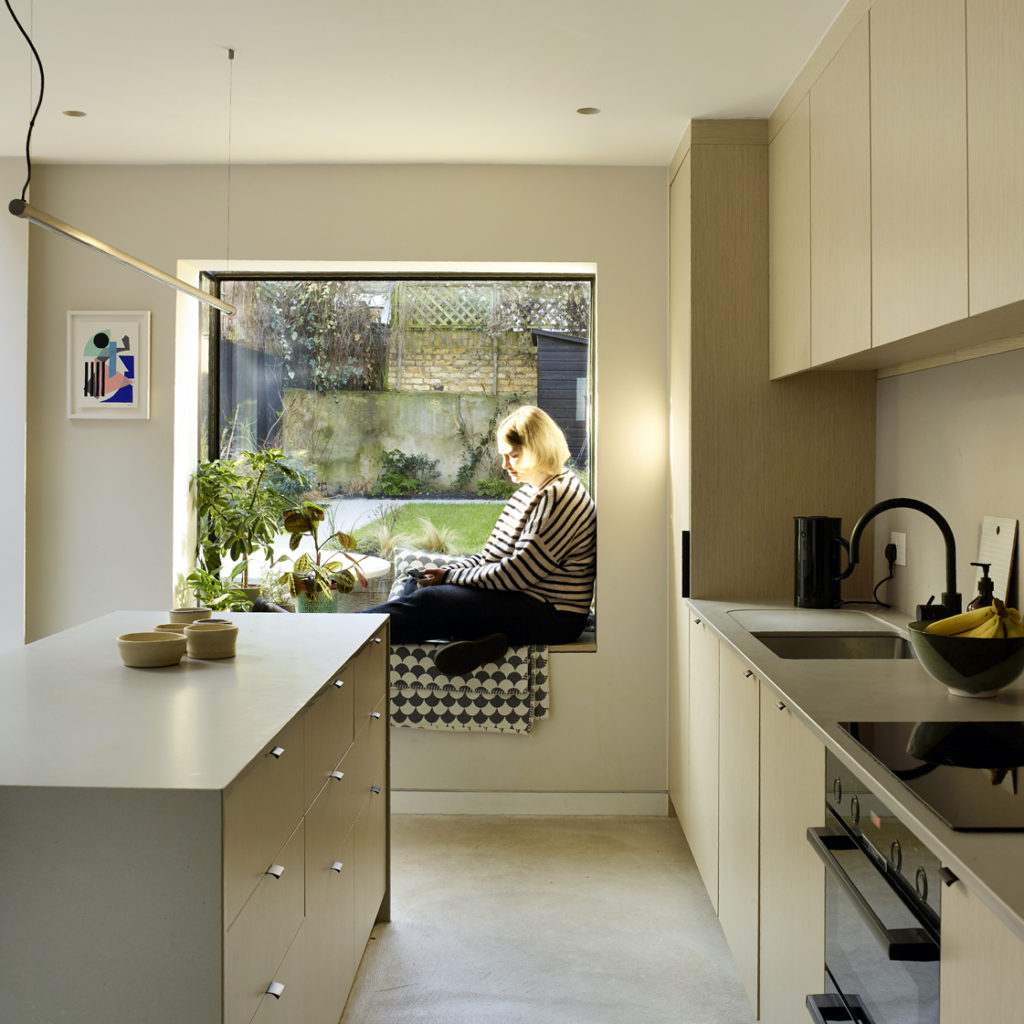 Our clients, Tom and Siobhan, are entrepreneurs with a keen eye for design. We helped them put their mark on their newly bought home in collaboration with interior architects YAM. This renovation transformed a dark Victorian terrace into a sleek light-filled space with modern glass openings, making an effortlessly harmonious home for a growing family.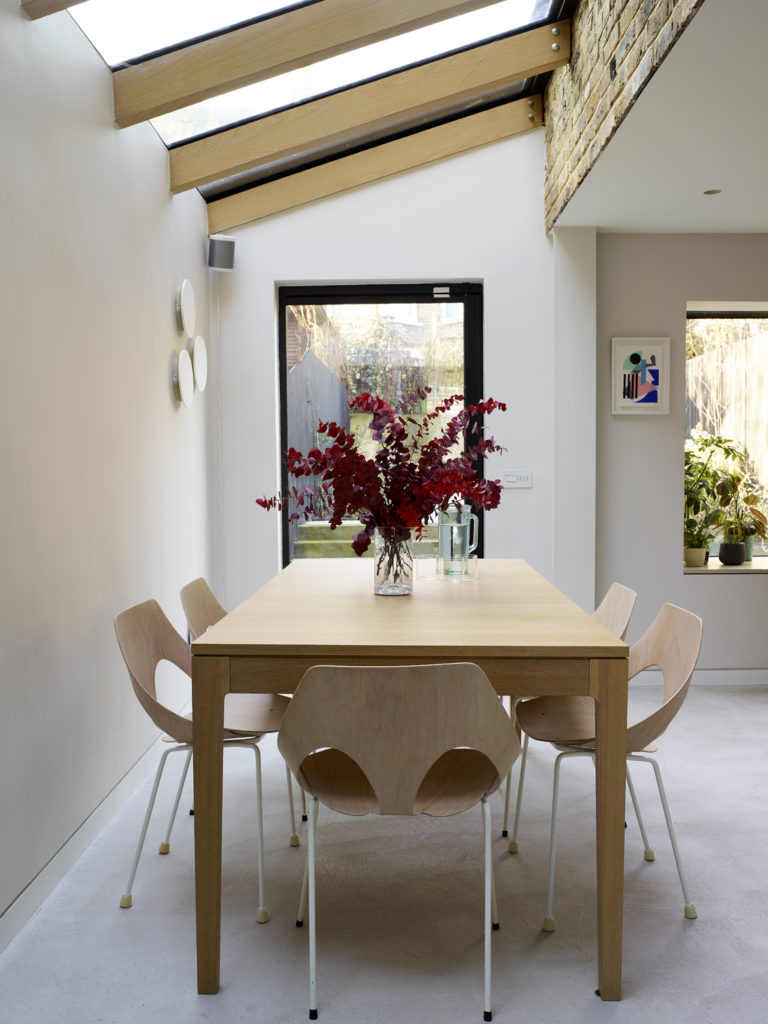 The real value of a local An internal courtyard lightwell
As with many dark, narrow Victorian terraces, the challenge was to let as much light and air as possible. We designed a new side infill kitchen extension and created an internal courtyard to bring more beautiful natural light into the rear living room. Now the lightwell fills the new dining area with natural daylight from three sides, and a cosy kitchen window seat is now the perfect spot to look out onto the courtyard with a cup of tea or glass of wine. The small guest WC tucked away at the entrance to the kitchen extension also helps make the ground floor fully functional.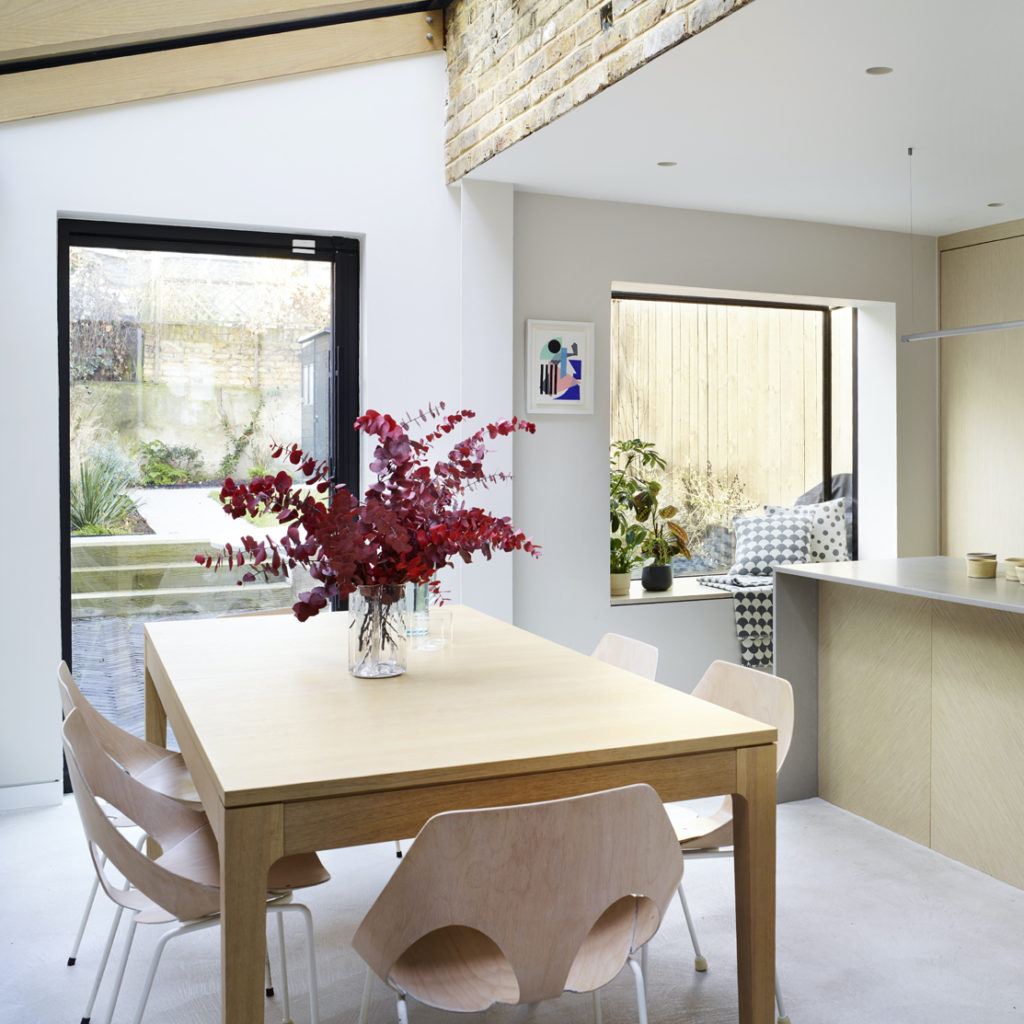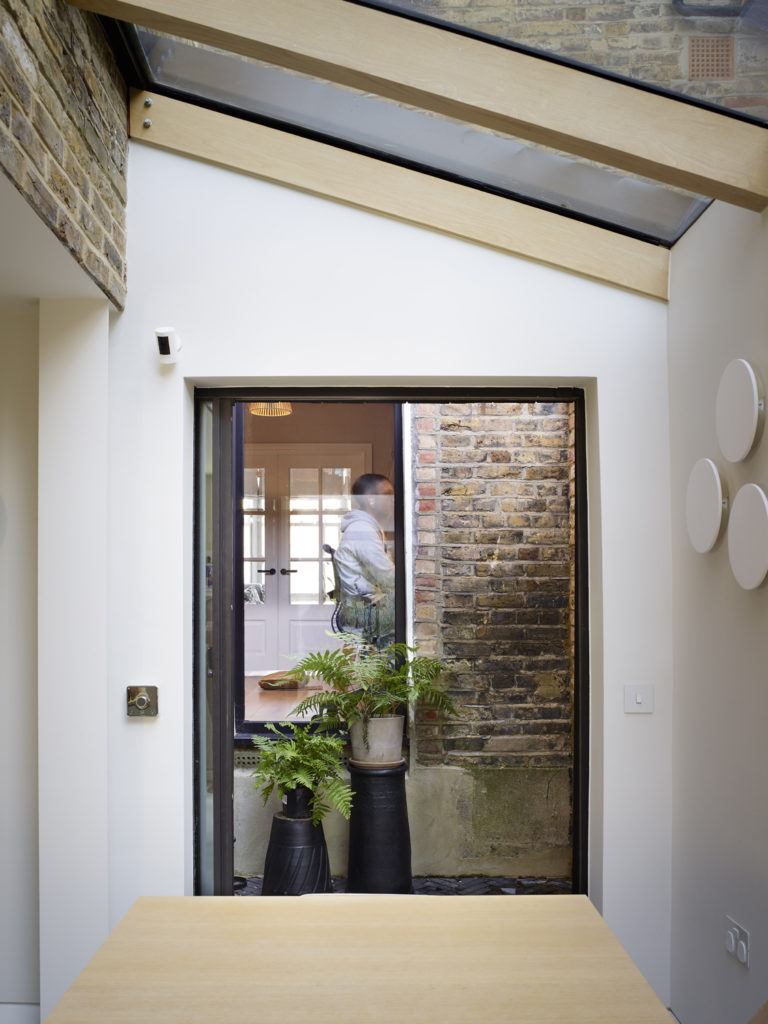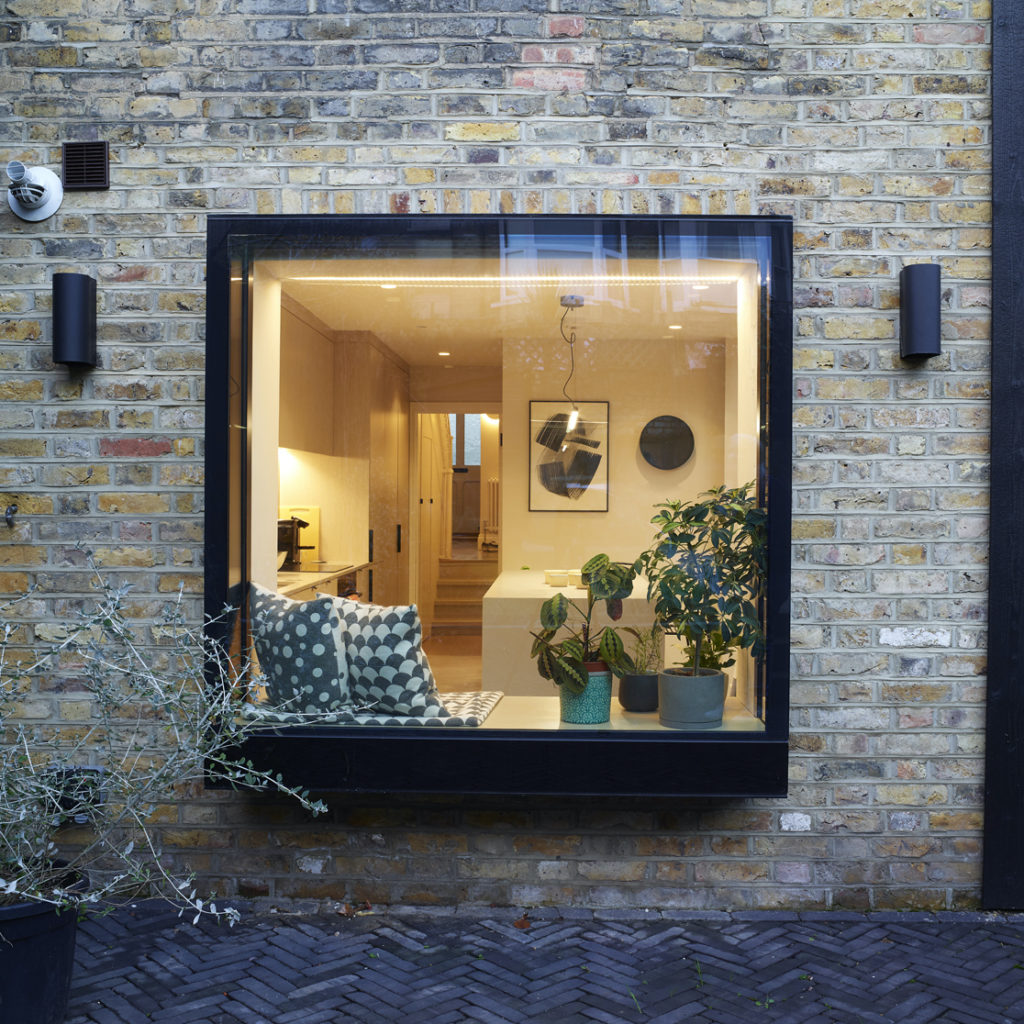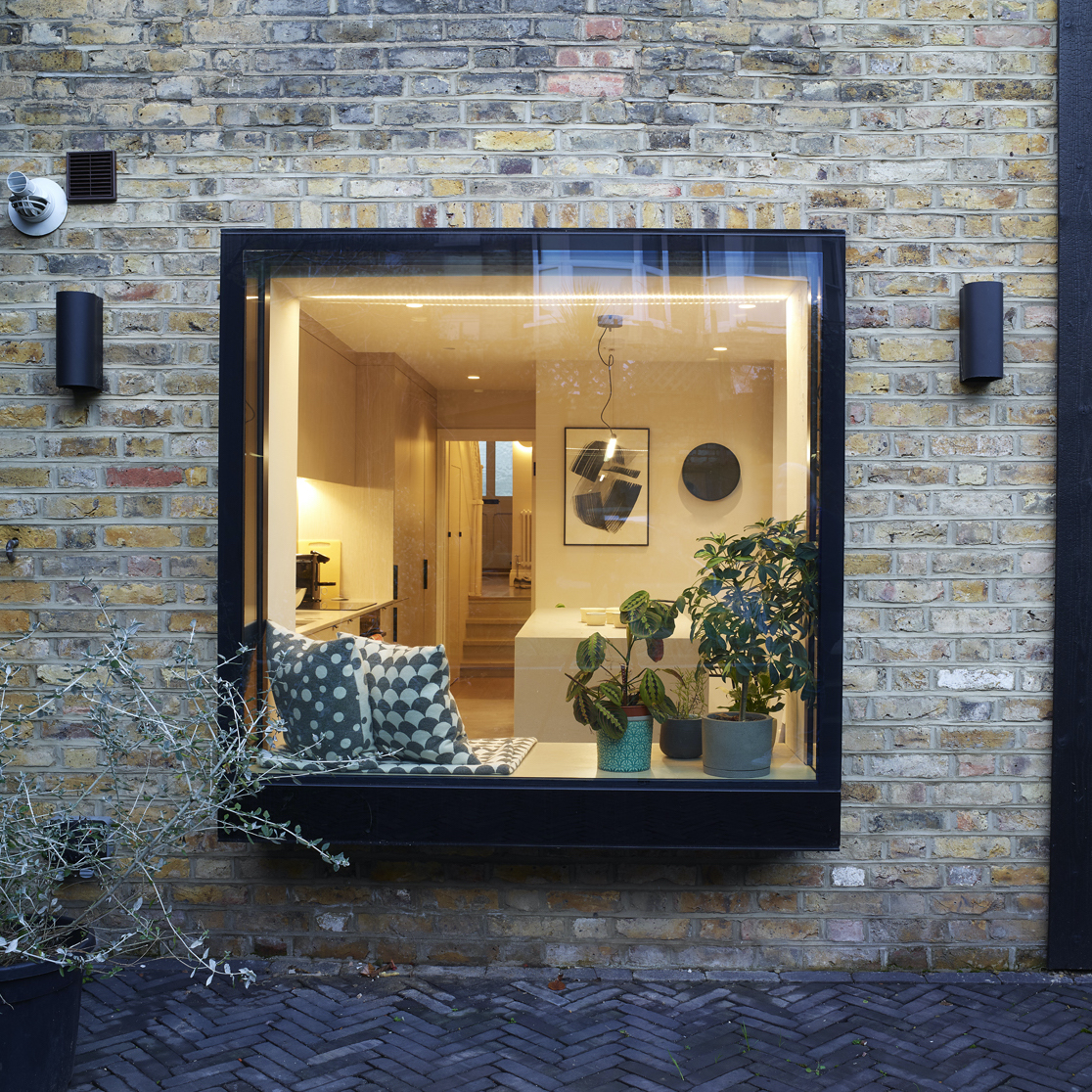 Modern minimalism in a classic building
From experience working on small sites and residential developments, we felt confident that we could replace the garages with well-designed flats. Although the depth of the plot was just 5.8m, we were able to design a planning scheme that had six perfectly proportioned new units. We also brought in Armed with new detailed designs, our The clients both love the beautiful simplicity of Scandinavian and Japanese design, so we drew on both influences in our designs. The Shou-Sugi-Ban technique created the charred black timber cladding on the side extension, which sits beautifully next to the London stock brick. Thanks to the renovation, the home now has a functional layout that works for their family, complete with a considered interior that complements its historic features.
Need more light and beautiful spaces in your property? Get in touch to discuss your ideas.
Looking to
Transform your Home?
Unsure where to start? Drop us a line to hear about a range of services tailored to your needs.
Contact us