Recently, our own Alasdair Ben-Dixon has been involved in the publication of the RIBA's Social Value Toolkit for Architecture. The toolkit has been developed to make it simple to demonstrate and evaluate the impact of design on people and communities, outcomes that are increasingly considered as social value benefits in public policy and procurement. The following account is Alasdair's response to why social value is important to Collective Works. .
Alasdair Ben Dixon on why social value is important to Collective Works
"As a small practice passionate about social sustainability we're excited to see increased recognition of social value across the industry. The reasons for our enthusiasm are two-fold. On the one hand it helps improve outcomes for communities impacted by development. On the other it helps architects better understand and capture fewer tangible impacts. We were therefore were keen to assist the Social Value Toolkit pilot by taking part in consultations at Guerrilla Tactics in November 2018 before joining the working group in early 2019.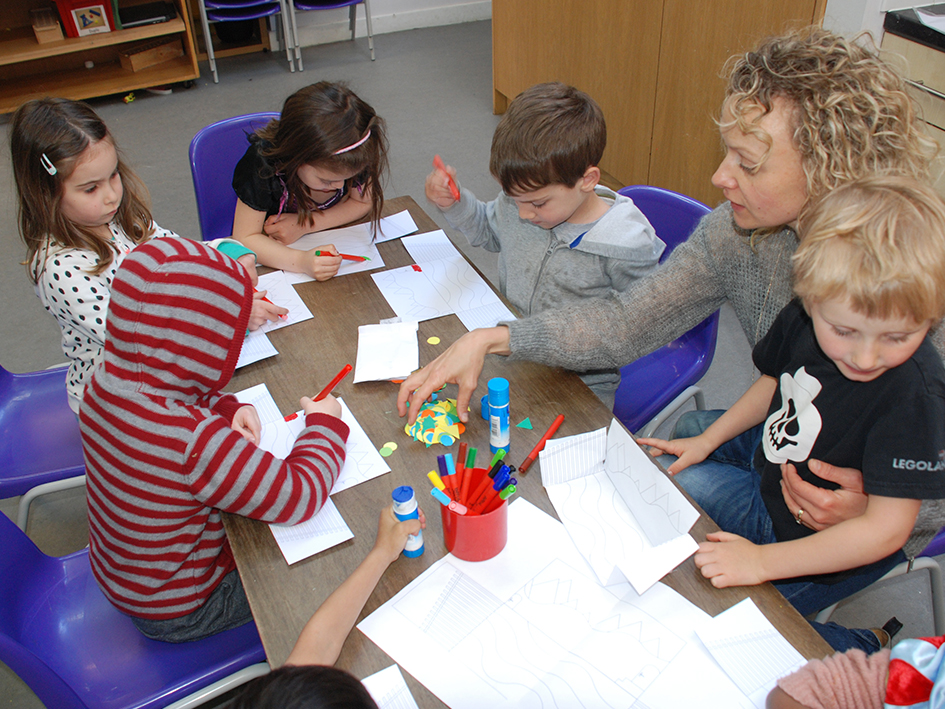 At the time we were in the midst of a small project for Highgate Primary, so although other practices were focussed on housing, we decided to test it in education. The site was an underutilised corner of the playground which the headteacher wanted to use for formal learning as well as informal play. The initial stages involved a child-led ideas workshop and a crowdfunding event to raise the required budget. Now complete the 65sqm space means 80 children have access to an inspiring outdoor learning space.
To adapt the toolkit for use in this context we removed questions relating to privacy and neighbours, broadened some of the questions related to environment and added some questions relating to learning and informal play. Having circulated the questionnaire, we received plenty of quantitative feedback on observed improvements brought by the project. We also learnt that the client really appreciated the chance to reflect on the project's broader impact. We also received plenty of verbal feedback from the children, who thankfully welcomed the new structure. With a base set of data on the project at completion our next step will be to return in 6 months to canvas more views on the same project in use.
We're also planning to run the toolkit on another nursery refurbishment in Hackney. It's fair to say that trialling the toolkit helped improve our relationship with the client and allowed us to critically reflect on the impact of the project. Whilst this project would have been below the threshold for Social Value in public sector work, we'll continue to use the toolkit as the data can still support bids for future work, especially as clients begin to demand more evidence-based outcomes."
To read more about Social Value Toolkit for Architecture, visit here.