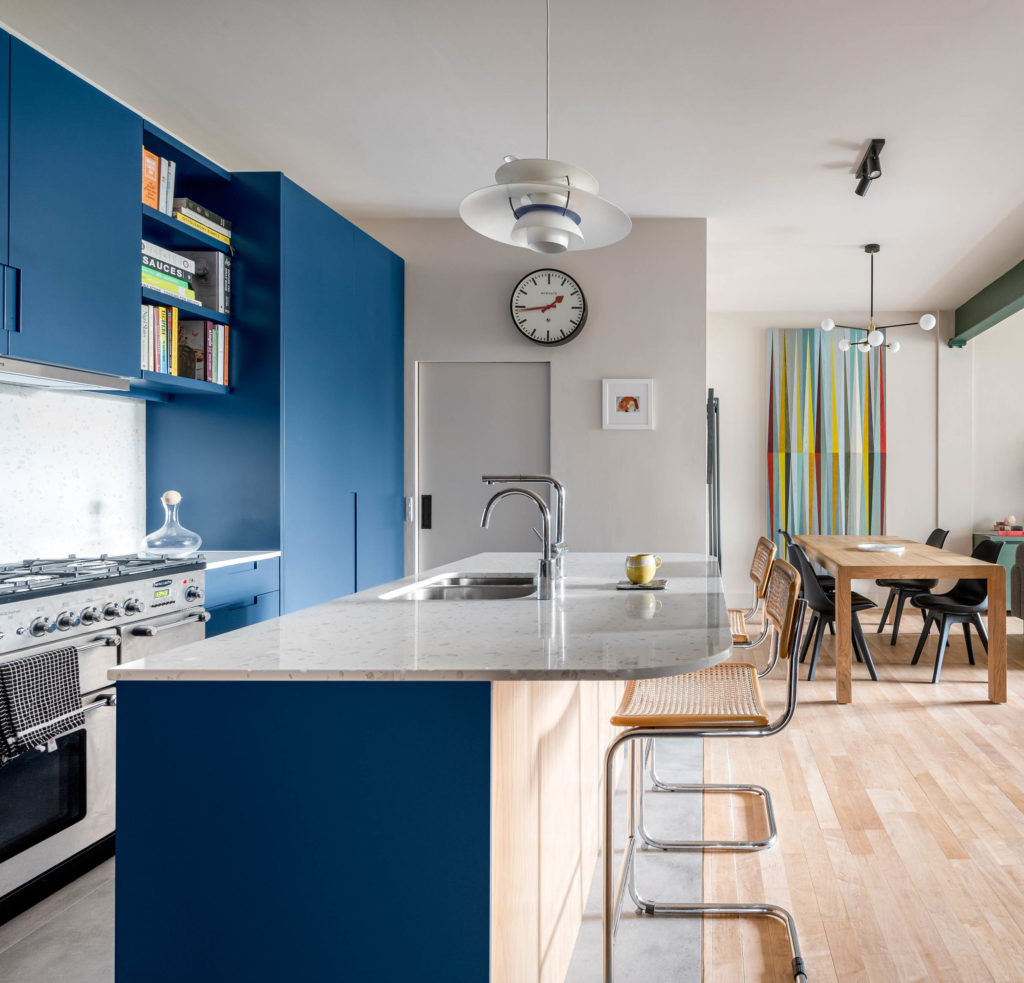 Our solution for this spacious warehouse-style flat was to create a characterful, eco-friendly home that would support our clients' sociable Central London lifestyle and allow them to make the most of their art collection.

From mood boards to concept design
Our client loved the high ceilings, steel windows and original features of their building but felt their flat lacked character. Having created mood board upon mood board in Pinterest, they had an ambitious, exciting vision for a colourful space. The challenge? Knowing where to start.
Along with diving into this creative vision, we began by understanding their frustrations and challenges with the current space. Together we created functional yet exciting concept design options to meet their aspirations, with advice on choosing colours to create the right atmosphere in their unique home.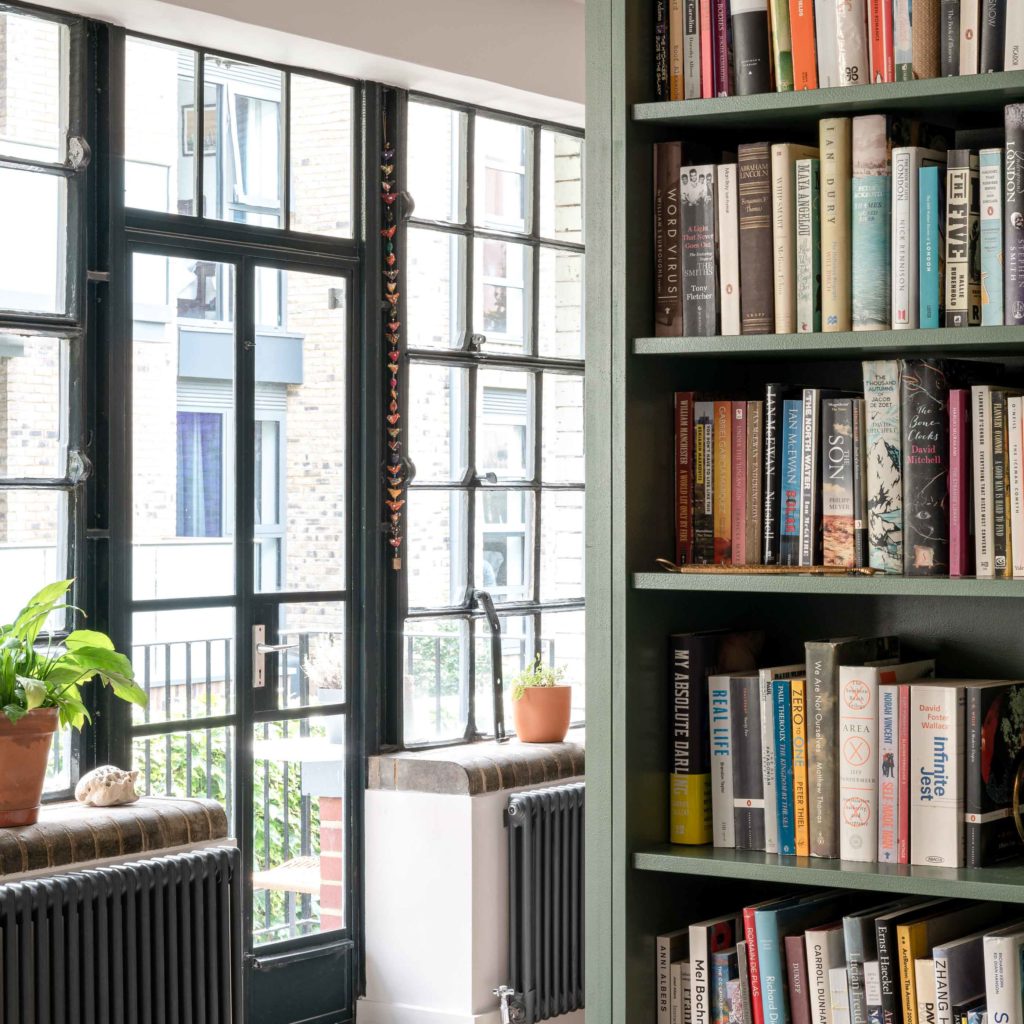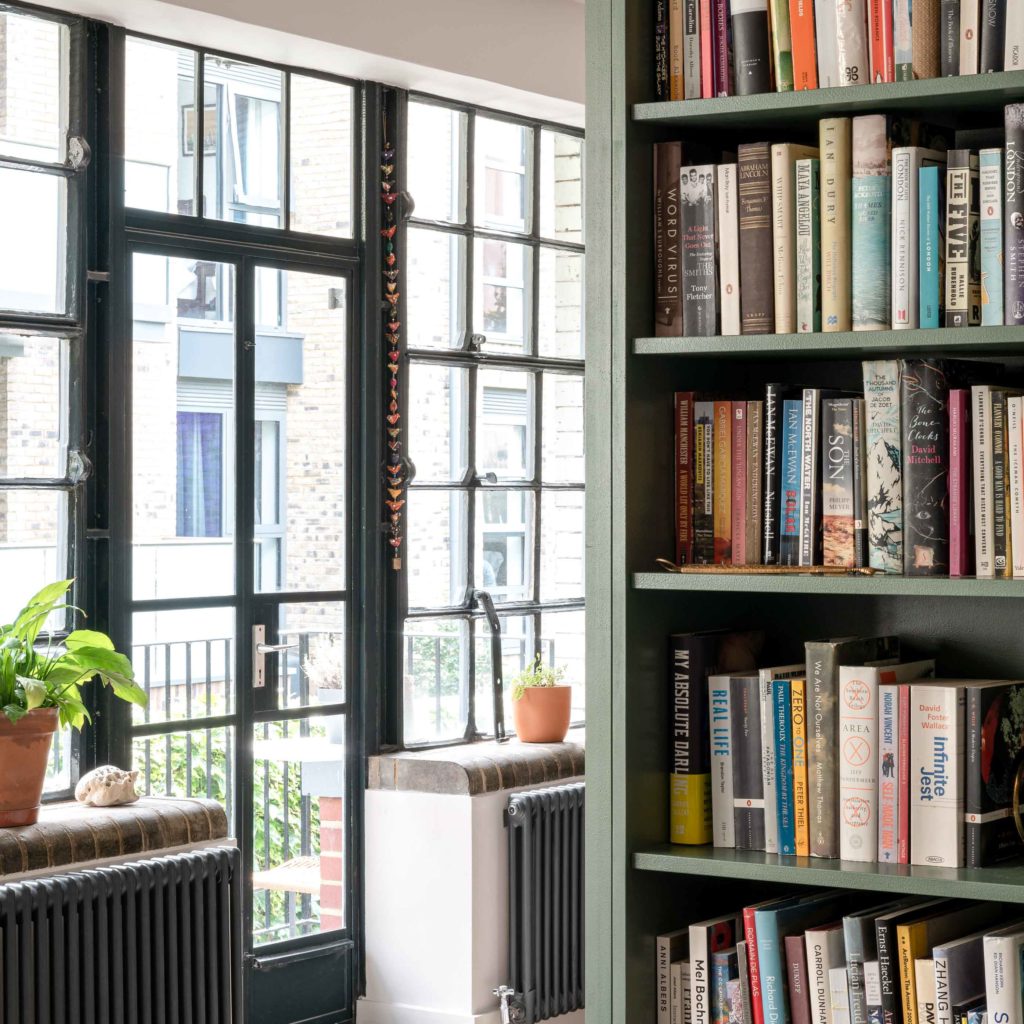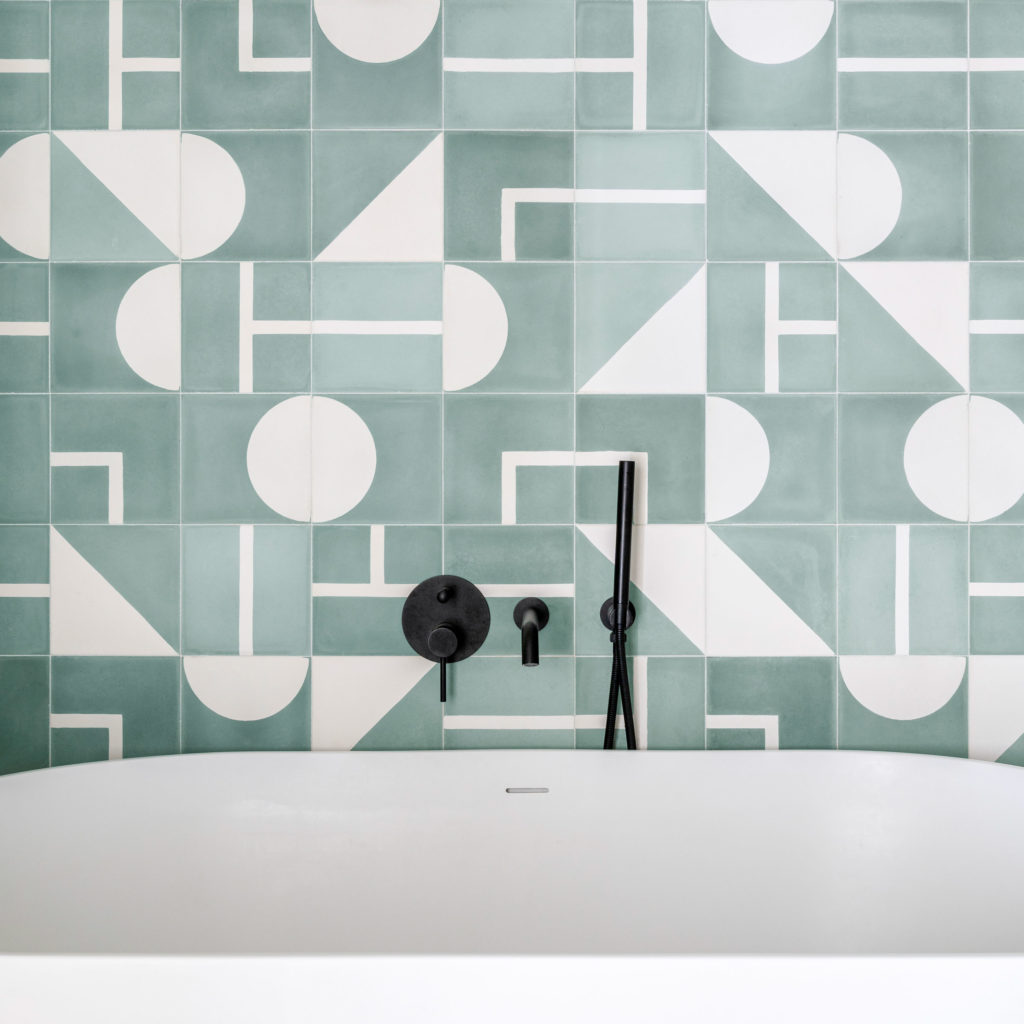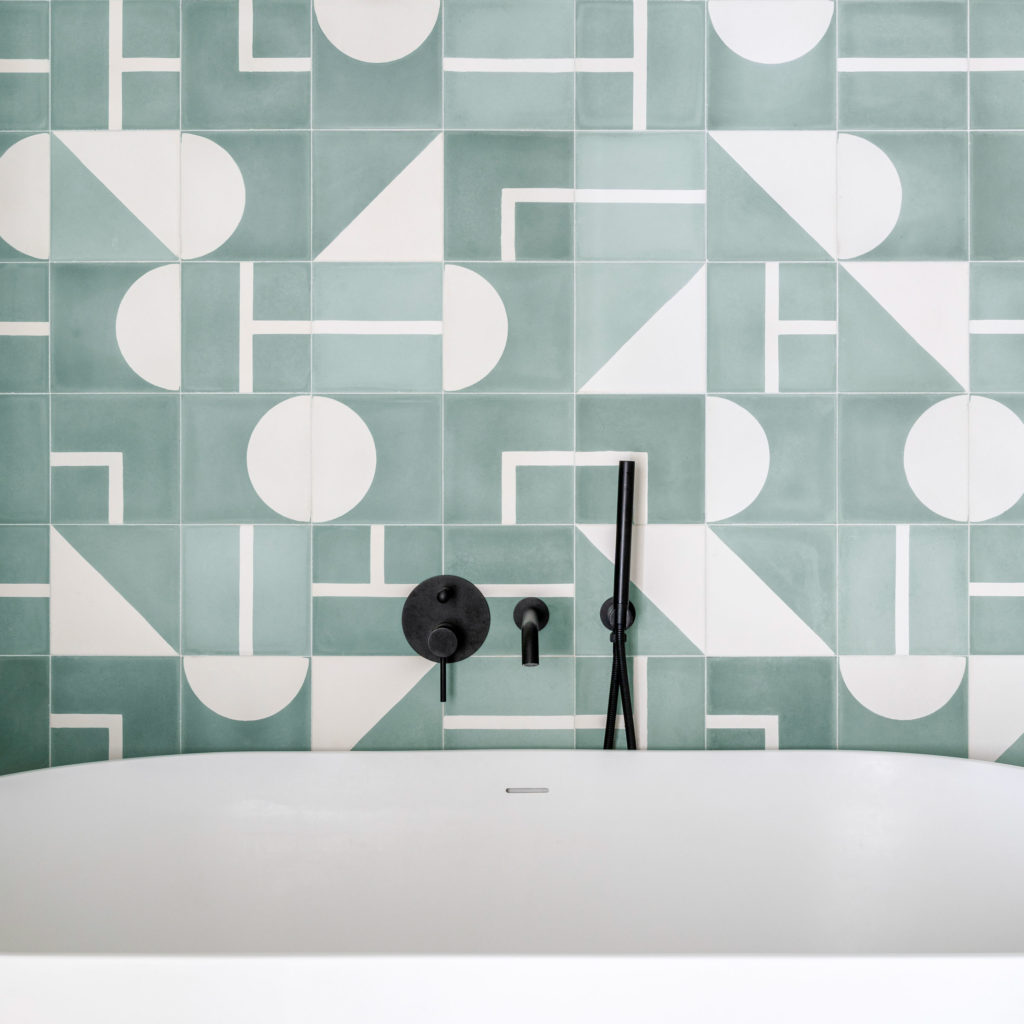 Art-inspired interior colour scheme
Inspired by their contemporary art collection, we created a bespoke interior colour scheme, using vibrant colours against backgrounds of neutral colours. This allowed us to create contrast in the rooms, with different desired feelings across different spaces and multiple points of emphasis. The end result is a soft, harmonious colour palette.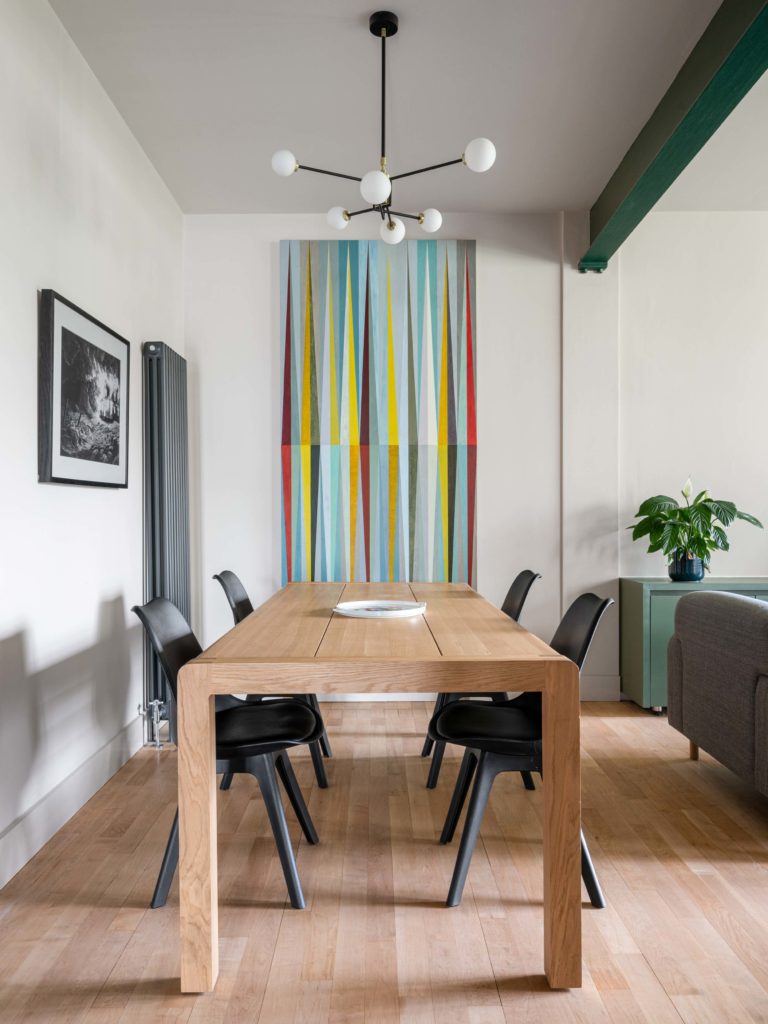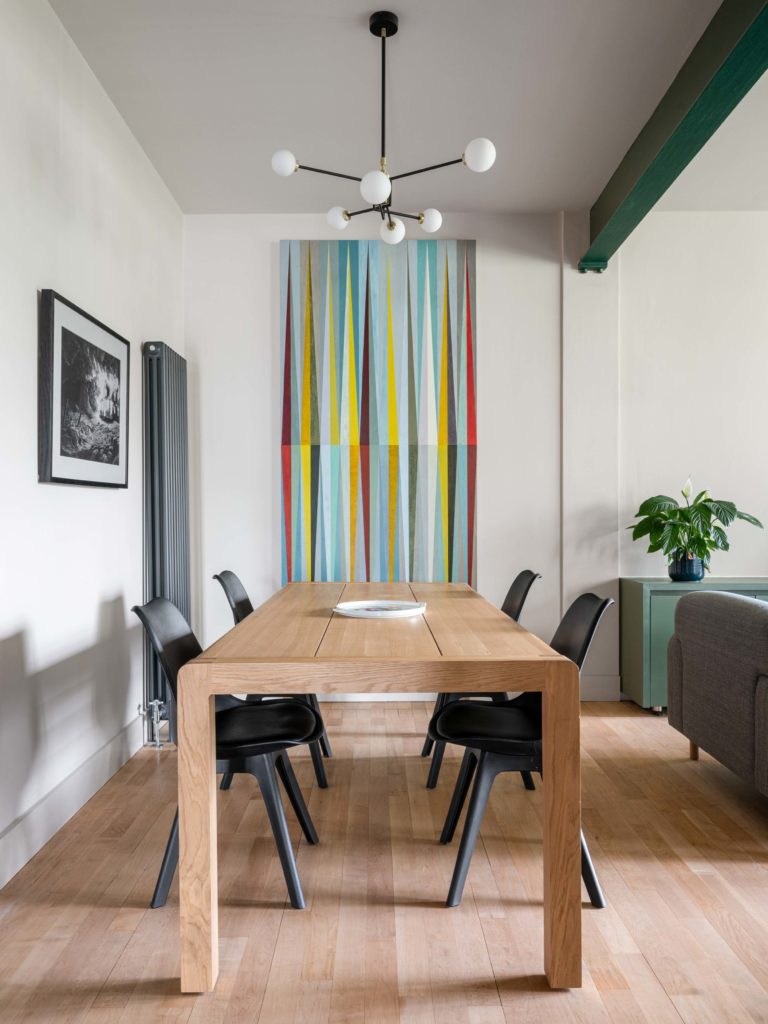 Practical, playful and beautiful spaces
By designating laundry and utility areas, along with excellent storage solutions, we removed clutter from the main living space, making it feel more spacious. To maintain this spaciousness, we designed a large sliding panel that can be left open for entertaining or closed to create a separate office or guest room. There's even a secret pink bathroom hidden away in the heart of the flat.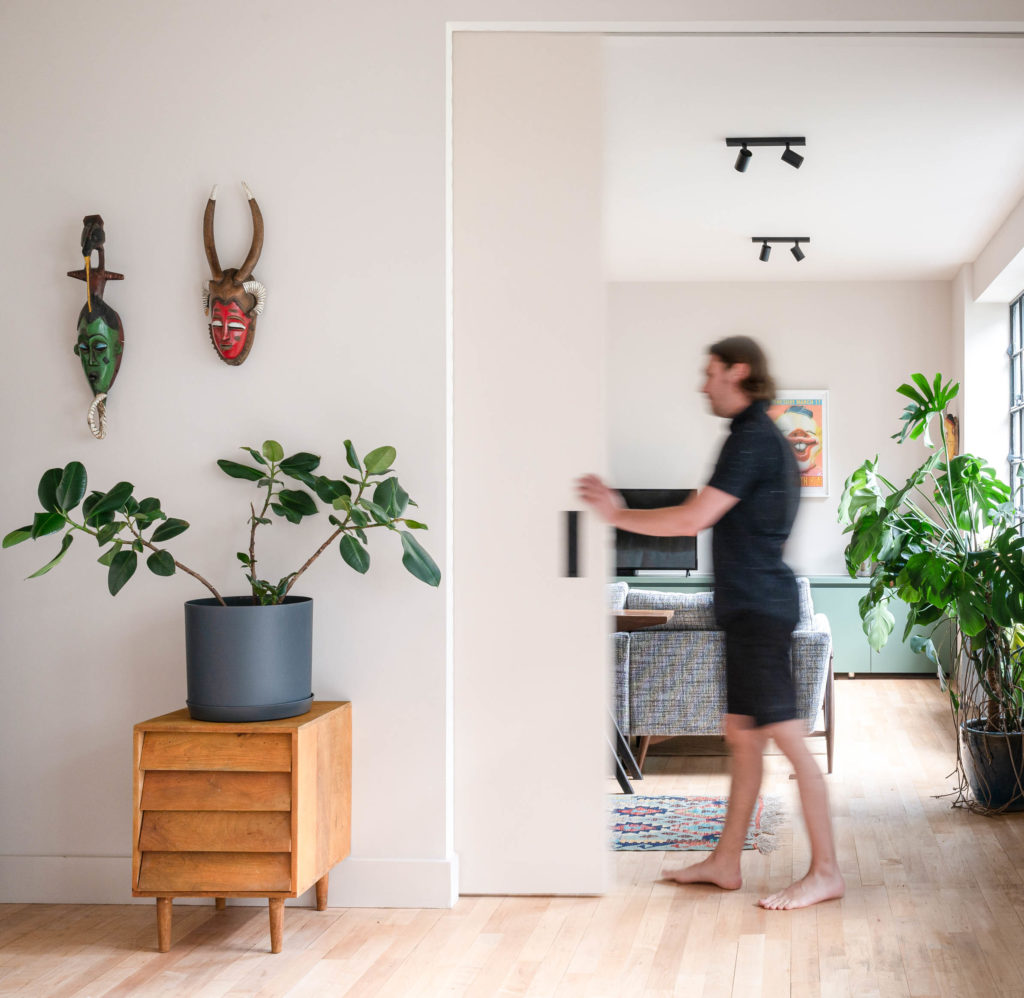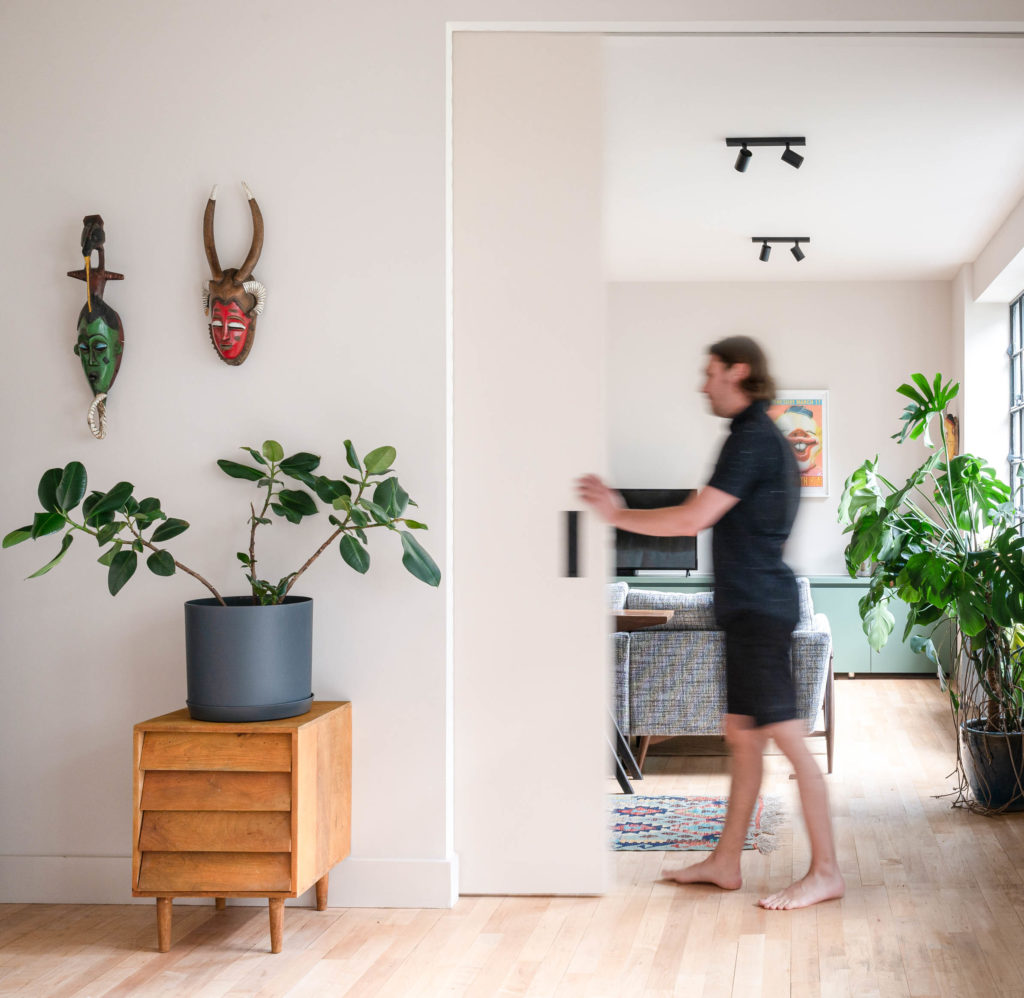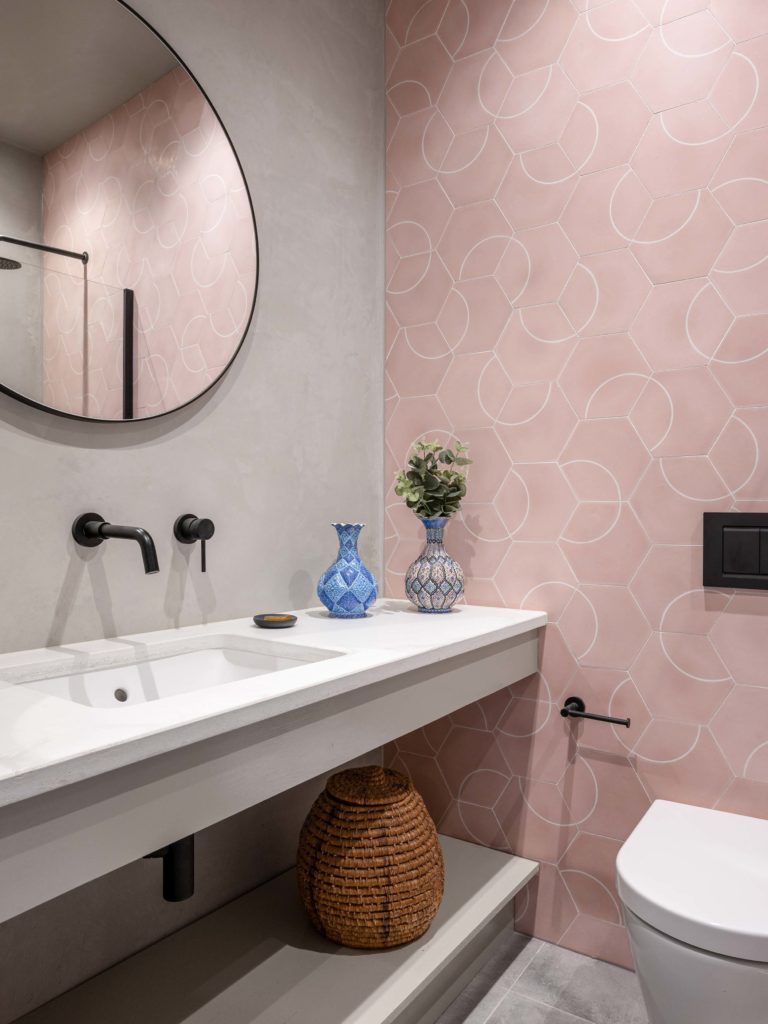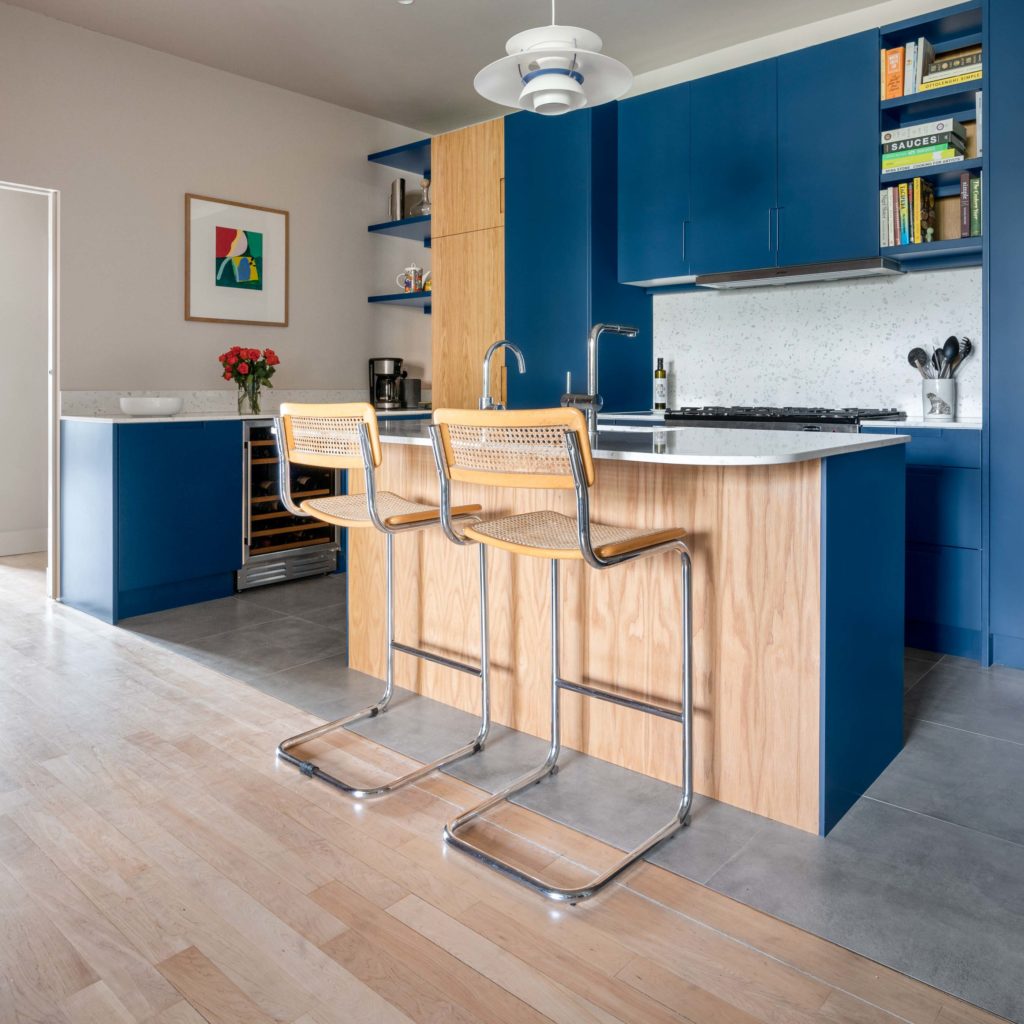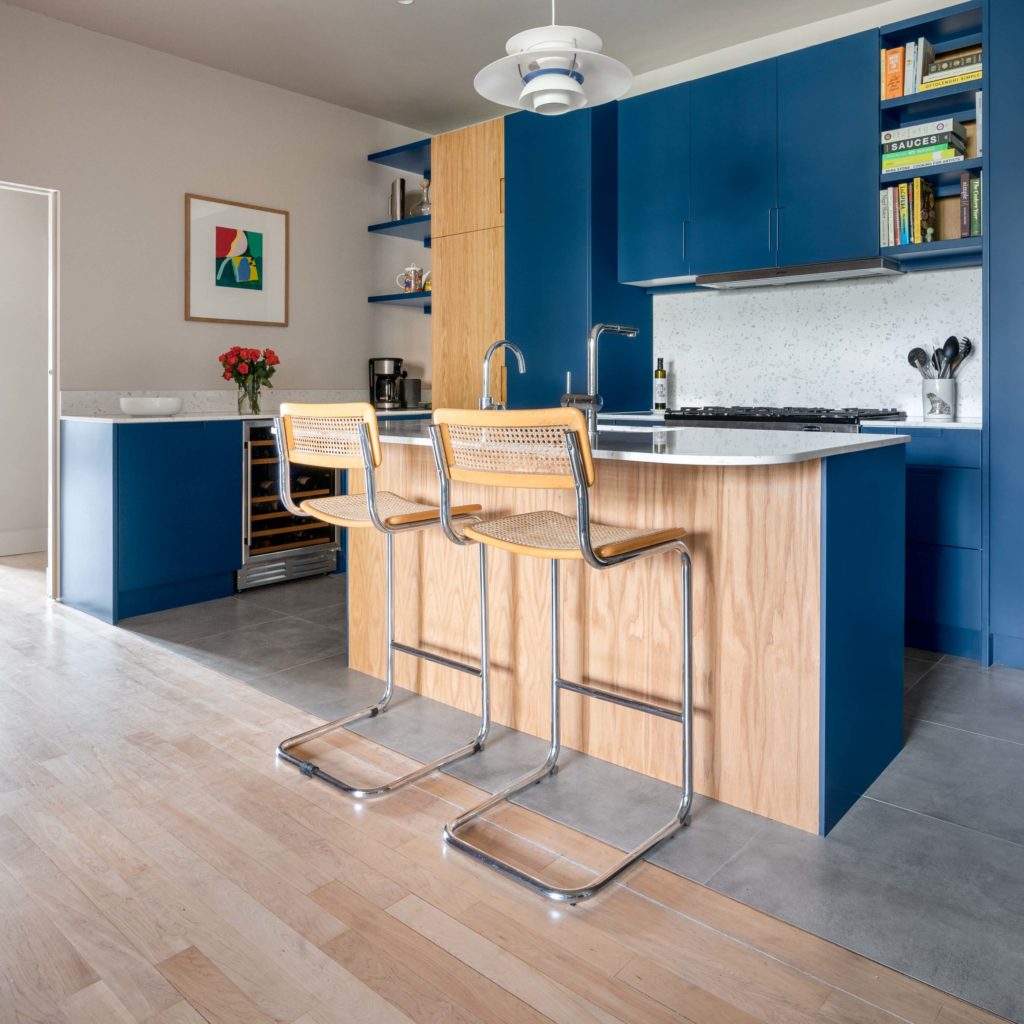 Unique, bespoke kitchen design
To make efficient use of space, we enlarged the guest bathroom to include an integrated utility area. This allowed us to add an island into the bespoke kitchen design, clearly defining the dining area. The space now linking the living and dining areas can be used as a library, storage or to display treasured objects.
The end result is a variety of interesting, colourful and beautiful spaces in one flat that can change day-to-day and hour by hour.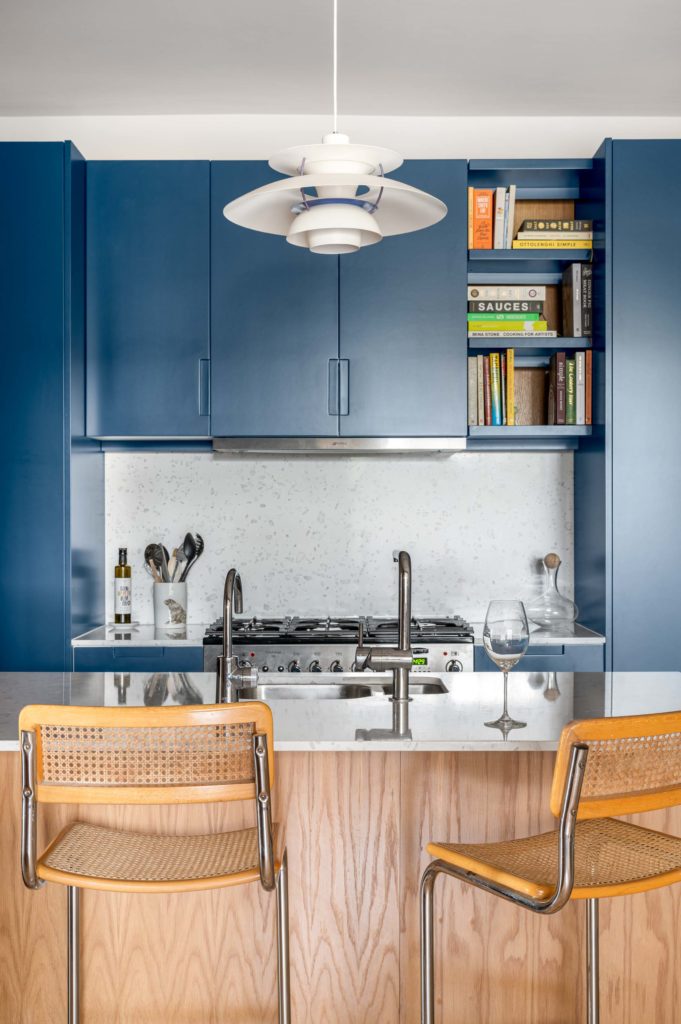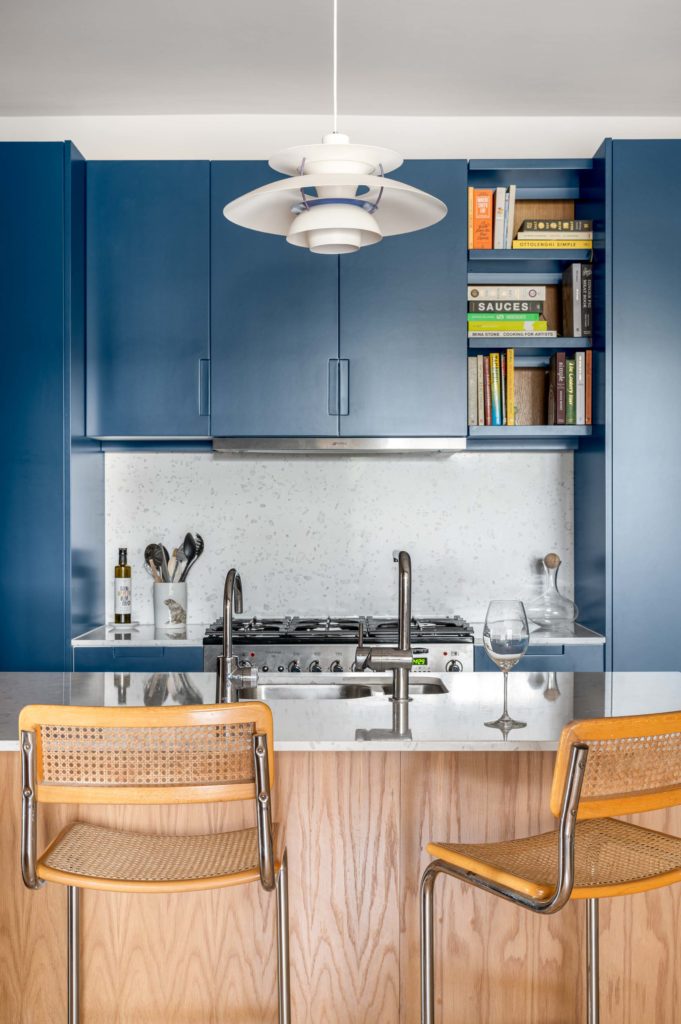 Dreaming of extending or designing an eco-friendly home? Let's discuss your ideas
Details
Year: 2021
Location: Southwark
Construction: £100,000
Services
Architecture
Concept Design
Looking to
Transform your Home?
Unsure where to start? Drop us a line to hear about a range of services tailored to your needs.
Contact us