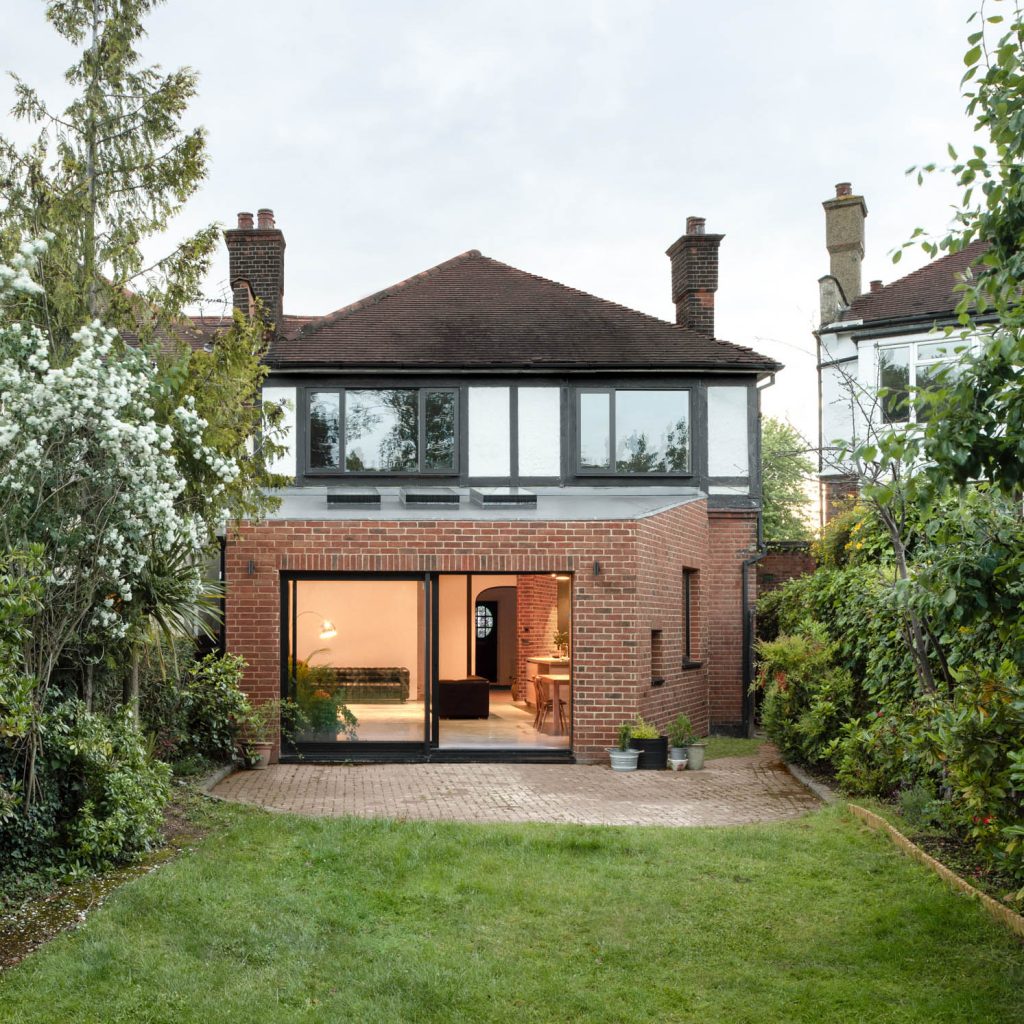 This North London home needed an upgrade to become a beautiful and practical family home. We opened up and created a large open plan family room with ample space to entertain, play and dine. The rear extension opens up to the garden, and the natural materials create a warm but uncluttered interior.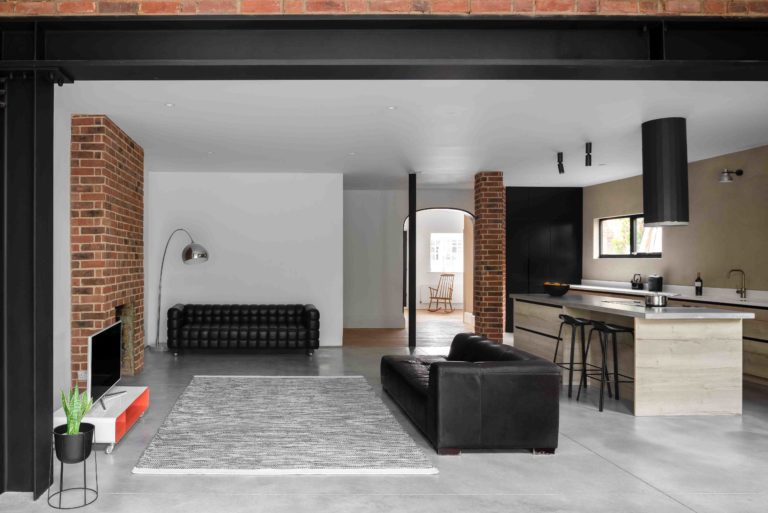 An open plan family space
Our clients had an unusual vision for their 1930s, faux-Edwardian London terrace. They'd been inspired by the emotive qualities of a Spanish hacienda – open, light-filled, and full of earthy, exposed natural materials. They wanted wide-open spaces and a minimal, uncluttered feel. It was a vision that we were on board with from the very start.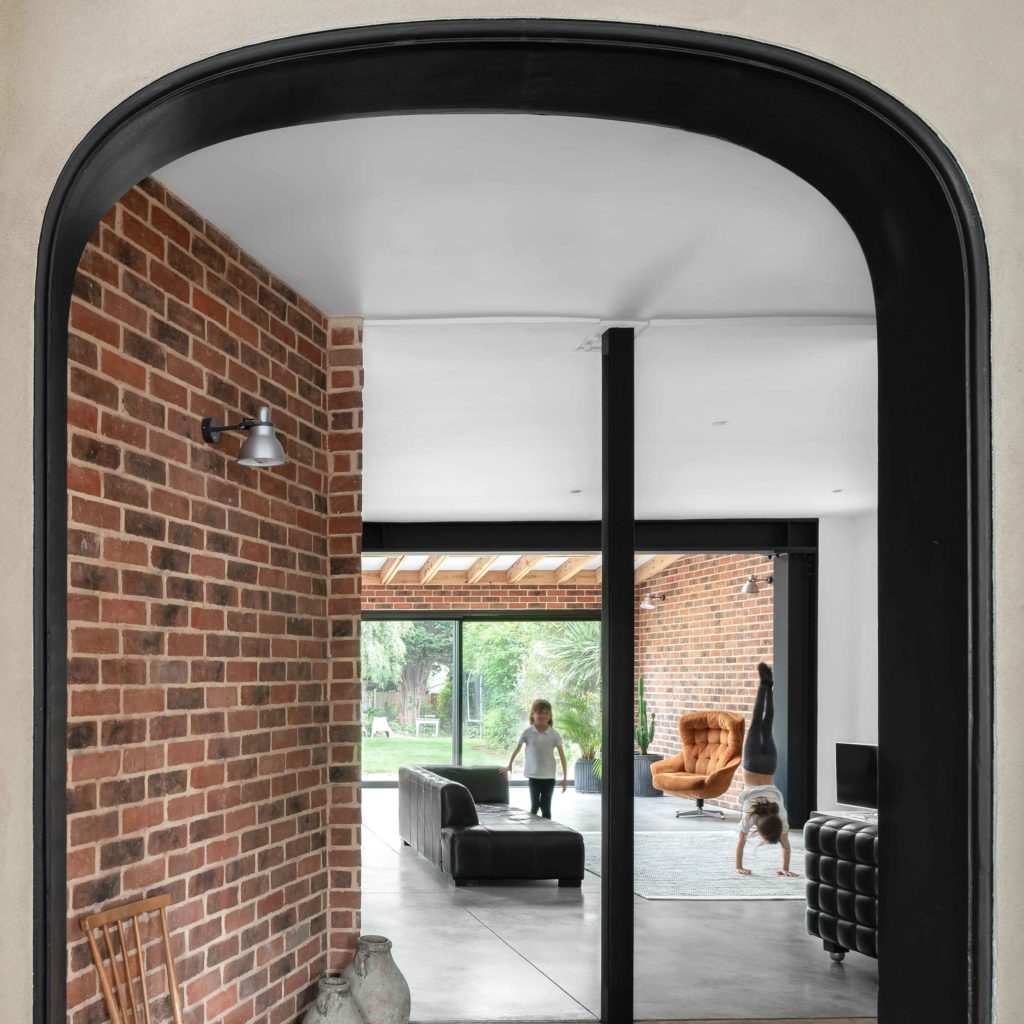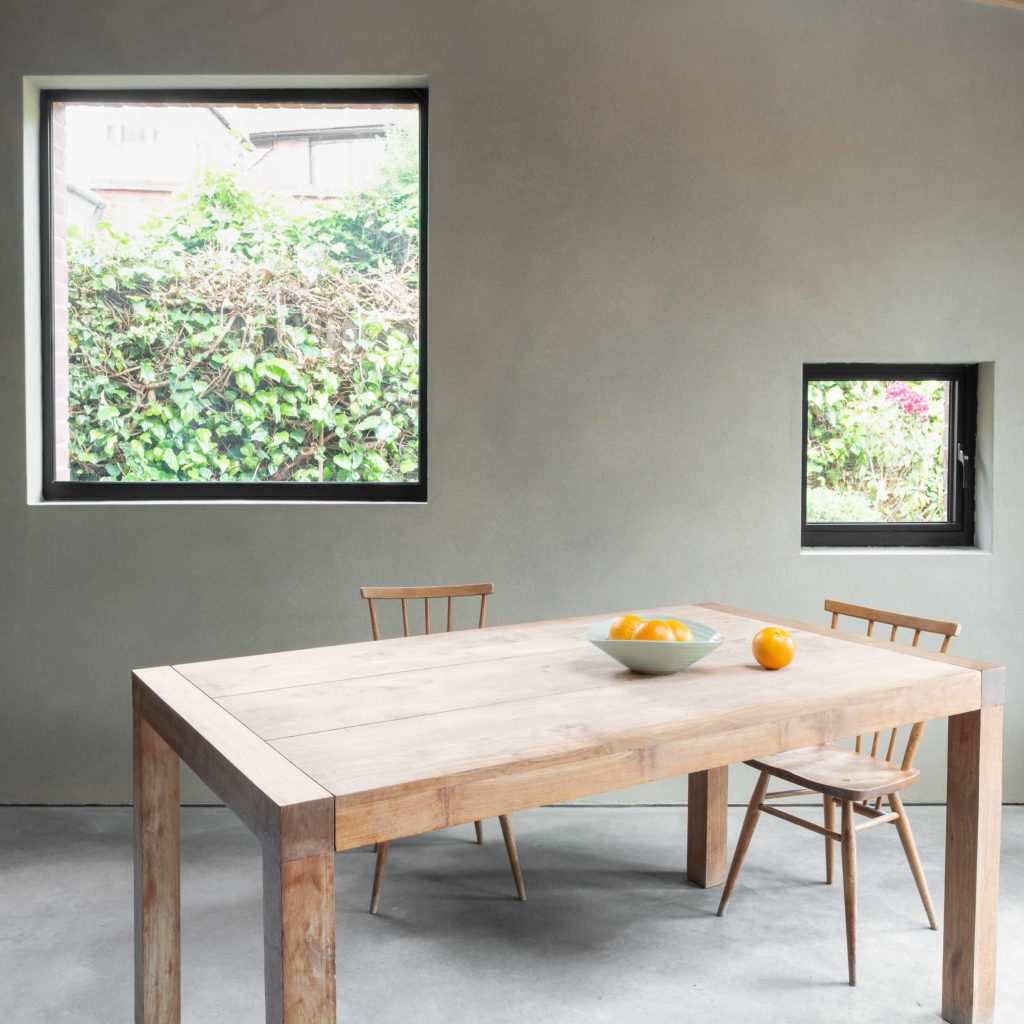 Creative Design Development
There were challenges of course. We would be creating a large rear extension in a garden that narrowed dramatically. Because it was such a substantial structure, it had to look as good on the outside as it did on the inside. And complying with Building Regulations while giving our clients the expansive spaces and exposed materials they dreamed of would demand some serious thought. But that's the skill of architecture – it's about resolving technical difficulties to come up with beautiful, functional spaces. The rear extension follows the line of the site boundary, and the angular room breaks the large open plan family room into an interesting sequence of spaces.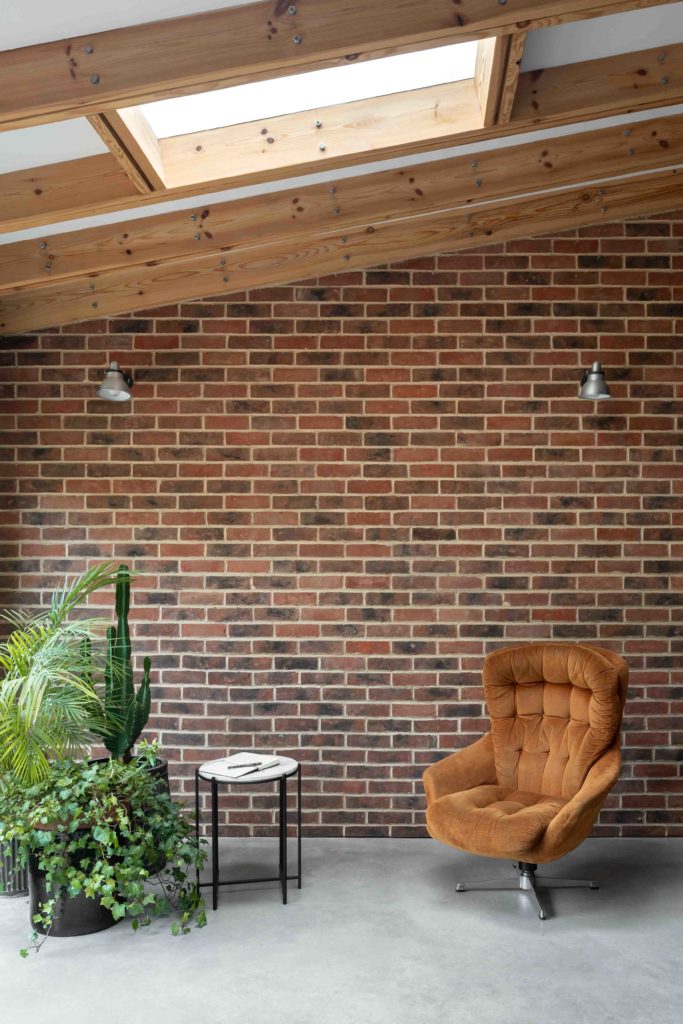 Warm, natural materials
Now that the house is finished, our clients are delighted with the space, with the hacienda-like feel, and with the visual composition of natural light and materials. By using exposed timber, red bricks and clay plastered walls, the interior is minimal but still warm and natural. The large windows open to the garden and gives the home ample daylight and a connection to nature. A home can support the wellbeing of its inhabitants, and this North London extension shows how a traditional London house can be transformed into a modern, healthy and spacious home. We're delighted that you'd never know how much ingenuity has gone into this simple and uncluttered design. Our client tells us that she feels happy every time she steps into her kitchen. That is just as it should be.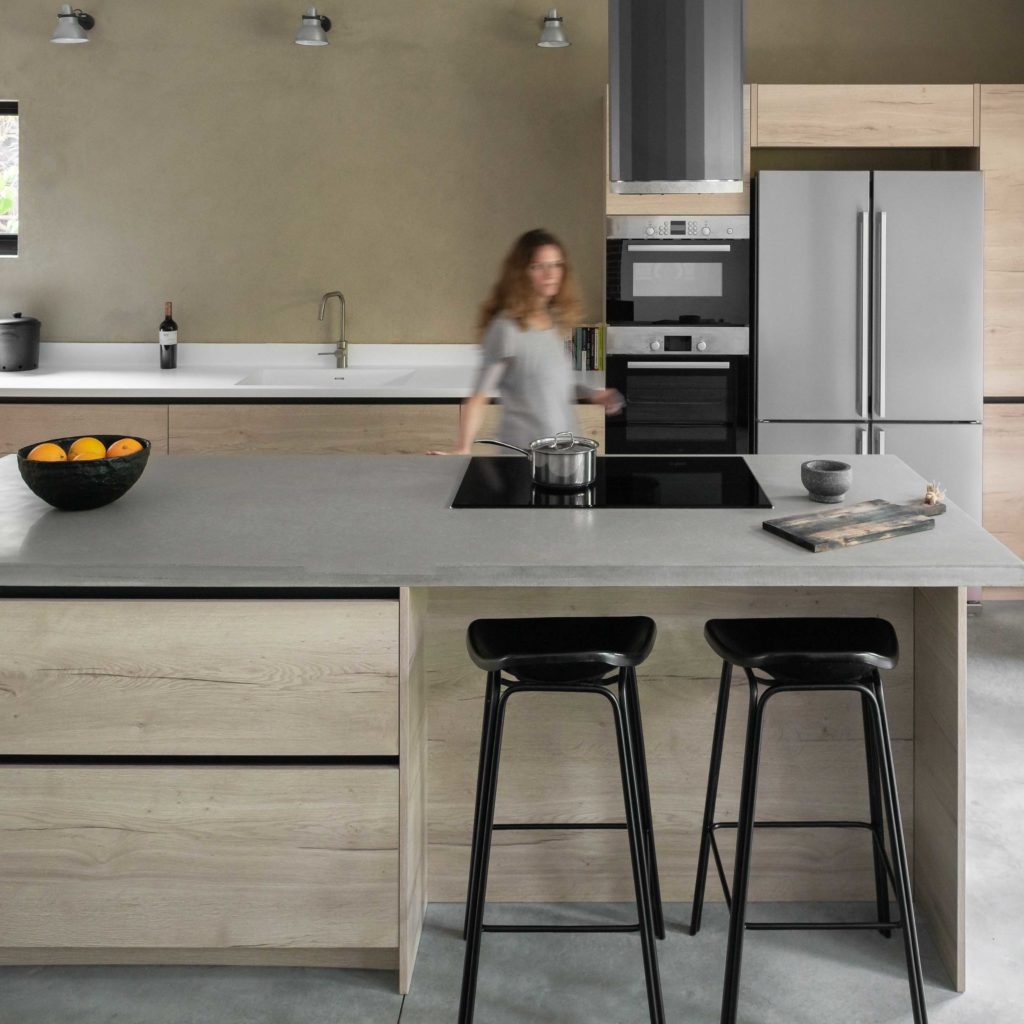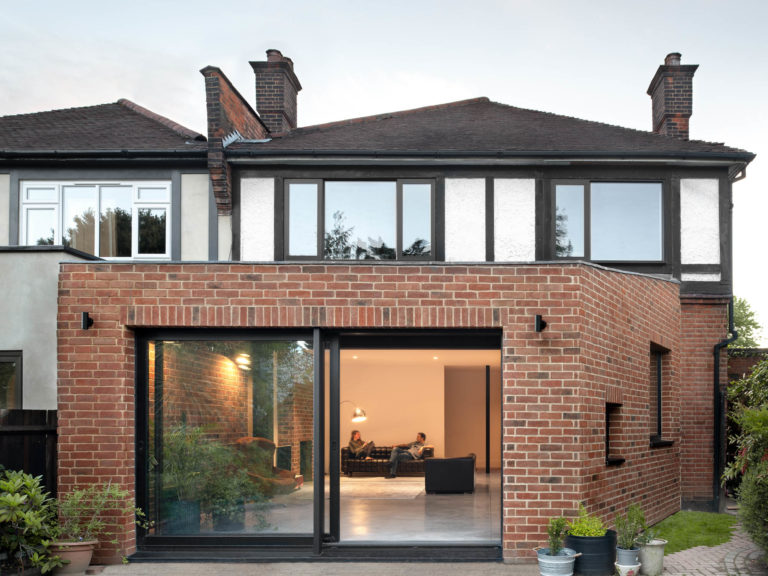 Looking to
Transform your Home?
Unsure where to start? Drop us a line to hear about a range of services tailored to your needs.
Contact us