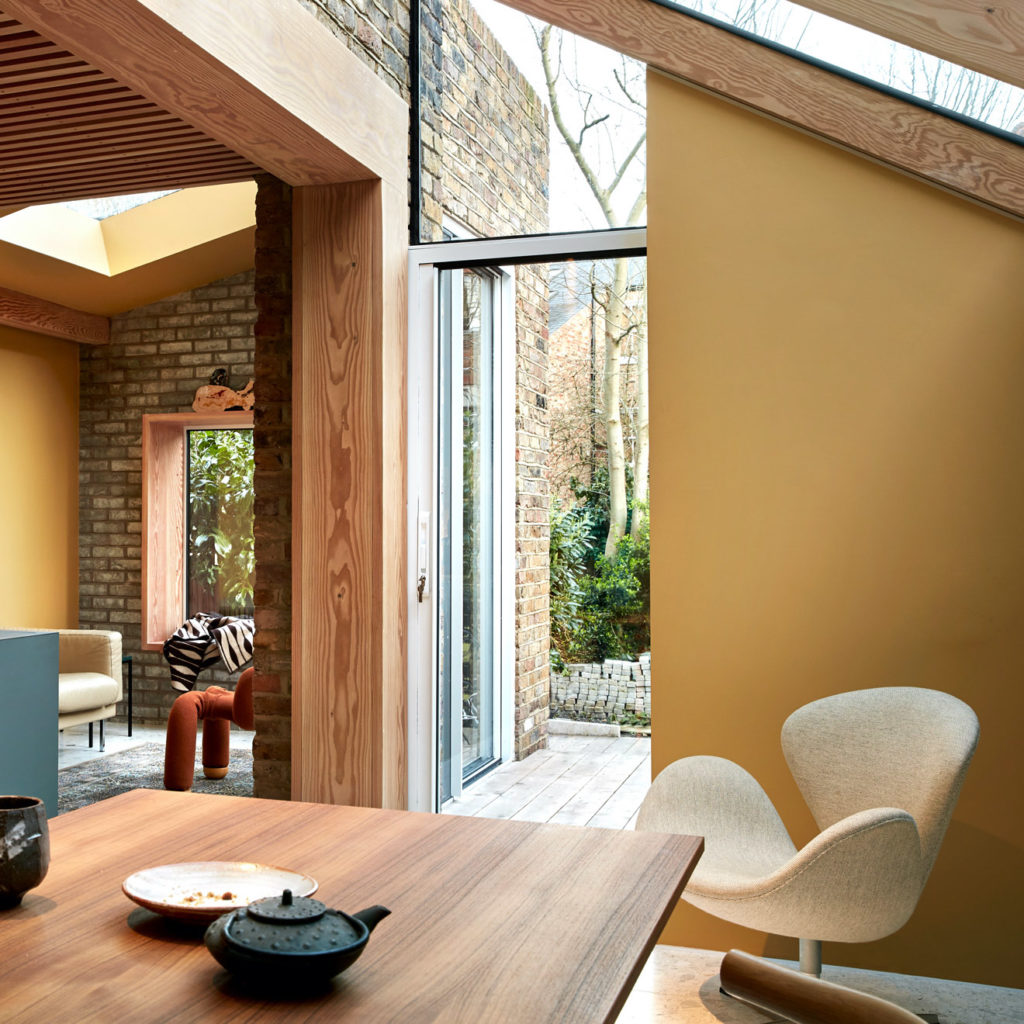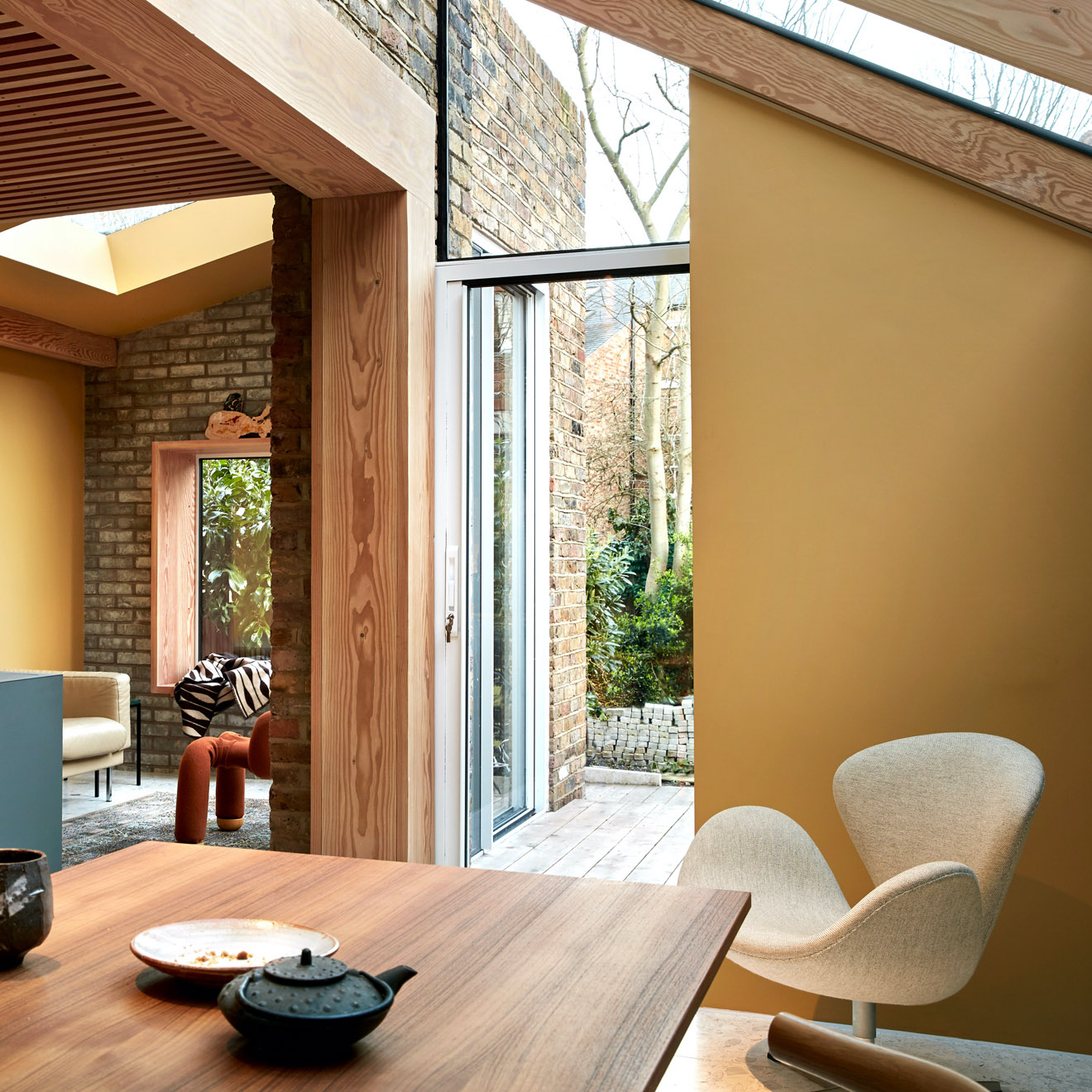 "A family home should be enjoyable for everyone; we always look for an opportunity to bring in more light, blur the boundaries between the inside and outside, and add moments of joy." Siri Zanelli, Partner Collective Works
A home should truly represent the people that live there. So what to do when a narrow, dark Victorian terrace is home to a Scandinavian architect and her family?
We started, as always, finding out how they all live, what they love doing and their priorities – then working on mood boards and concept design that would meet different needs. Using all the favourite tools in our toolbox, we designed beautiful spaces for being together, quiet thinking, and noisy play, creating wellbeing at home for the whole family.
More natural light, space and comfort
Our concept design was ambitious – extending the loft, ground floor and basement, turning a three-bed, one bathroom terrace into a five-bed, three bathroom, airy and spacious home.
The modern extensions complement the rich history of the original house and frame views of the garden and sky. Adding window openings filled dark spaces with natural light and instantly made the whole place feel bigger. Stepped extensions meant fast planning approval in the conservation area while creating cosy, snug places closely connected to the garden.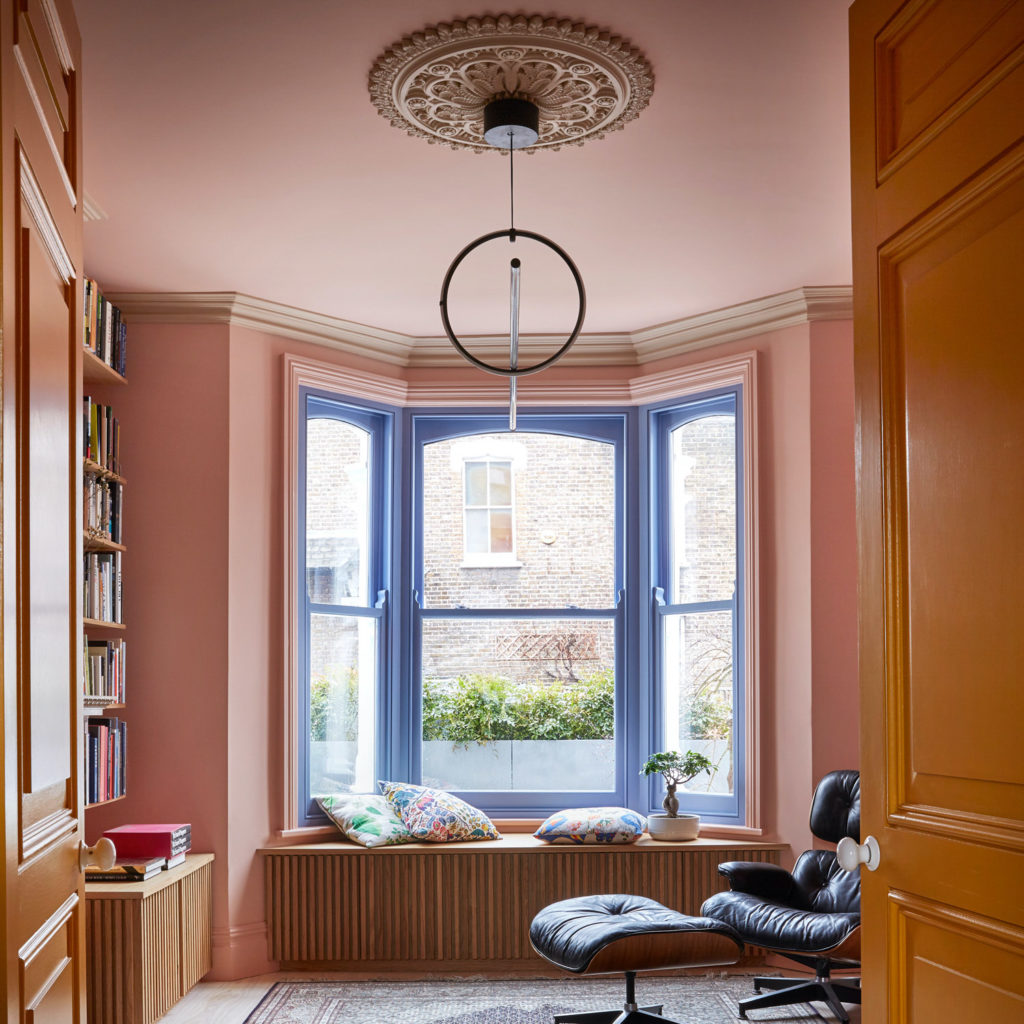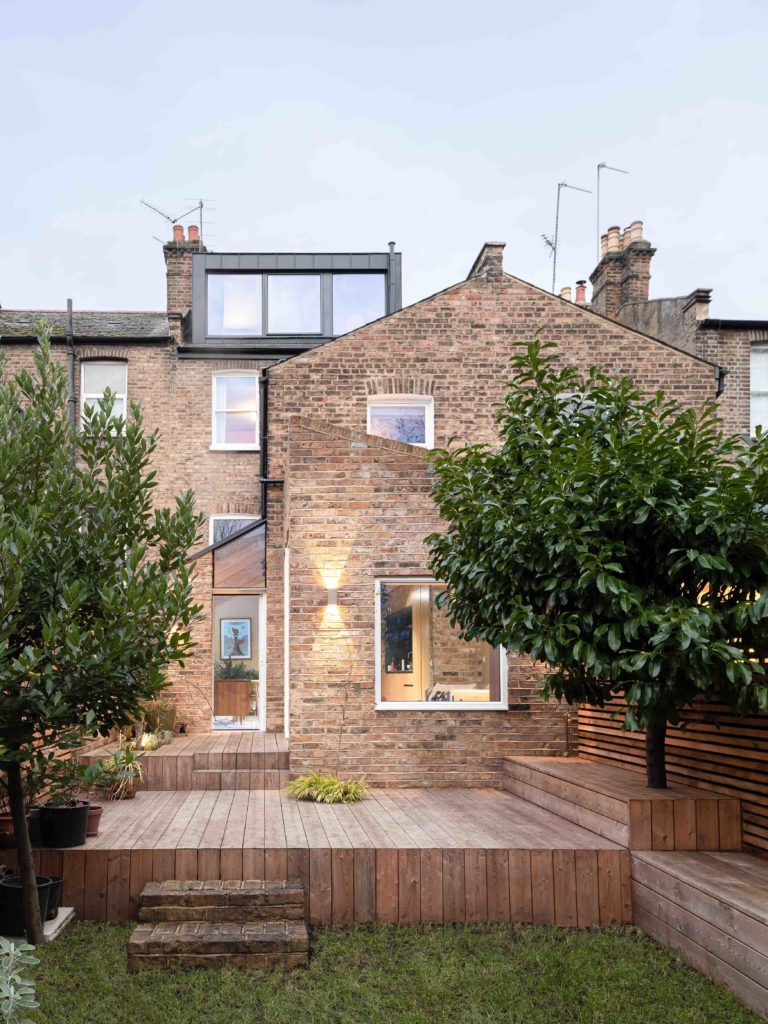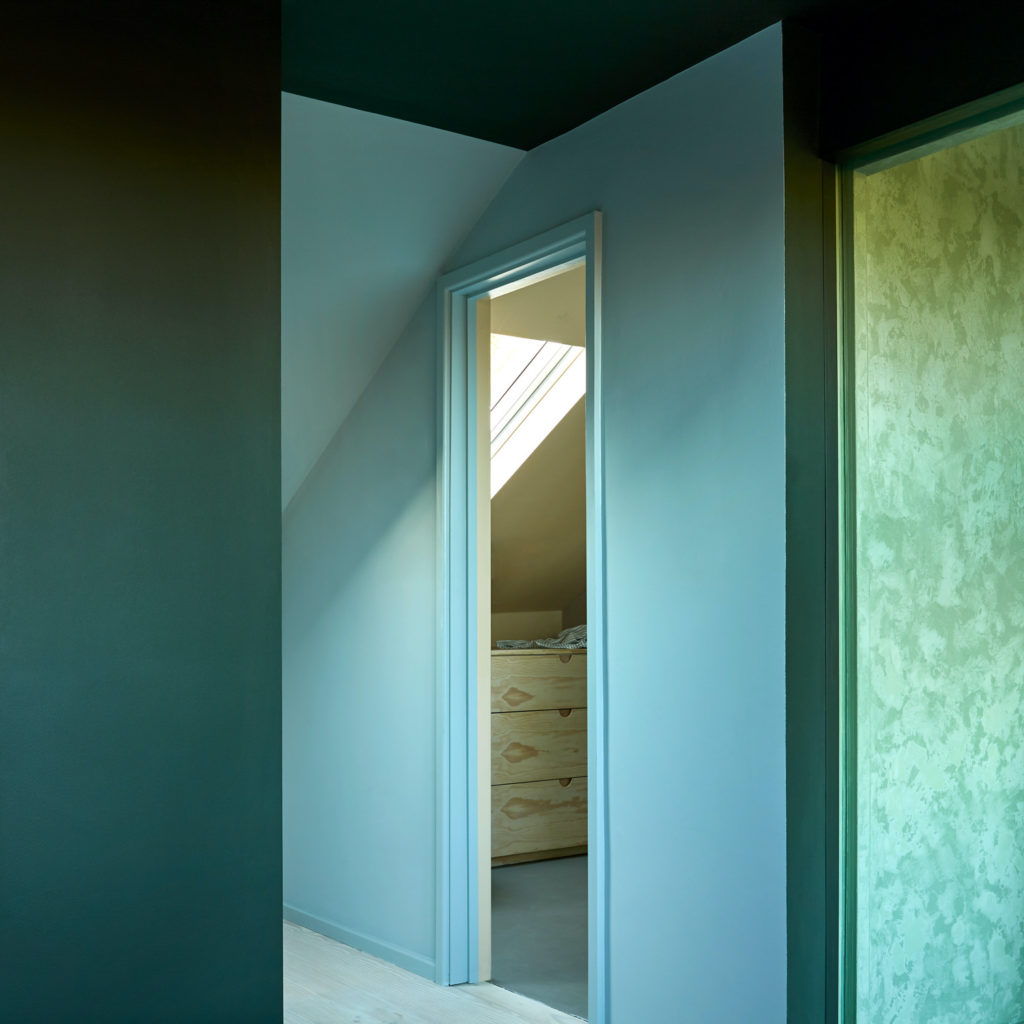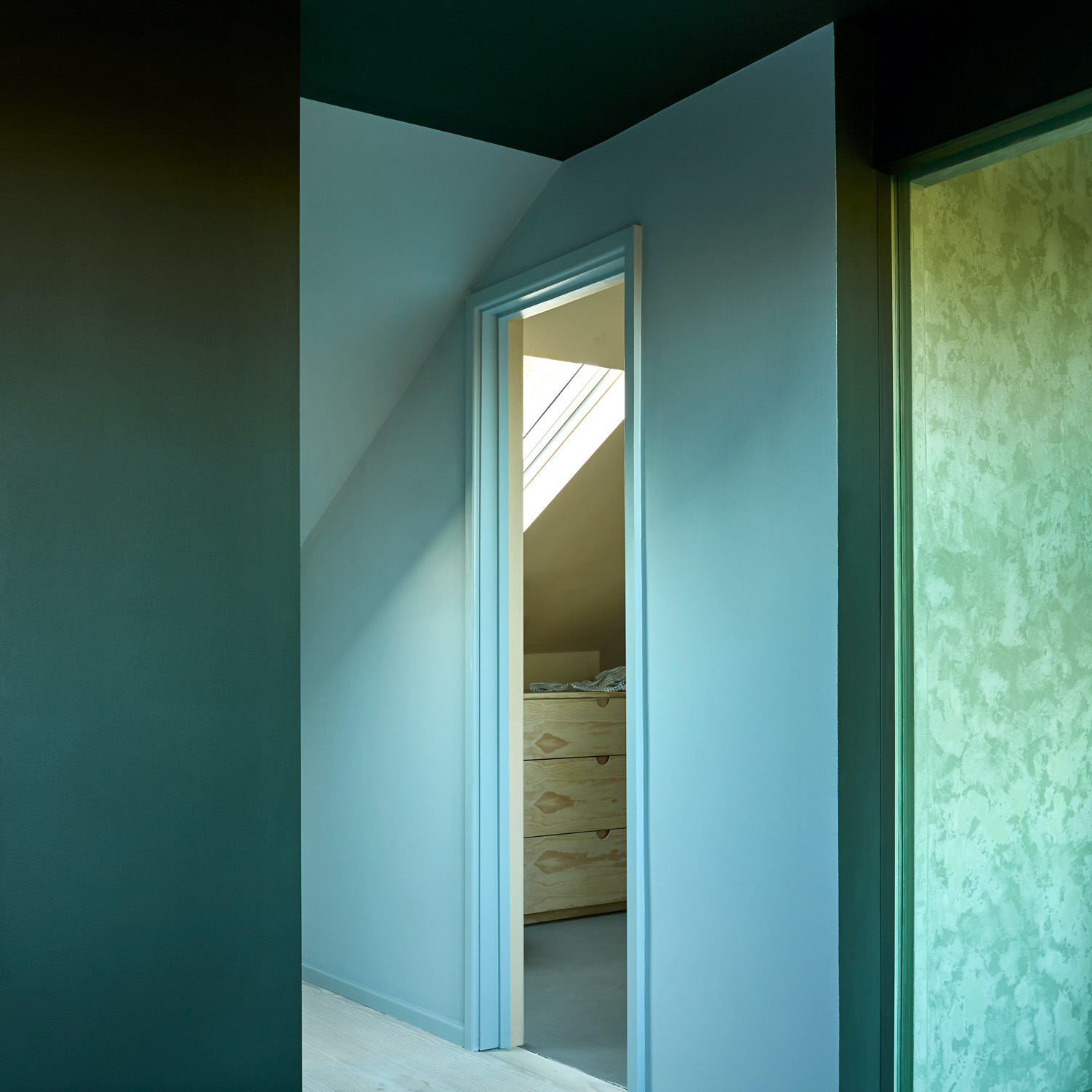 Imaginative interior colour scheme
Working from our original mood boards, we worked with KOI colour studio to create a bold interior colour scheme, using Pure & Original clay-based paints to enhance the original Victorian features and make the house sing.
The sensitive use of colours and interior design compliments the period property while bringing warm Scandinavian design for extra cosiness and character.
Looking for advice on choosing colours for your home? Get in touch to learn more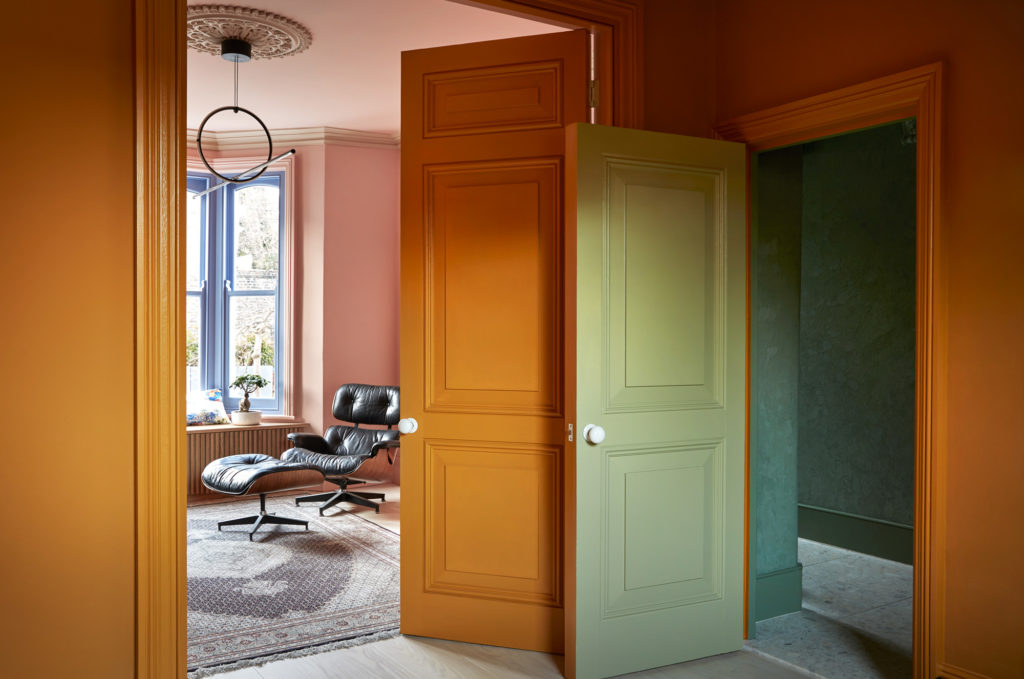 Heart of the house – a bespoke kitchen oasis
Family life comes together in the heart of the house. Here we designed a bespoke kitchen that extends into the garden, with carefully chosen materials that bring the outside in. A robust laminate island added extra hidden storage while handpicked elm veneer compliments the palette of timbered louvres and exposed brickwork.
The family now have a homely retreat from the outside world and beautiful spaces offering moments of repose, relaxation and rejuvenation. And all hidden behind a humble historic Highgate facade.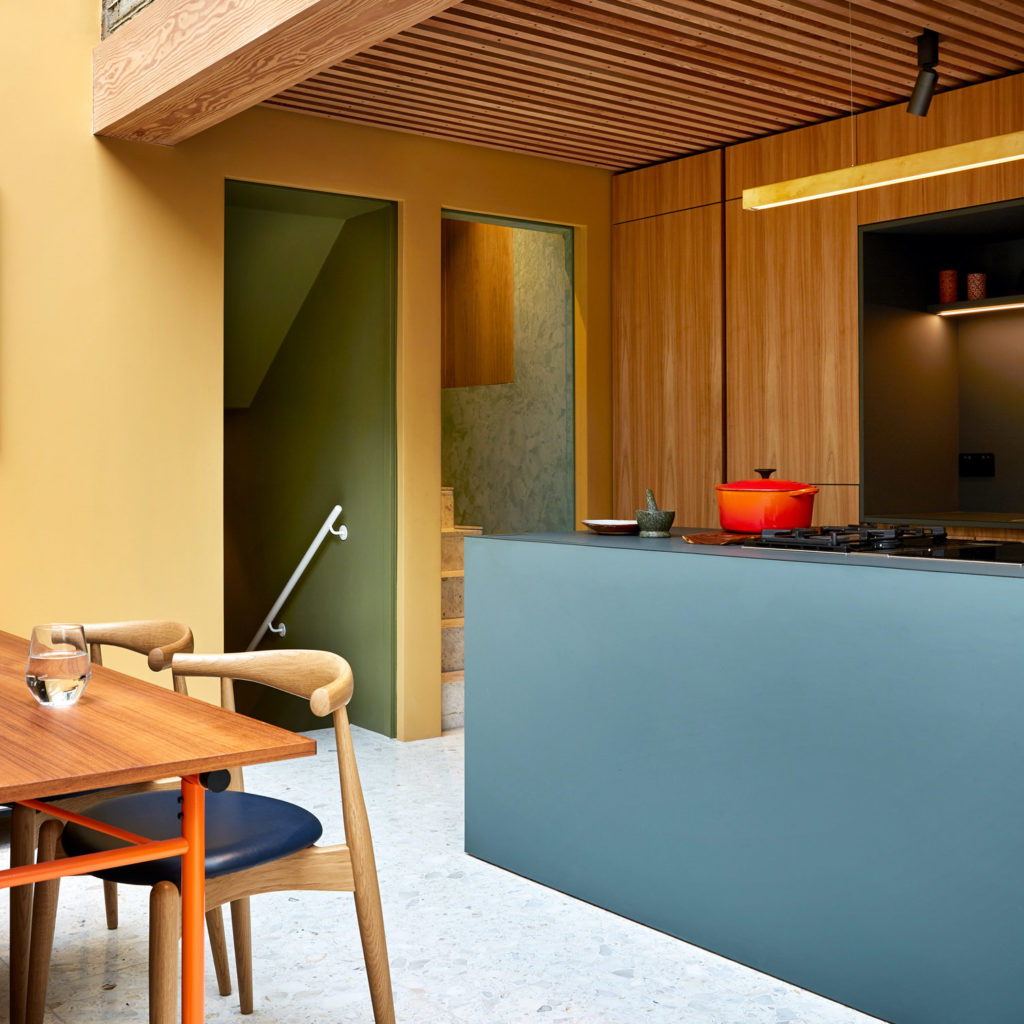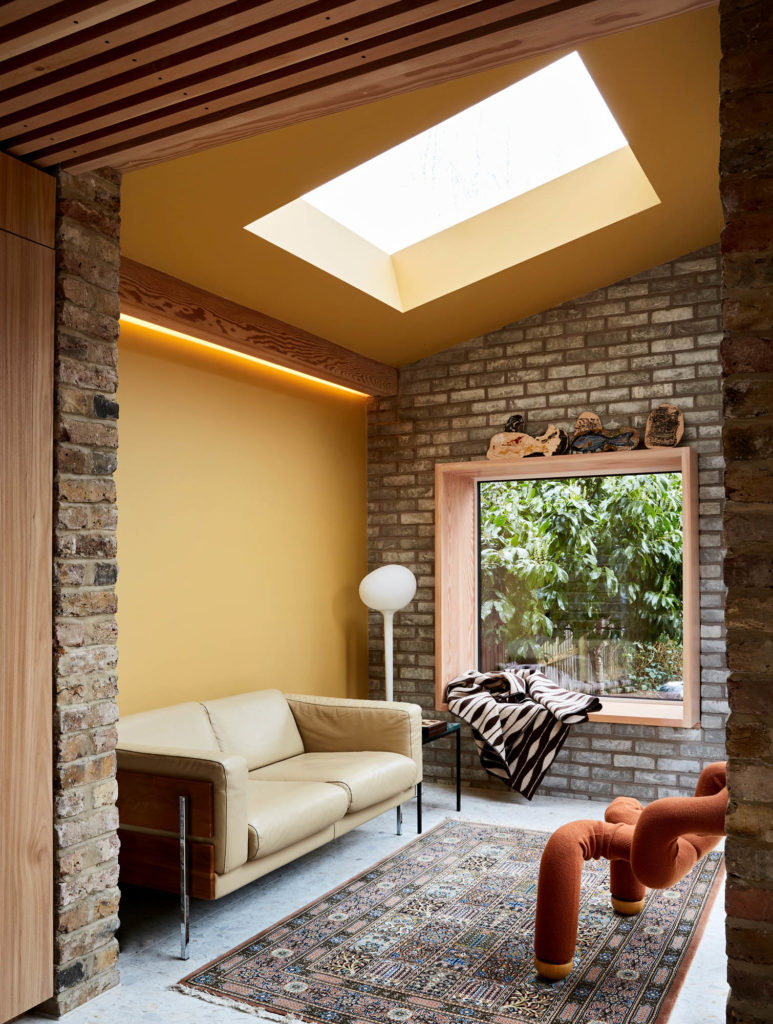 Dreaming of designing an eco-friendly home? Let's discuss your ideas
Details
Year: 2019
Location: Highgate
Construction: £350,000
Looking to
Transform your Home?
Unsure where to start? Drop us a line to hear about a range of services tailored to your needs.
Contact us